This Camaro is not the usual suspect you would expect in a kaido racer magazine: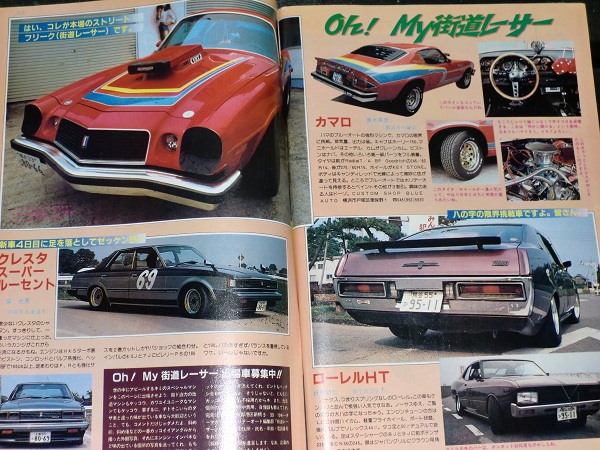 For the record: it was published in the September 1982 edition of Holiday Auto.
by banpei with

Car and leisure for young. Can't add anything to that!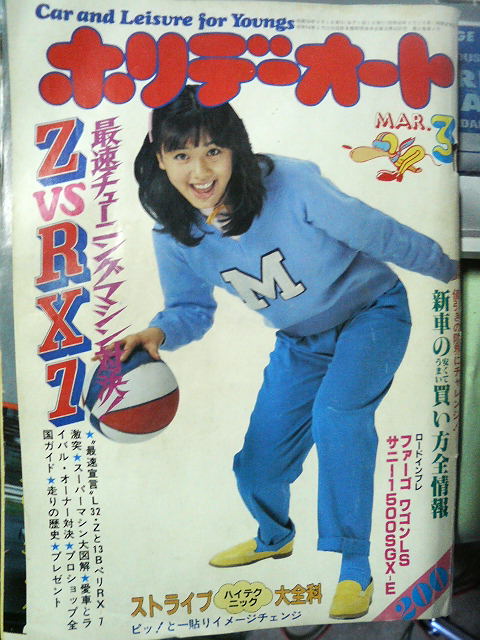 Oh! My Road Racer magazine
The coverstory Z versus RX7 sounds very interesting!
On the inside: a KPGC10, a Honda N360, a Nissan Violet and some car featuring GC211 headlights!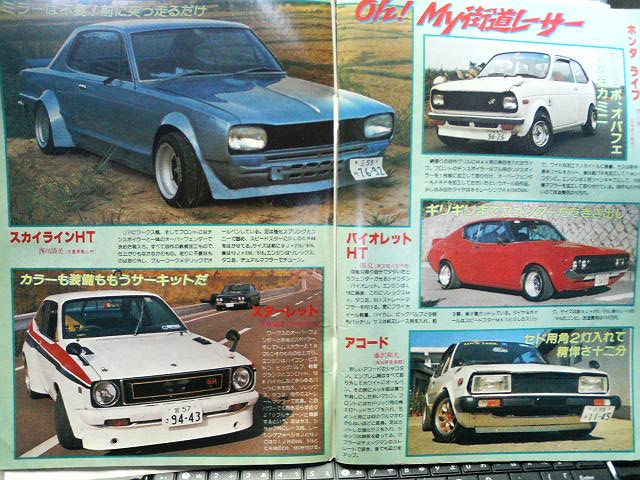 Oh! My Road Racer magazine
Now the most exciting part is this Sunny SR B110Toyota Publica/Starlet KP47 race car replica: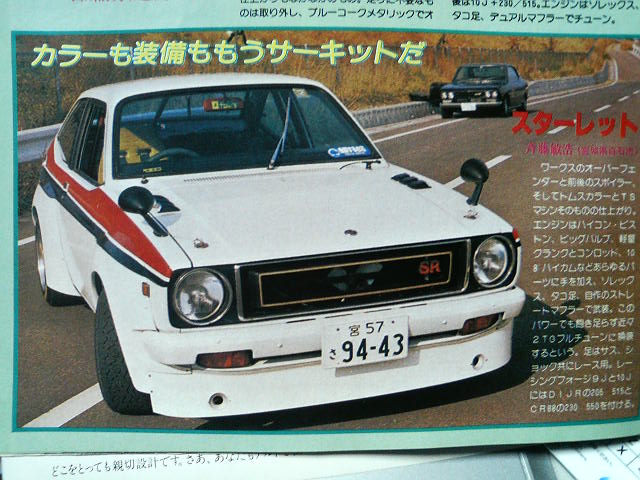 Oh! My Road Racer magazine
That's where the whole granchan started with: copies of infamous racecars!
by banpei with
I did know there was an extensive following for zokusha scale models, but I didn't know that there was also a magazine available: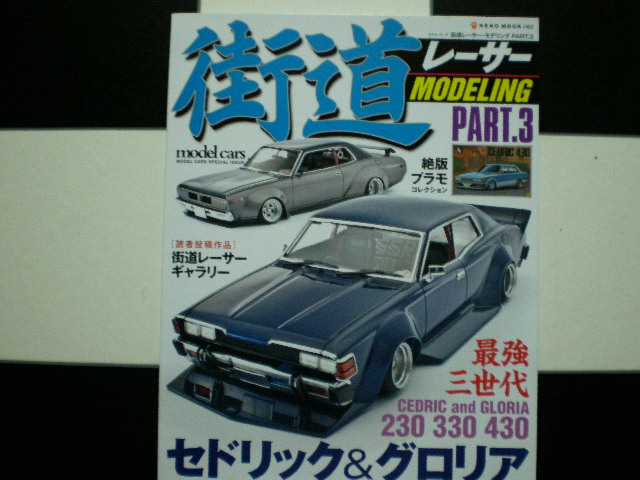 Zokusha model-kit magazine
So, the wallpaper of this week is an excerpt from the magazine: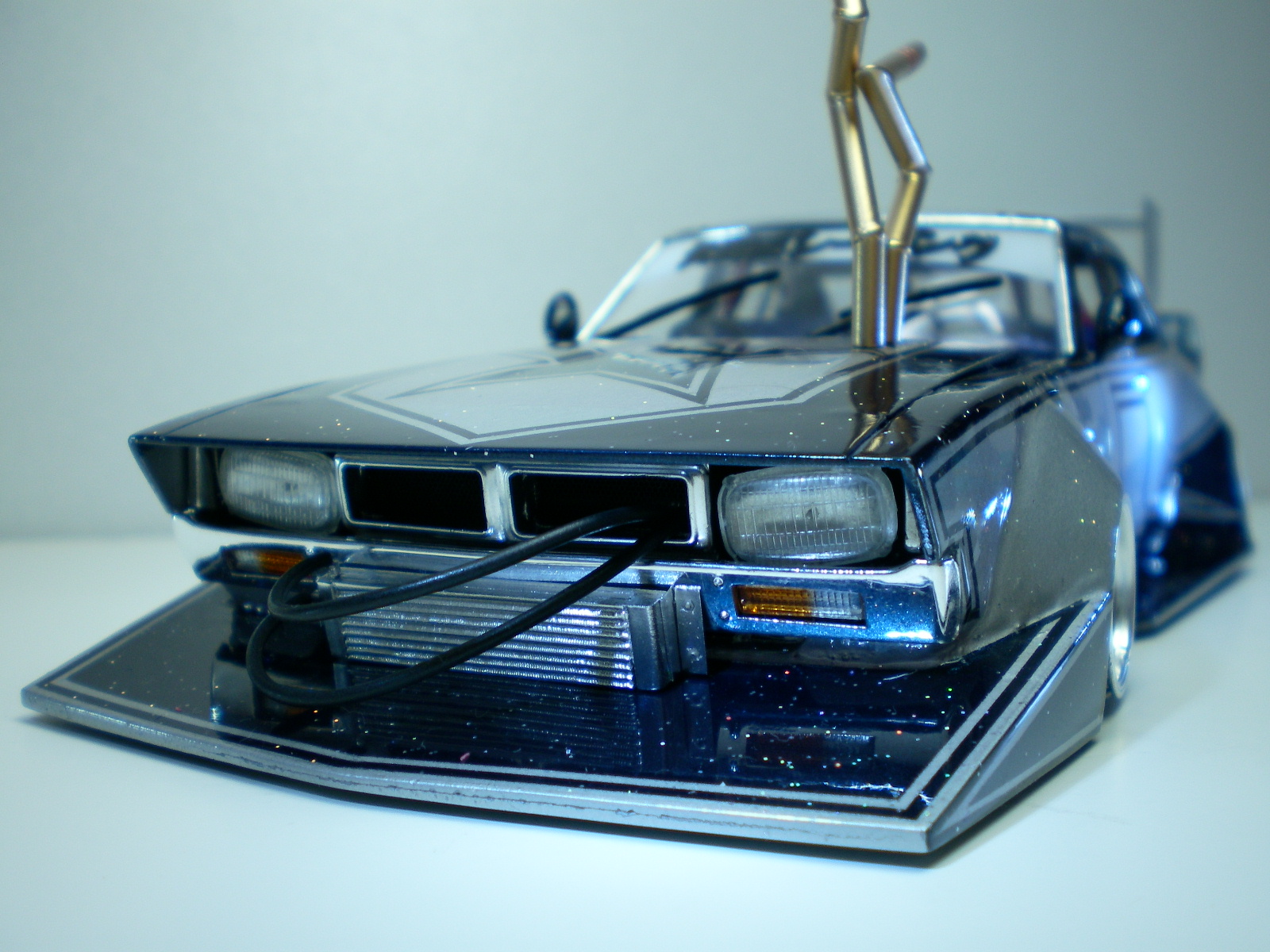 Nissan Skyline C110 model
Right-click here to download or set it as your wallpaper!
by banpei with

First of all: sorry for the lack of updates. I'm currently enjoying my holiday a bit too much. So hang in there for a few more days! 😉
Second of all, the latest edition of the Czech Auto7 magazine arrived with the morning post and guess what's their feature this month?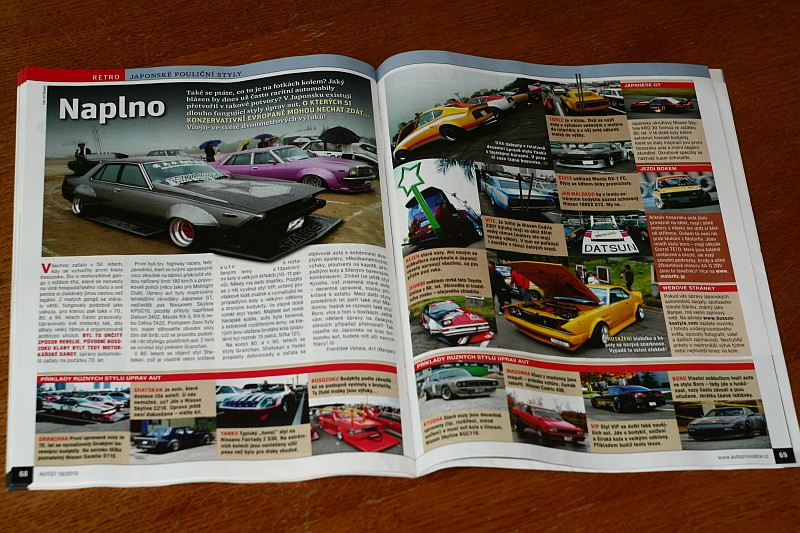 Bosozoku style in Auto7
Yup! Bosozoku style!
Editor František Vahala asked me if I could help him with this feature (to educate the Czech on the Bosozoku style!) and I cooperated with him and provided him a big pile of photos and info and he made a very beautiful two page article out of it! 🙂
This is the magazine in question and got published a few days ago, so if you are located near the Czech republic: grab one while you can!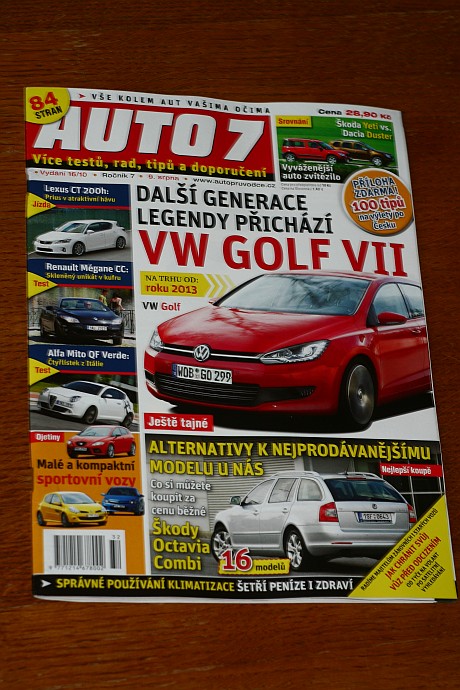 Bosozoku style in Auto7
And even all the styles are discussed in the article!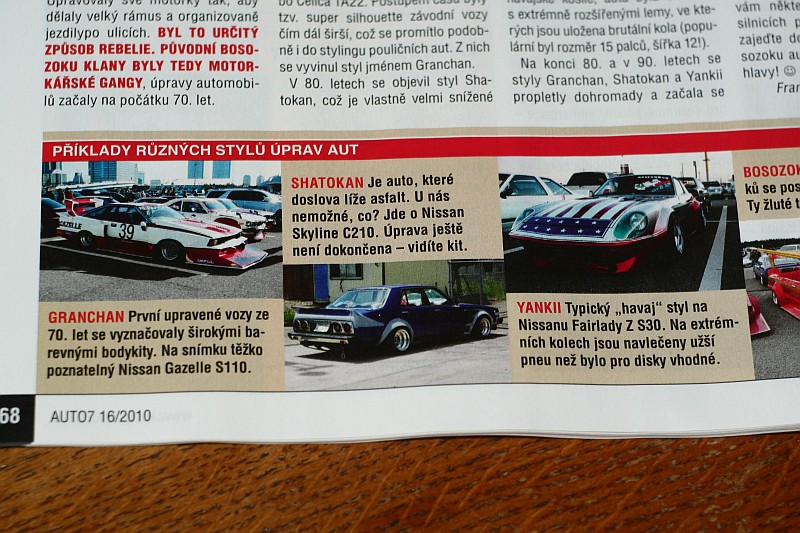 Bosozoku style in Auto7
František, sorry for almost being late at the tight deadline, but you did a great job!
by banpei with
Found an auction with fourteen (!) back issues of Champ Road for only 300 yen on Auctions Yahoo: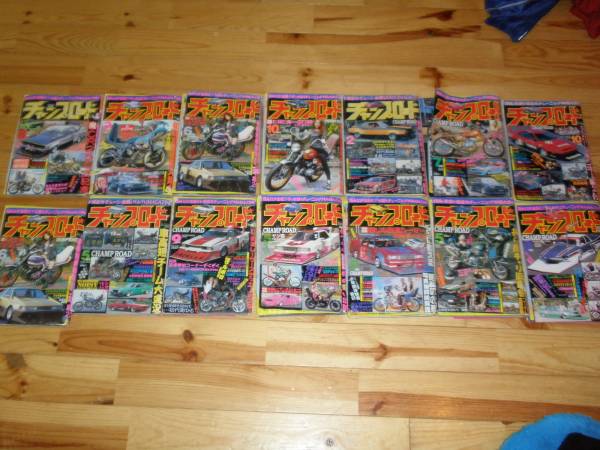 Fourteen issues of Champ Road magazine
For me that's definitely more than half a year worth of reading! 😉
You can find the auction here:
Fourteen issues of Champ Road magazine
by banpei with