This Nissan Leopard F30 Coupe was modeled back in the early 90s in a true period correct fashion.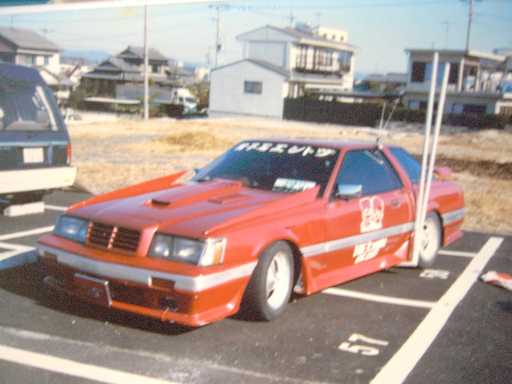 Nissan Leopard F30 coupe with bamboo side spears
It has a big hood scoop, hood fins and a set of SSR Super Longchamps. Have you seen any of these rims lately??
Another shot where the Super Longchamps are more clearly visible: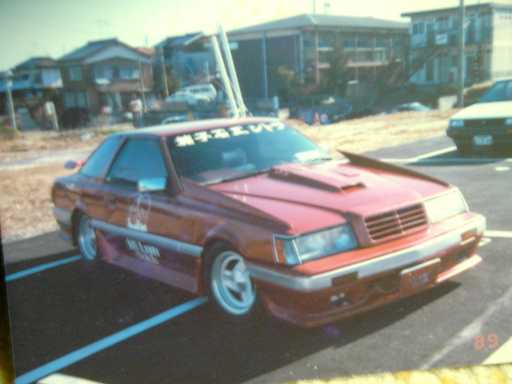 That's soooooo nineties!
Found at [Anokonofunnyface
by banpei with
No, this weeks exhaust is not the Gloria in the first seconds but the Leopard F30 convertible after three seconds:

by banpei with
Leopards are quite rare zokushas, expecially when they are painted in this way and have six huge exhaust pipes: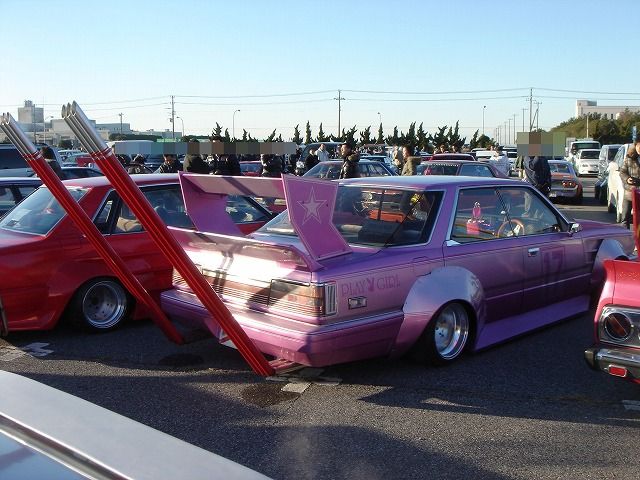 Play Girl Nissan Leopard F30
by banpei with