Just spotted this Skyline GT-EX in an auction on Factory King. What amazes me is that such a car actually ends up on auctions at all. Perhaps the market for ex zokushas is getting stronger and this example is not a wildly tuned one…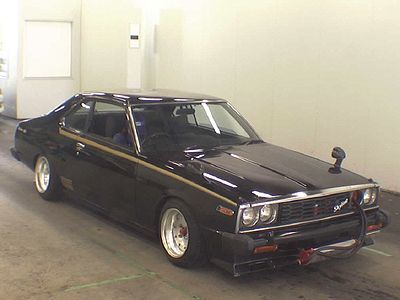 Skyline GT-EX HGC211
As you can see its got an oil cooler up front…
From the rear everything looks normal, except for the rear wheels: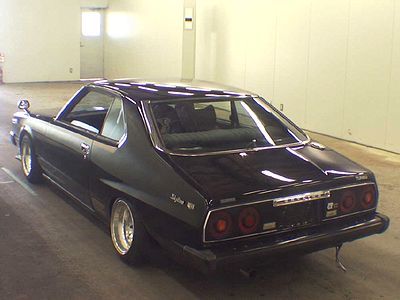 Skyline GT-EX HGC211
Nicely lowered kyusha style and the SSR Mk I rims tucked away under those rear fenders.
Interior looks bone stock as well: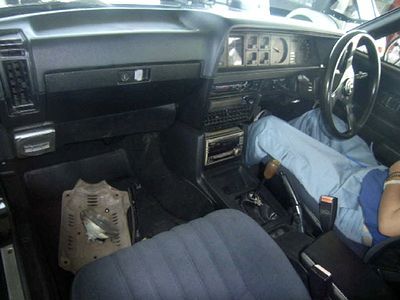 Skyline GT-EX HGC211
According to the auction page the oil cooler up front is a dummy. So perhaps the auctioneers reckoned that such an ordinary car could very well pass for a normal example?
Found at [Skyline Auctions]
by banpei with
Dual Factory has been a kyusha car club for already 12 years now and they organize meetings on a regular basis.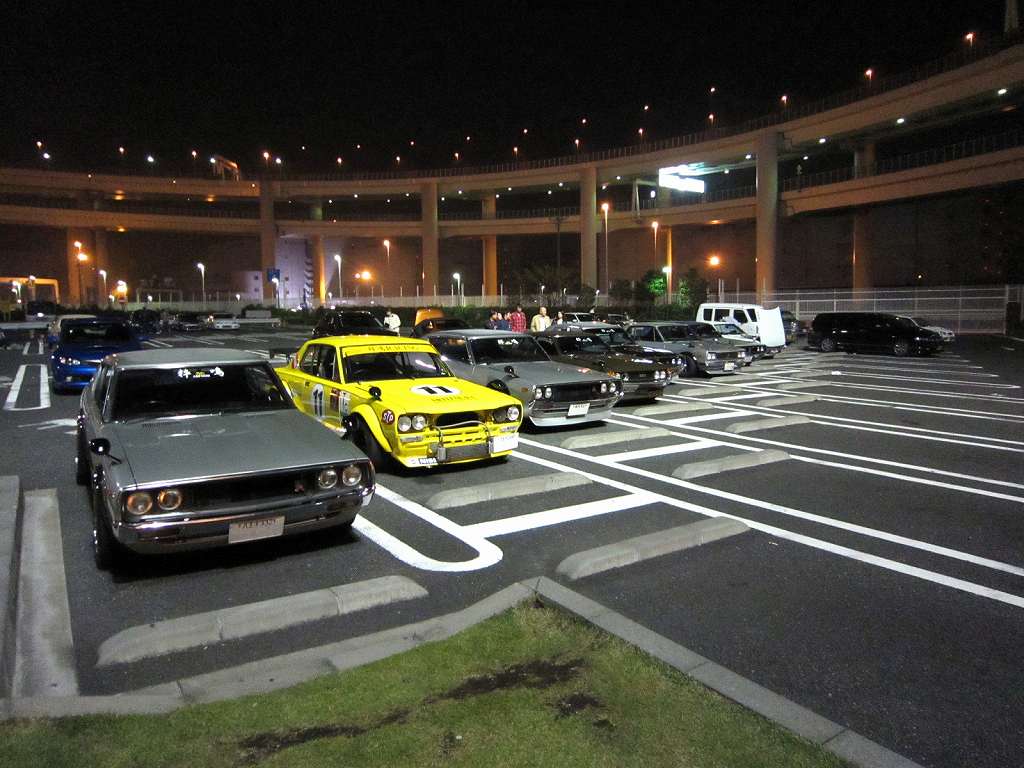 Dual-Factory meeting at Daikoku Futo
Especially their BBS is great and has a rich set of info and images!
Visit their site here: [Dual Factory]
by banpei with
This second generation Mitsubishi Galant has some seriously wide Techno Phantoms at the rear: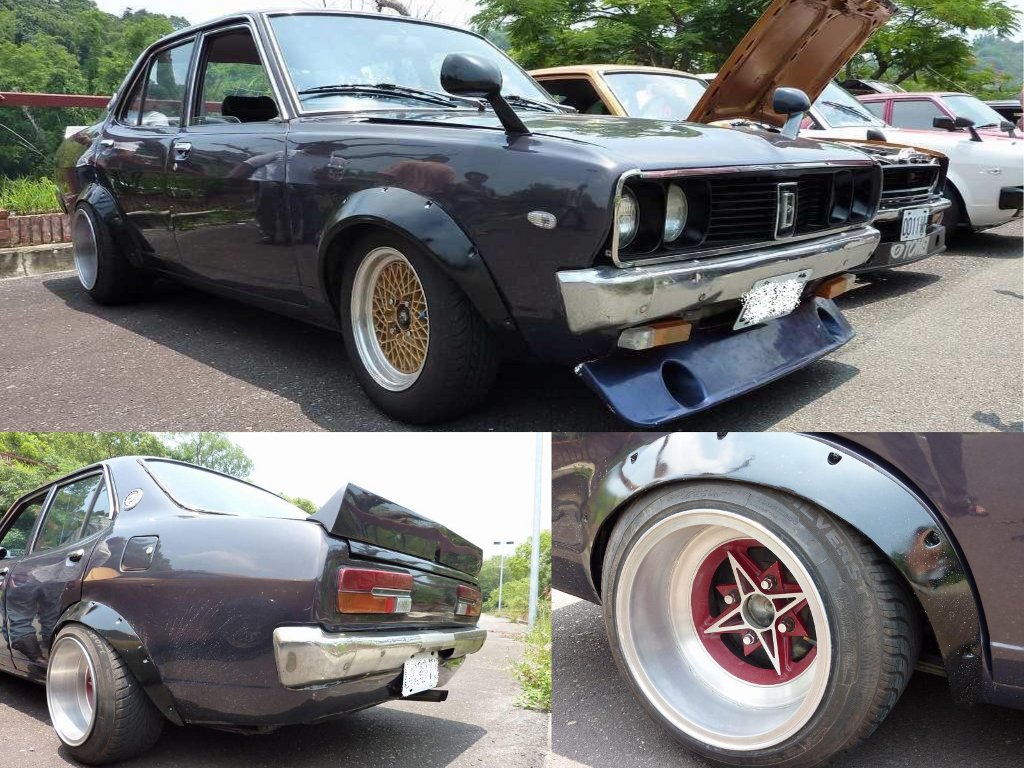 Mitsubishi Galant with 10J wide Techno Phantom rims
This generation of the Mitsubishi Galant was not very popular in Japan (in contrary of its popularity overseas) so it is very irregular to find a kyusha styled example.
Found at [b110sunny4dr]
by banpei with
Normally short exhaust pipes aren't that interesting, except when they are double and yellow and mounted under a kyusha style Mark II X30/X40!


Short piped Mark II
Found at [Blacktail61]
by banpei with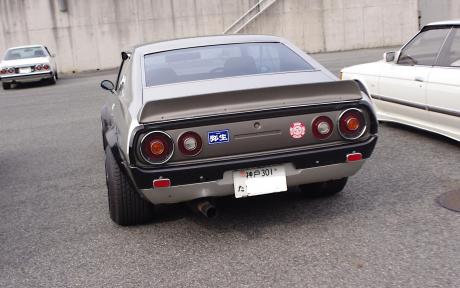 Kyusha kai Nissan Skyline KGC110
Right-click here to download or set it as your wallpaper!
Found at [Jimny1962]
by banpei with