This morning Mike Garret posted part one of his JCCS 2010 coverage and it featured this nice bosozoku styled Crown MS60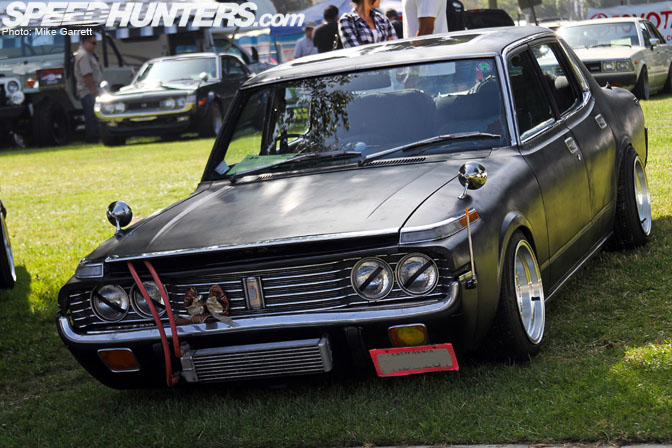 Bosozoku styled Crown MS60 on JCCS 2010
On the meeting there was also this bad looking Datsun 240Z on deep dish SSR Mk IIIs: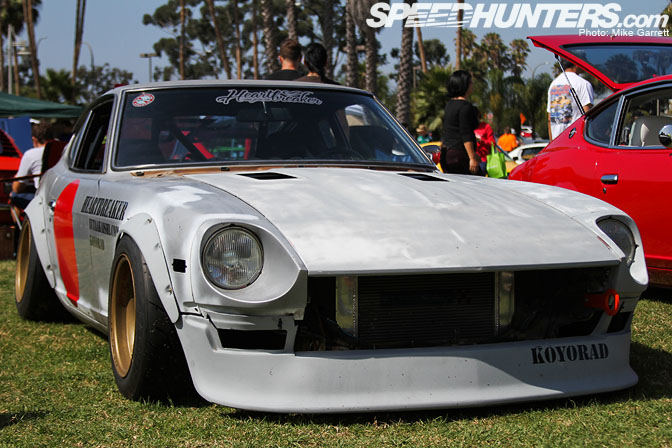 Bad looking 240Z on JCCS 2010
Hop over to Speedhunters for the rest of Mike's coverage.
Japanese Nostalgic Car Blog also posted their first part of their JCCS coverage, but no zokusha's seen in their pictures so far, so let's hope their second post will!
by banpei with
The US Cressida at JCCS 2009 in the picture by Mike Garret made me think of this Japanese Cresta GX71: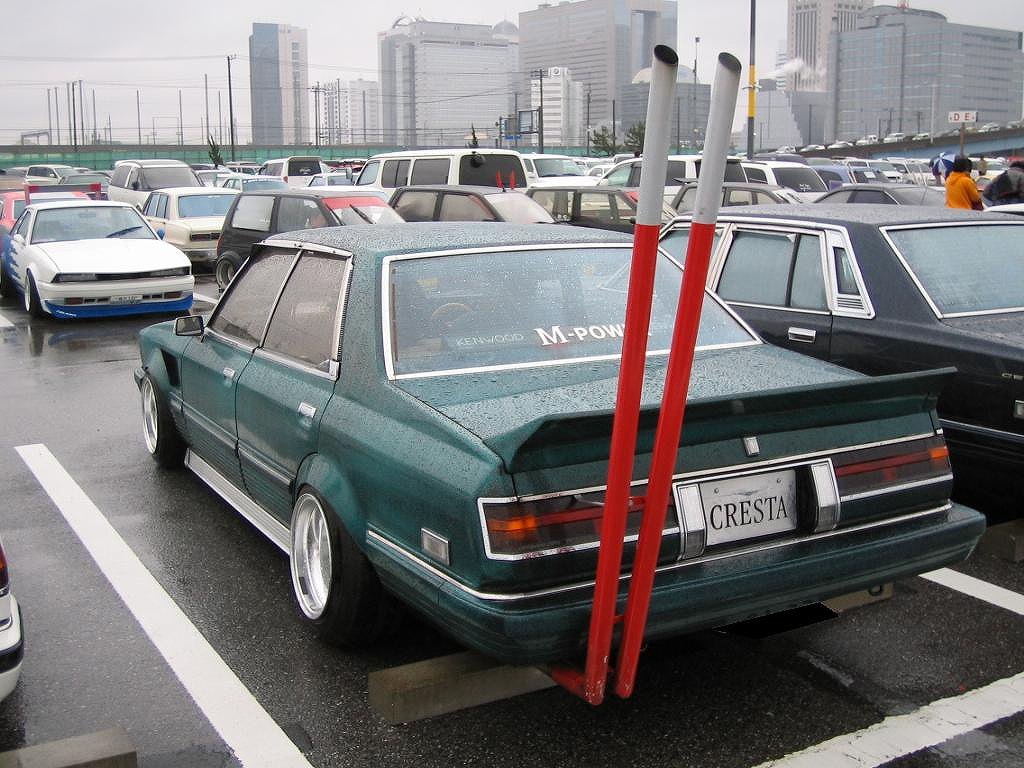 JCCS 2009 Cressida inspiration?
Exhausts look very similar: straight double pipe, painted red with a grey finish at the top. Maybe the Cressida got inspired by this Cresta?
by banpei with