A bosozoku style car feature from outside Japan? And even a very un-JDM car? Why?
Well, its just because you start off with buying one of the most typical British sports cars: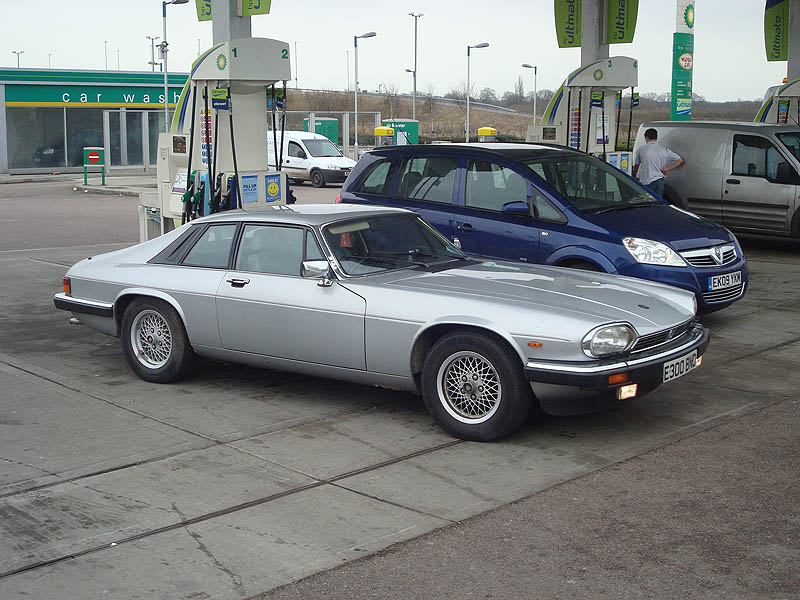 Bosozoku car feature: Epic Jag
A 1989 Jaguar XJS with a 5.3 HE V12 under its hood!
And plan to do this with it: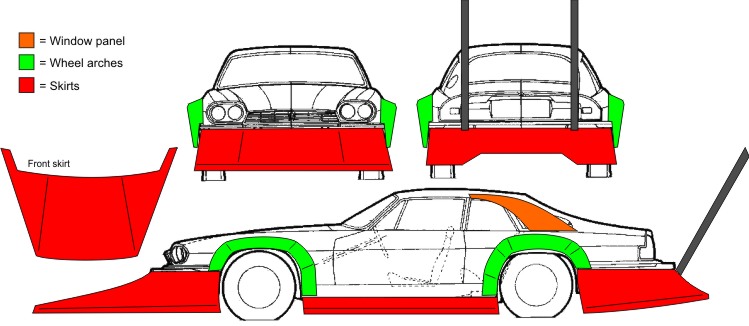 Bosozoku car feature: Epic Jag
Now that is a very bold modification! People will probably think it is either not JDM enough or it is a waste of British car heritage, but you can also think it will just take the best from both worlds: a sportscar with a displacement only the current LF-A can come near to and a wicked mad bodykit only the Pythons could have come up with!
Espenis: Everyone on the norwegian car scene that hears about the project think we have gone mad to do such a thing to a classic british sports car – I see that as a sign that we are on the right path – it's about time Norway gets its first bosozoku..!

I can't agree more than that!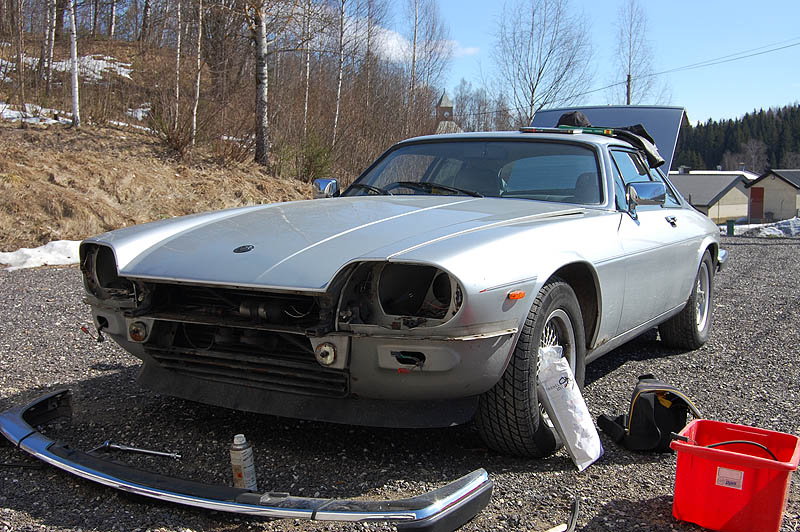 Bosozoku car feature: Epic Jag
The XJS was bought in Cheltenham in the United Kingdom and driven through Denmark to Norway somewhere earlier this year and the four masterminds behind the boldest Norwegian car modification started stripping down the Jag.
This is also the state the Jag is currently in. They are planning to do the bumpers/lip in fibreglass and the arches with metal.
The also changed the plans a bit: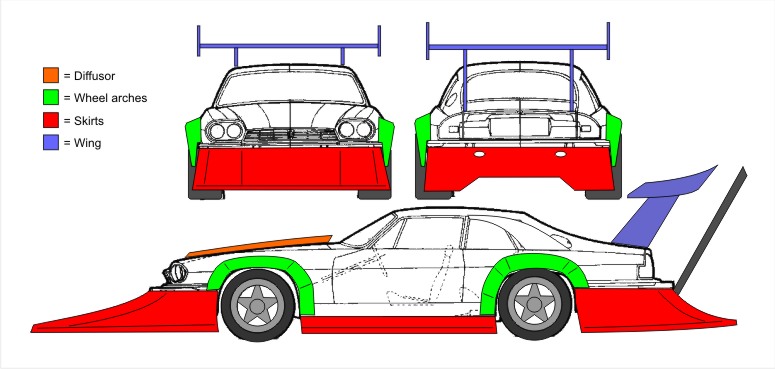 Bosozoku car feature: Epic Jag
As you can see hood fins and a big ass spoiler are in planning as well. Hopefully some weird headlight swap will come along the way as well. 😉
If you want to stay updated with their progress, you can follow the Epic Jag here:
Epic Jag project
by banpei with