Back in 1990 when the big black VHS tape was still the distribution channel for (car) video magazines it was Daijiro Inanda who created Video Option and Iwahashi Kenitirou Kamikaze Road. Of course most of these tapes were later on either overwritten with some soap series or thrown away in the garbage.
Lucky for us there are some people who actually take the effort and digitize these old tapes and put them on Youtube. Enjoy 13 minutes of 1990 kaido racer madness!

Funny to see that Team Madonna was making similar insane creations back then as they are currently still doing!
My personal favorite was the Mercedes cabrio replica (done with a Mark II Super Lucent GX61). Which one is yours?
by banpei with

Found some more back issues of Champ Road: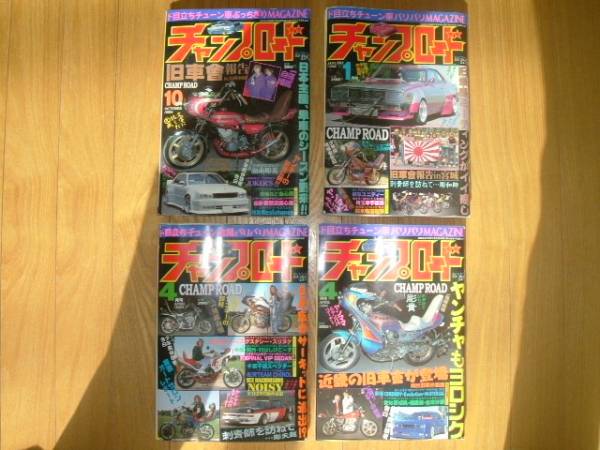 Back issues of Champ Road
These four back issues show a promising Soarer, Skyline Japan, Celica XX and a Mark II on its covers!
And on the inside: Iwahashi Kenitirou!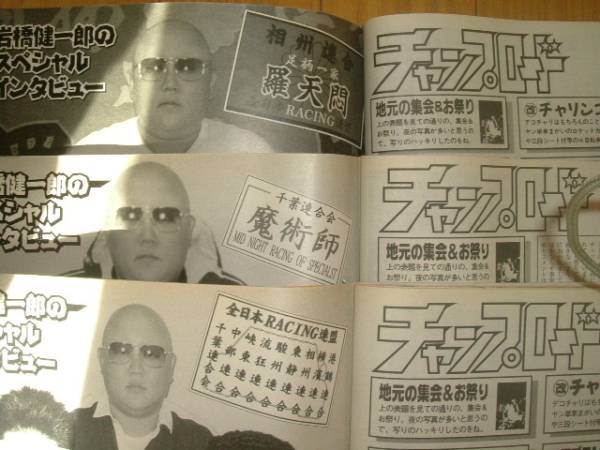 Back issues of Champ Road
A Champ Road without Iwahashi Kenitirou is like a Macchiato without the milk! 😉

Back issues of Champ Road
by banpei with
I couldn't stop laughing when I watched this short clip by jyoutou!

He sneaks up upon a Team Madonna inprired Nissan Gloria Y30 and Iwahashi Kenitirou opens the window and shouts "What am I senile!?What the hell do you want, idiot?" Brilliant!
(Correction by Alexi. Mine applied to the reaction of jyoutou )
The video was shot at the 2009 Shiraoi meeting. Don't worry, next monday we will post jyoutou's video coverage of that event!
BTW: I really had to switch the lifestyle posting with the deep dish posting! Deep dish posting will be on Friday instead. 😉
by banpei with
We all know the word gaijin means outsider in Japan. Most of the time we think it is only meant for foreigners, but according to Japanorama it also applies to anyone outside the normal Japanese society. This also includes the bosozoku:

Skip to 2:30 for the Bosozoku part with Iwahashi Kenitirou!
In case you are interested, here are parts 2 and 3:
Part 2: drifting with Keiichi Tsuchya
Part 3: dekotora trucks
by banpei with
Most of you already know the face of this guy but not his name. He is a heavyweight champion and calls himself a Yankee. He is a regular on knuckles.tv (closed down?) and commented on the New Years Meeting 2008:

You may expect him to pup up here more often in the future. 😉
by bosozoku with