This week we have another unpopular Bosozoku styled car: I initially planned to do a popular bosozoky styled car with the Celica XX but then I realized I already did the Corona RT40 last week, so the Celica XX feature will have to wait a few weeks I guess.
Anyway, I did see a lot of RX7 SA/FB Bosozoku styled cars but that is quite natural since the SA/FB raced in the Super Silhouette races. However I only found one Bosozoku styled RX7 FC: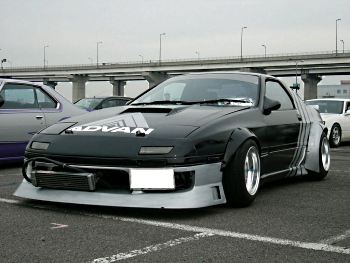 Bosozoku styled Mazda RX7 FC
You could consider this FC a bit of a mix between racing style and Kyusha style, but the huge lip and oil cooler in front makes it Bosozoku styled!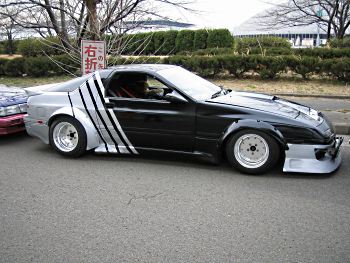 Bosozoku styled Mazda RX7 FC
I have no idea why the RX7 FC would be an unpopular Bosozoku car: it is Mazda, it is rotary and it looks like a Porsche 928/944… Maybe it is too modern?

Factory stock Mazda RX7 FC
Back in 1986 the FC replaced the SA/FB and was produced till 1992 when it was replaced by the FD. The SA/FB was a more popular than the FC: the FC only sold half of the SA/FB in numbers.
But the FC was actually a better car than the SA/FC: it was very modern, had a better engine, featured ABS, adjustable suspension and even featured a convertible!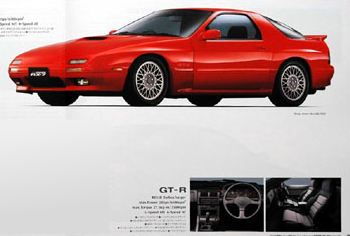 Factory stock Mazda RX7 FC
The FC only featured the 13B engine which was available naturally aspired and turbocharged. The power ranged from 146hp to 200hp.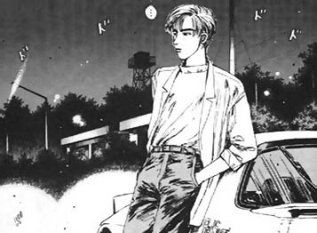 Ryosuke Takahashi and his white FC
Lately the FC became very popular after Initial D featured a white FC driven by Ryosuke Takahashi. He is one of the most charismatic persons in that series and his FC is styled very subtile so it is actually the opposite of the Bosozoku styled FC at the top of this article. 😉
by banpei with