This Bluebird 910 shows you how a few simple adjustments make a perfect shakotan car: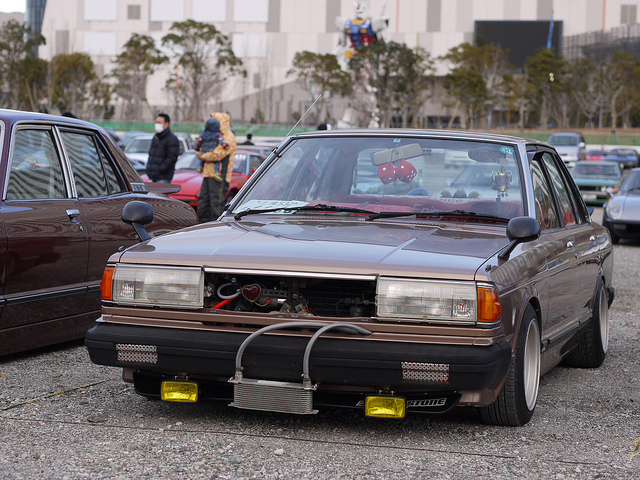 Deep dished rims, cut springs to get it as low as possible, attach a (small) oil cooler to the bumper, air horn and a heart shaped neon light where the grille used to be.
Picture by Ka Ry at the NYM 2012. (Definitely worth checking out!)
by banpei with
Not that this Soarer is seriously modded, but the blinded headlight and horns sticking out of where the grille is supposed to be is a good sign!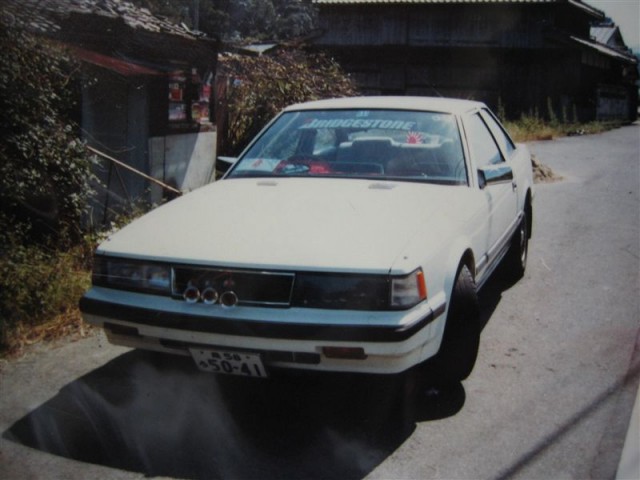 Found at Minkara
by banpei with
Don't get fooled by this picture!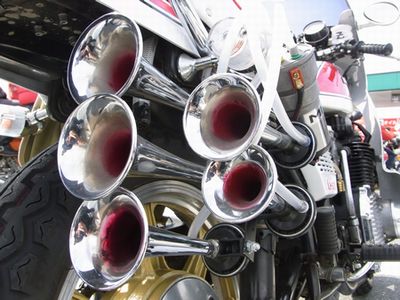 These trumpets are not exhaust pipes!
No they are not exhaust pipes! 😉
Found at [Misty Family]
by banpei with
A popular upgrade on the zokushas are the air horns. You can easily tuck them under the bonnet and have them play any tune you like, like for instance the Dixieland tune also known better from the Dukes of Hazzard:

by banpei with
Last week we already featured a S13 in the exhaust of the week: a 180SX RPS13. This week we feature a Nissan Silvia S13 with a set of horns sticking out of the grille:


Set of exhaust horns sticking out of this S13
by banpei with