If Batman would have driven a Nissan Cedric 330 this is probably what it would have looked like: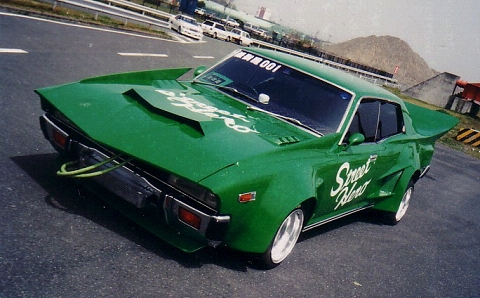 I just love the sharknose slowly growing to hood fins and its side fins growing to a ducktail. Amazing how 80s styling can still be appealing! 🙂
Found at Manato
by banpei with
Just like the beheaded C110 this C210 is nowadays a quite rare car and people are willing to spend mad money on it…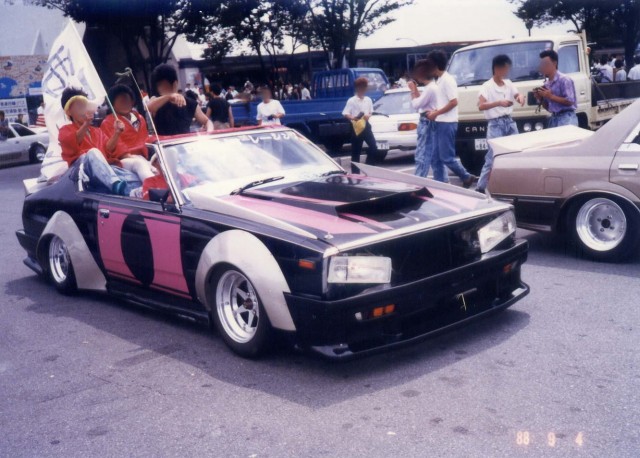 Back in 1989 it was just as common as your average Mazda 6 nowadays. At least they look like they are having fun and that's all that matters I guess. 😉
Found at y_0*8**8
by banpei with

This Nissan Leopard F30 Coupe was modeled back in the early 90s in a true period correct fashion.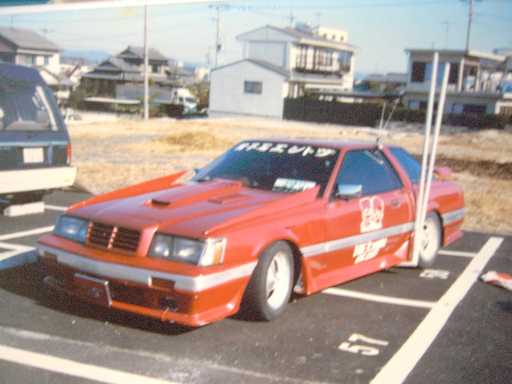 Nissan Leopard F30 coupe with bamboo side spears
It has a big hood scoop, hood fins and a set of SSR Super Longchamps. Have you seen any of these rims lately??
Another shot where the Super Longchamps are more clearly visible: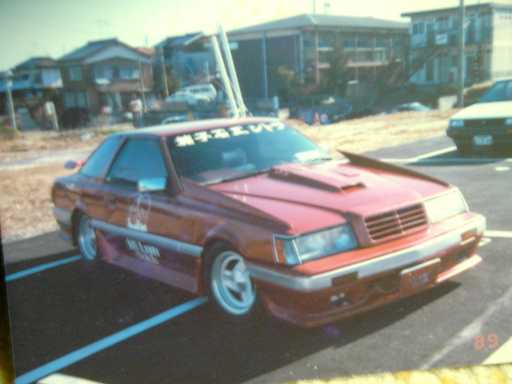 That's soooooo nineties!
Found at [Anokonofunnyface
by banpei with