The photo for this weeks wallpaper was taken almost twenty years ago but the timeless setting reveals it could have been yesterday as well.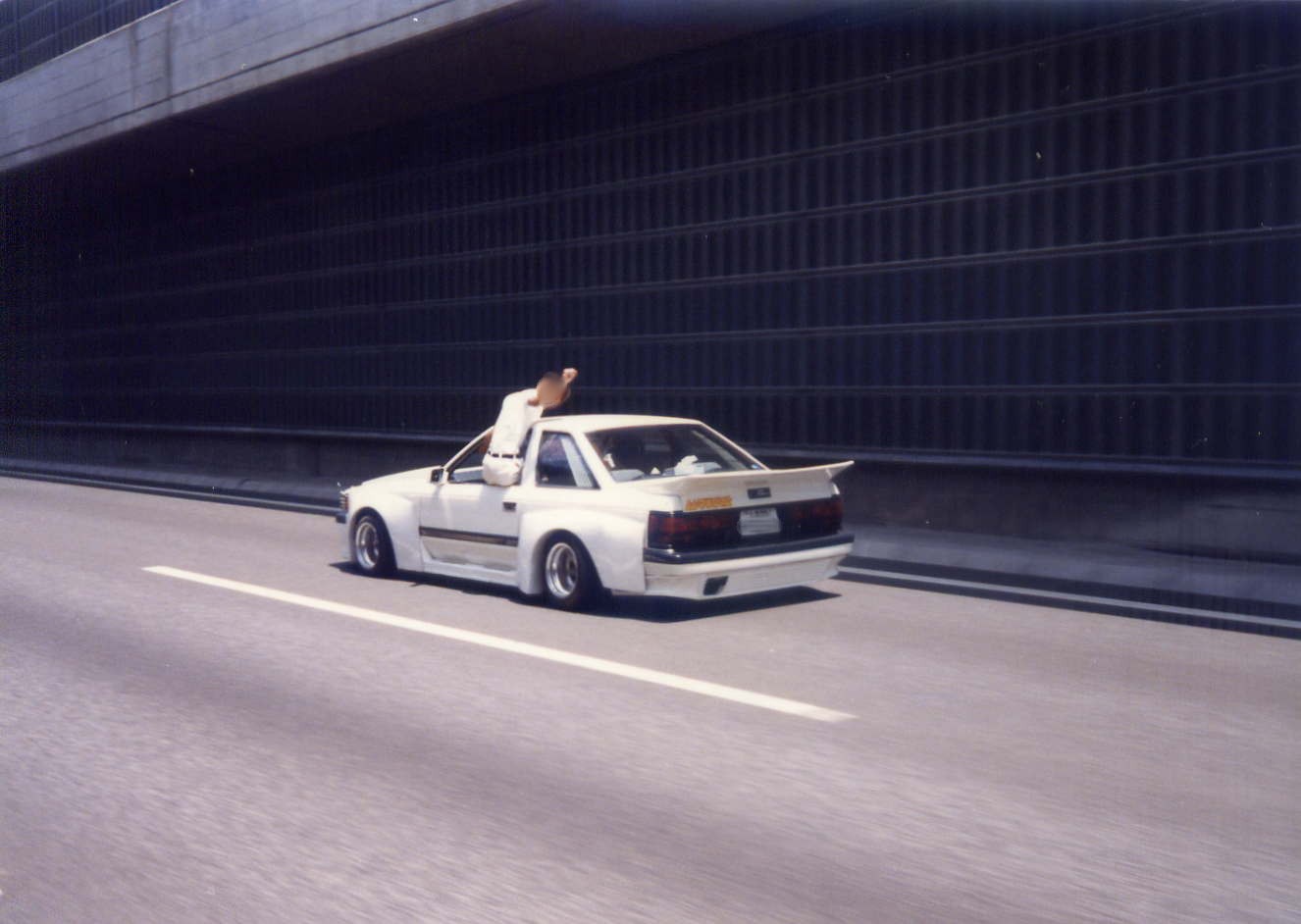 Highway racing Soarer
Right-click here to download or set it as your wallpaper!
Found at y_0*8**8
by banpei with
These guys from Sakura Racing really know how to hold meetings!

Music is Here comes the Rocka Rolla by The Mack Show
by banpei with
This highway video by popk1122 features the road to a Hiroshima kaido racer meeting:

The background tune is obviously from a tokusatsu, but I have no clue which one. Anyone who recognizes the tune?
by banpei with

Time for a couple of highway/tunnel meetings!

And another short one:

by banpei with
This spontaneous meeting was held at the Port of Nagoya:

You can distinguish the yellow buttigiri sharknose Skyline C210 easily between all the other zokushas!
by banpei with