Just spotted this Skyline GT-EX in an auction on Factory King. What amazes me is that such a car actually ends up on auctions at all. Perhaps the market for ex zokushas is getting stronger and this example is not a wildly tuned one…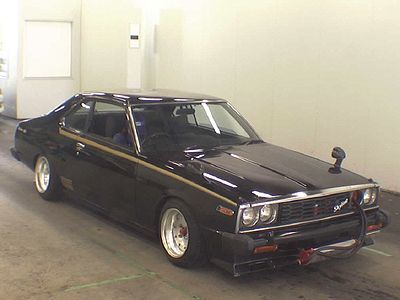 Skyline GT-EX HGC211
As you can see its got an oil cooler up front…
From the rear everything looks normal, except for the rear wheels: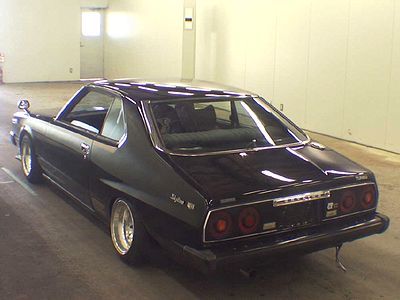 Skyline GT-EX HGC211
Nicely lowered kyusha style and the SSR Mk I rims tucked away under those rear fenders.
Interior looks bone stock as well: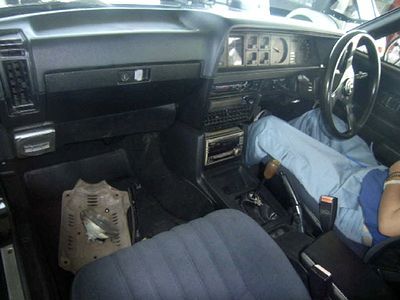 Skyline GT-EX HGC211
According to the auction page the oil cooler up front is a dummy. So perhaps the auctioneers reckoned that such an ordinary car could very well pass for a normal example?
Found at [Skyline Auctions]
by banpei with