As I said a few days ago I did have something special that is close to the kaido racers: the heavily modified bemo taxi busses I saw while visiting Jayapura (Papua, Indonesia):


Mitsubishi Colt (Minicab) bemo taxi bus in Jayapura
As you can see these busses are modified with deep dish rims (sticking far out of the bodywork), tsurikawa (but only on the inside), trunk and chin spoilers, foglights and a lot of them had headlight and/or taillight swaps. So pretty close to the real deal! 🙂
by banpei with
It took me some time to find a suitable picture to follow up the C110 tail lighted Celica RA28, but this Kenmeri Skyline with Cedric headlights will do nicely!


Kenmeri Skyline C110 with Cedric 330 headlights
The Skyline was posted on the Aoyama Joker's website as one of their cars. The vintage photo was taken in the early 80s and had a, common for cars of that era, two tone painting applied. Normally I would not think two tone pink/silver would actually look nice, but I'd say this is an exception to the rule. 😛
Found at [JOKER'S official blog]
by banpei with
Last weeks poll almost ended in a tie, but it just favored the headlight swap above the originals…
This week we have an easy one: big paintscheme or keep it one single color?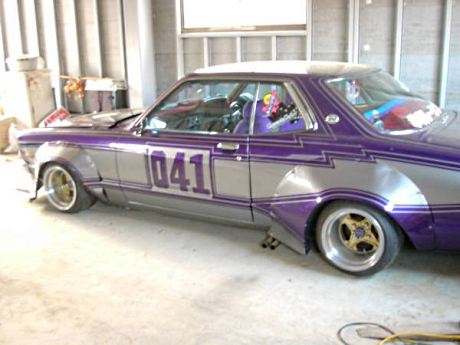 Big classy (vinyl) paintscheme on a Mark II MX41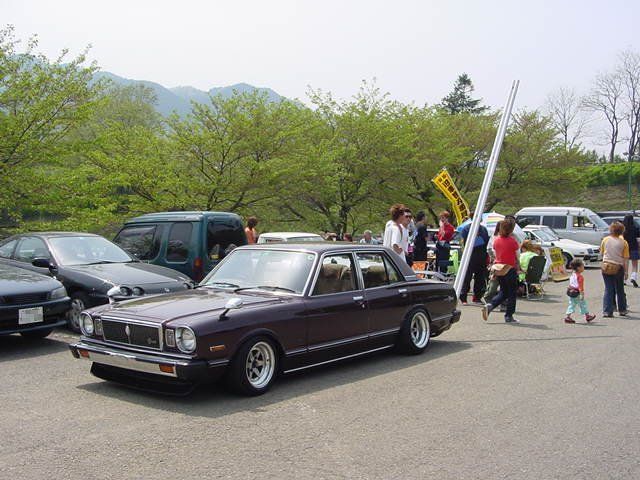 Super clean Toyota Mark II X4 in single color

by bosozoku with