Or at least: that is what Lightning McQueen from the movies Cars would have looked like if he would ever end up at a kaido racer meetup!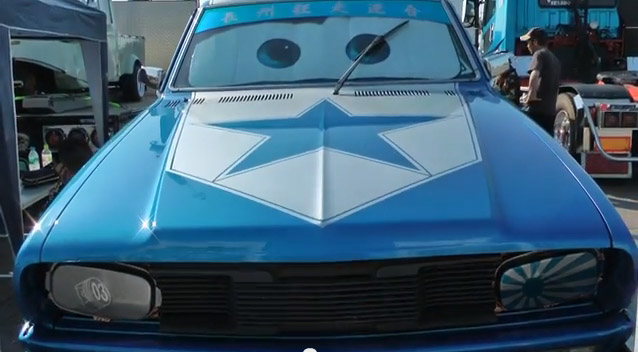 Apart from the car being a four door Nissan Gloria 230 it is a bit weird to see the rear door cancelled out…
Watch the video below: (more…)
by banpei with
The owner of this C230 Laurel hardtop sedan certainly has the right attitude: a work in progress doesn't necessarily mean you can't show your car. 😉


The deep dished Techno Phantom rims look like they were made for this car!
Found at: ???? @ Minkara
by banpei with
These guys seem to have a lot of fun with their Laurel hardtop C230: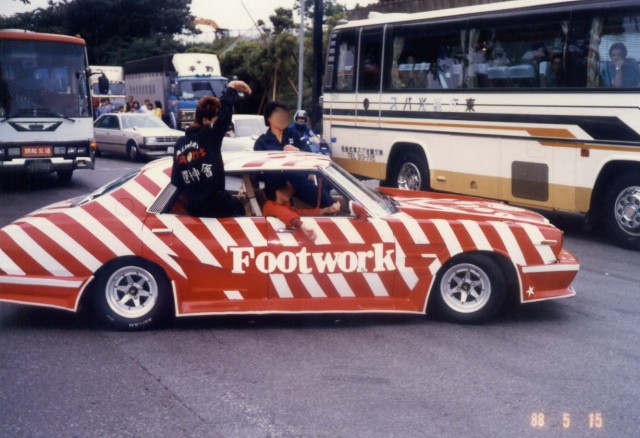 I think the hardtop is the fun factor here: the drivers buddies are showing more poses than footwork!
Found at y_0*8**8
by banpei with

I just happened to stumble upon this great looking two-tone Toyota Chaser MX41 hardtop coupe on Auctions Yahoo: and it has got it all!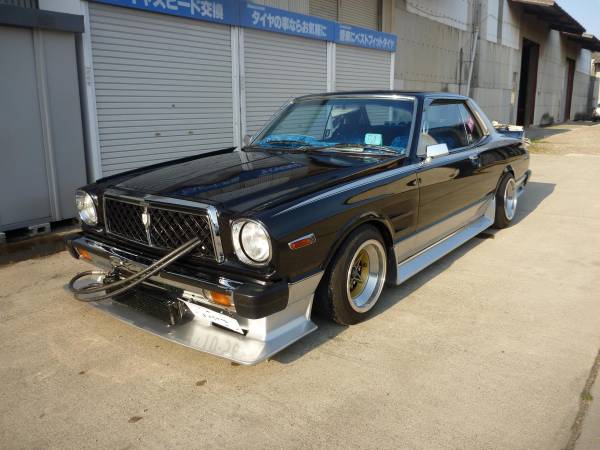 Featured: Toyota Chaser MX41 hardtop coupe
Apart from the oil cooler between the front bumper and chins spoiler the car also has a great early 80s two tone paint scheme, a set of Techno Phantom rims and (invisible here) a cucaracha horn behind the grille!
The car also comes with a big ducktail and a tsurikawa dangling below the rear bumper.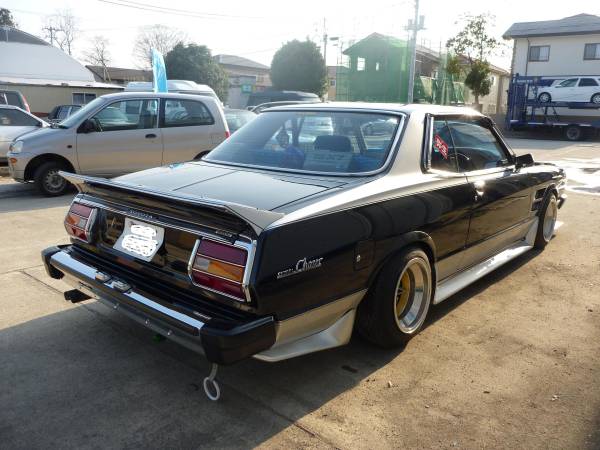 Featured: Toyota Chaser MX41 hardtop coupe
The SG is one of the highest grades of the Chaser: it has IRS and is powered by the 1M-EU engine. This low mileage example has been garaged in the past 10 years so there hardly any rust on it!
And what is a zokusha without some pimp blue interior?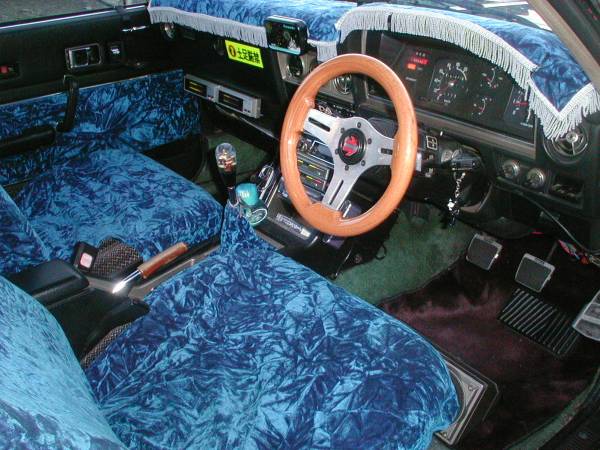 Featured: Toyota Chaser MX41 hardtop coupe
The seller describes even hauling his children to the nursery with this car daily. How awesome is that?
The buy-me-now price of 950,000 yen (11,000 US dollar) may sound a bit steep, but it is definitely one of the best looking MX41s I've seen so far.
You can find the auction link here
by banpei with

Nothing more Kyusha Kai than a set of deep dish retro rims like these Hoshino Impul G5 rims: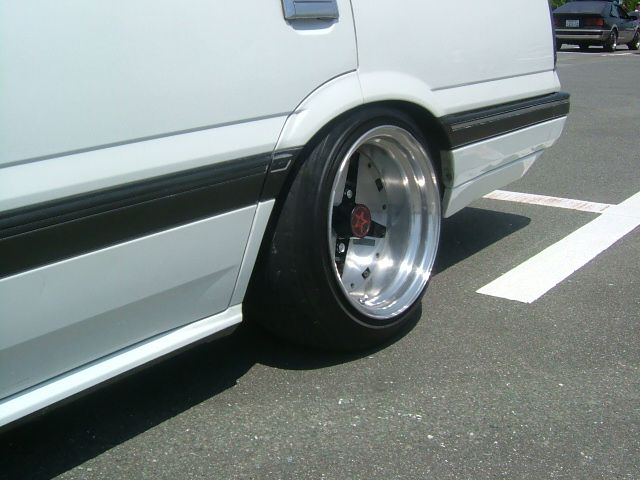 Deep dish Hoshino Impul G5 on R31 hardtop
Also these tires are nicely stretched around these 8J or 9J wide wheels.
And this is how sexy they look on a Nissan Skyline R31 hardtop: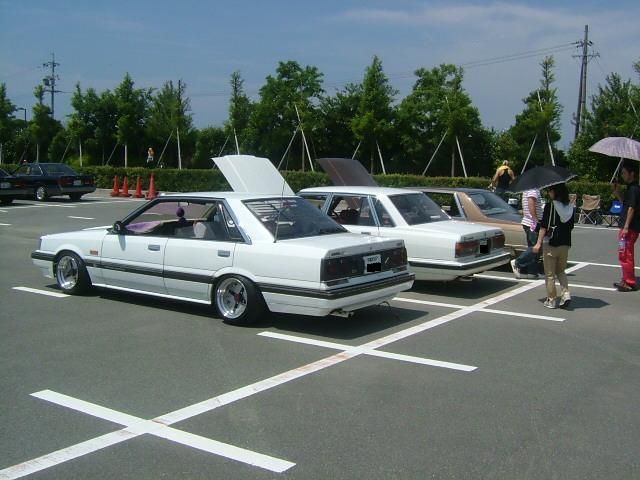 Deep dish Hoshino Impul G5 on R31 hardtop
by banpei with