This dishy Fairlady with a G-nosejob surely has had a lot of work done by Datsun Works: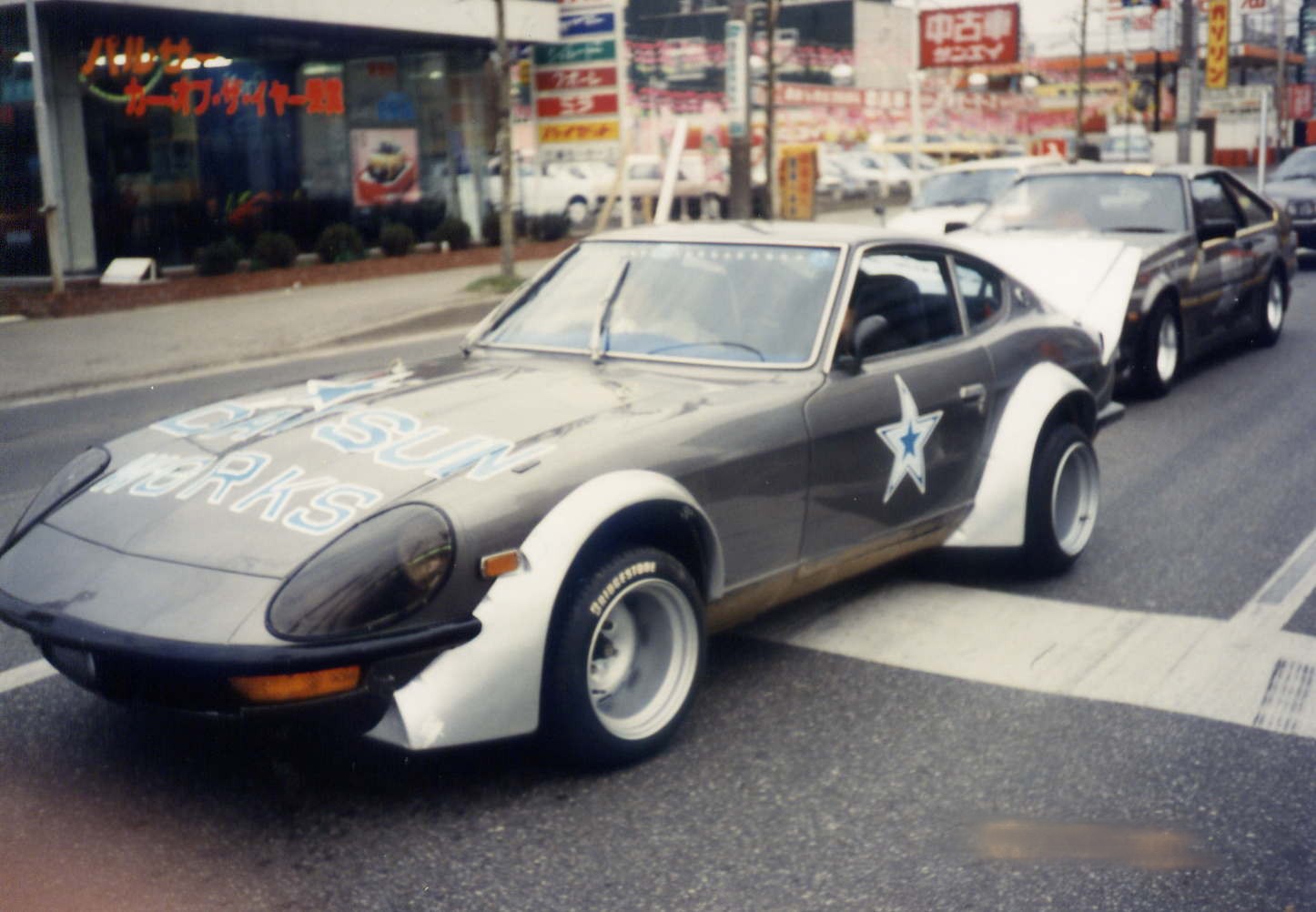 Deep dish steelies on this Fairlady
Those over 10J wide steel rims surely look like a custom job to me!
Found at [y_0*8**8]
by banpei with
What happens if you combine two iconic cars (Toyota Celica TA22 and the Nissan Fairlady Z) from the seventies? A Celestial Frog!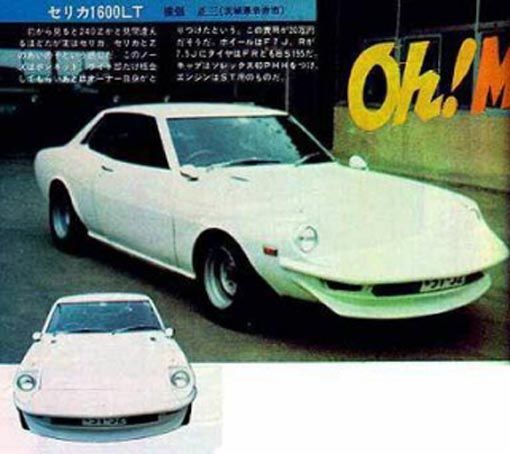 Celica with G-Nose: celestial frog
Personally I do like headlight swaps and/or front swaps from time to time, but this one has clearly gone horribly wrong…
Found at Mattari's blog
by banpei with
If you can't get enough of the Liberty Walk wallpapers we posted before, how about this G-nose Fairlady Z?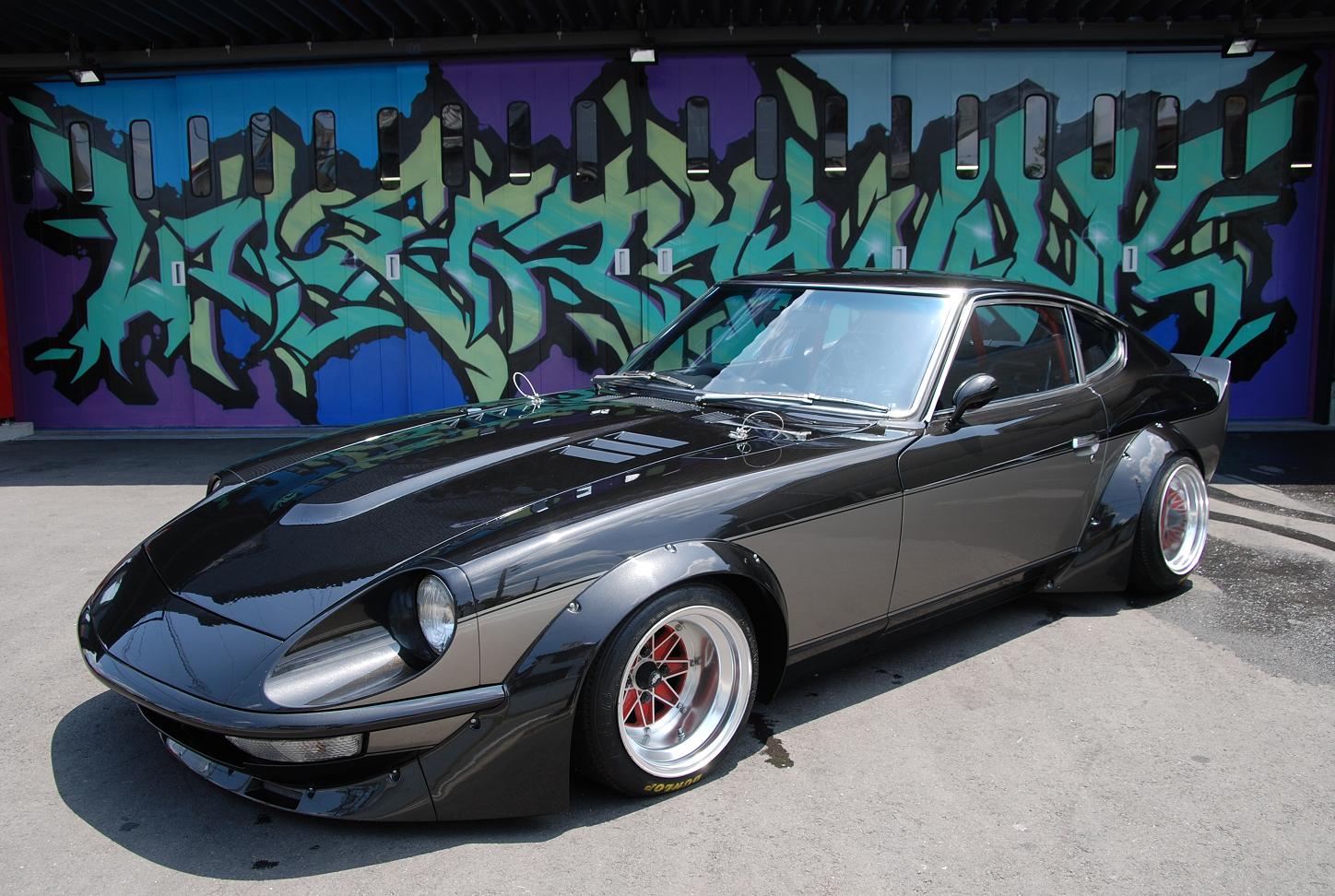 Liberty Walk G Nose Fairlady Z S30
by banpei with
You could compare yourself to the old school racers from the early 70s, compile a video from old races and your own ride and post it on Youtube:

I must say this is a very well done video! 🙂
Also both the Kenmeri Skyline C110 and the Nissan Fairlady Z S30 (with G-Nose) are very good looking zokusha's!
[ found on GX61 ]
by banpei with