We did post some really nice SSR F5 Fivestar rims in the past, but this is how they actually look: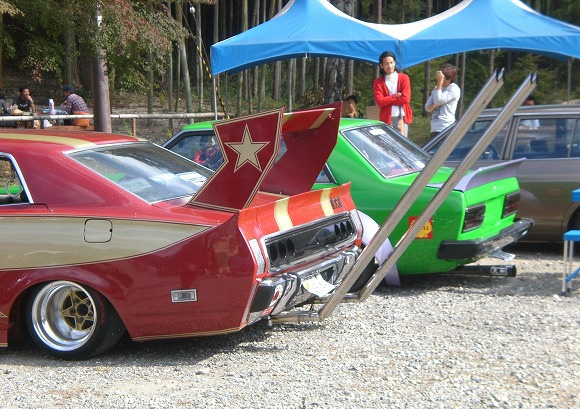 Deep dish SSR F5 Fivestar rims
They really suit this Nissan Gloria 330 well!
Image found through Beeoneoneoh.
by banpei with
Take4Mickey has posted a new video on Youtube:

It is an unknown event, which basically means he doesn't remember where he shot it. 😉
Even though it is only a short video I see a lot of Skyline C210 Japans, a Gloria and an unidentifiable kei bosozoku car in that video.
by banpei with