Earlier this week Take4Mickey posted a bunch of videos of kaido racers including this Nissan Laurel C230 with a Nissan Gloria Y30 front end swap: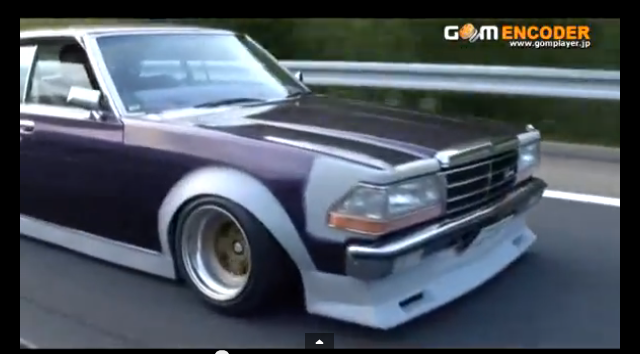 You can watch the video below: (more…)
by banpei with
Today a meeting video by guroria430 shot at the 27th of june at the North Japan Custom Festival 2010 in Iwamizawa. You can see the Team Madonna Crown is getting lined up with the Gloria 430 next to it and later on the Gloria Y30 joining them:

If you pay attention you can see the Crown is on airbags and in this way prevents it from making the scraping sounds that the Y30 is making from 0:12 onwards!
Also in the background you can see yesterdays Hot or Not Soarer by Team BYD!
Here is another picture of the three cars at the event: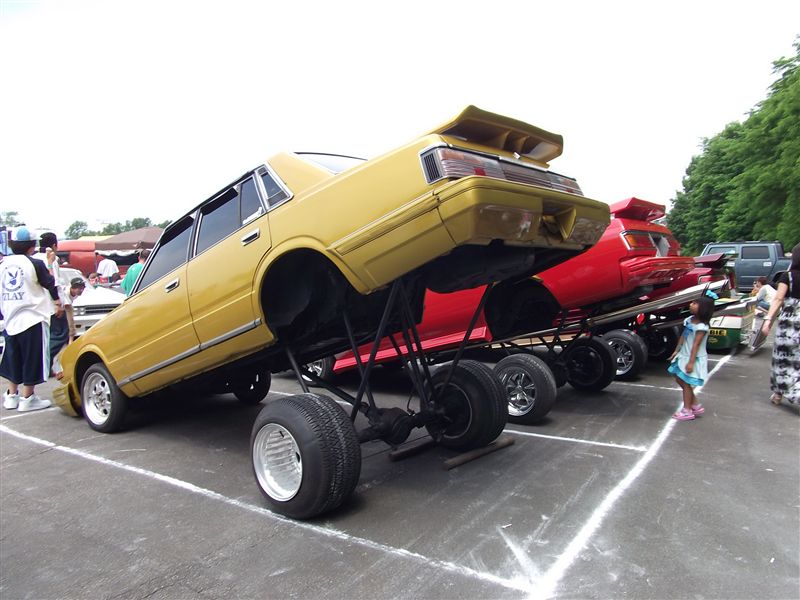 Team Madonna Cedric 430, Crown and Gloria Y30
by banpei with
The Nissan Gloria Brougham Y30 only had one model above it: the Brougham VIP! This particular Gloria Brougham was made more luxurious by adding a set of SSR Mk Is, a side exhaust, a big wing on the trunk and let's not forget the tsurikawa in the rear for added passenger comfort!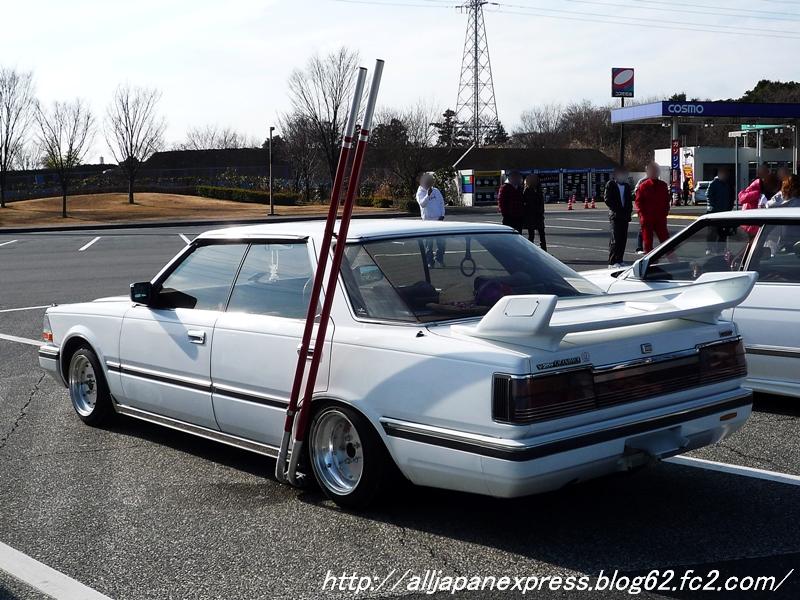 Nissan Gloria Brougham Y30 with side exhaust
by banpei with
Something not TAS 2010 related this time, but surely a lot of fun to watch: three times a Nissan Gloria/Cedric Y30 modified in the Team Madonna way!

The first two are known to be made by Team Madonna, but the origin on the third one is unknown.
by banpei with
No new years meet videos yet, so you will have to do with this video by take4mickey:

The pictures are dated back to 1982 and as you can see a lot of the cars are (almost) brand new! I see some R30 Skylines, Silvia/Gazelle S110 and Gloria Y30s!
Can you imagine hacksawing your brand new Toyota Mark X, Nissan GT-R or Mitsubishi EVO X? Yes I can!
by banpei with