In this case the Suzuki Every Wagon Joypop is modified with a set of black fender extenders and SSR Mk II rims to meet up with the kyusha kai style.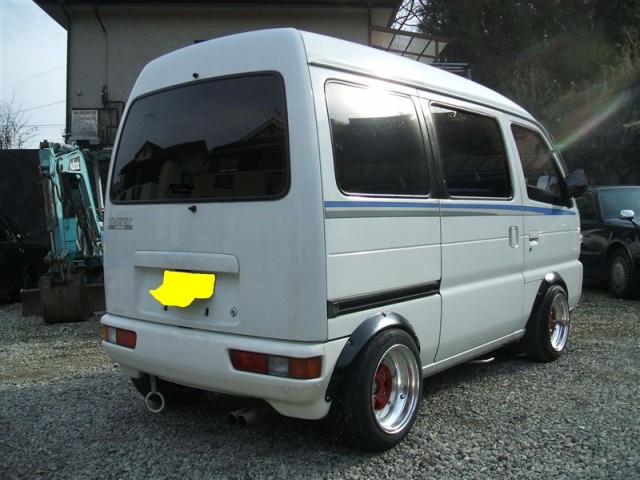 I wonder what mastermind came up with the name Joypop: it sounds a bit wrong in my ears. 😉
Found at Chapman Taro @ Minkara
by banpei with
What's better than a Skyline Japan kaido racer? Two Skyline Japan kaido racers of course!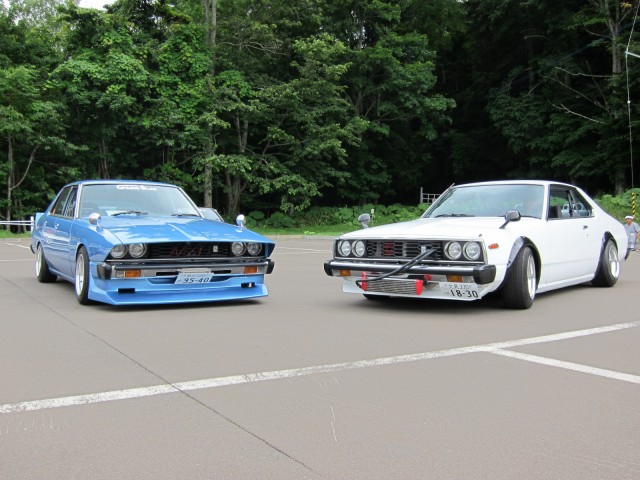 Two different body styles, two different kaido racer styles, definitely a win!
Right-click here to download or set it as your wallpaper!
Found at factoryking
by banpei with

We haven't posted any vintage Volk Mesh rims so far, so how about these 9J wide examples to make it up for that fact?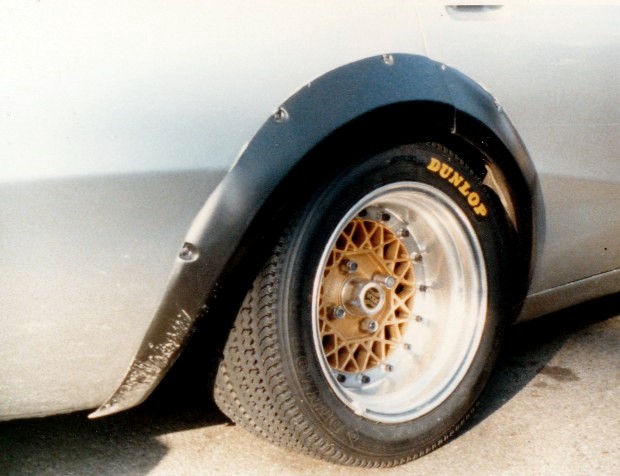 Deep dish 9J Volk Mesh rims
These rims were mounted under a Yonmeri Skyline GC110, once owned by one of the members of the Aoyama Jokers.
In case you are curious how these rims would look under such a car, this is how they look: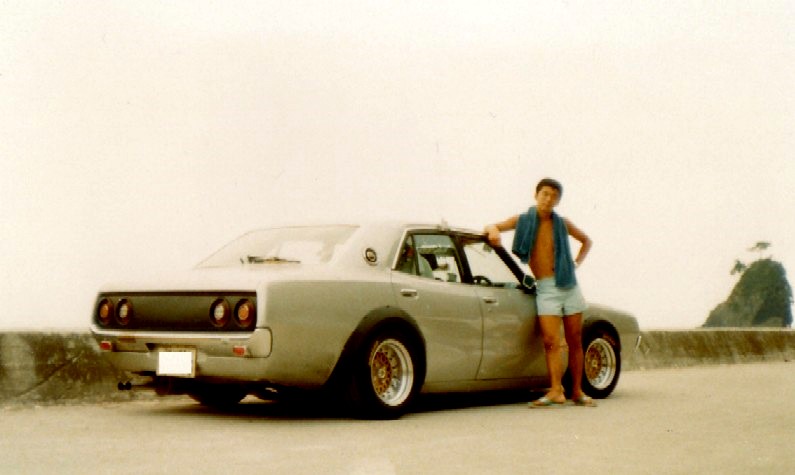 Deep dish 9J Volk Mesh rims
Apart from the rims this Yonmeri Skyline had its fenders widened by a set of fender flares to fit them and also the tail lights were swapped for a set of C210 items.
Found at [Joker's official blog]
by banpei with
What else is there to do on a sunday except to cut the rear fenders of your Skyline C210 to make room for the necessary fender extenders:

Found at [tram116rod025 @ Youtube]
by banpei with
Another small variant in these deep-dish/stretched-tires series! 😉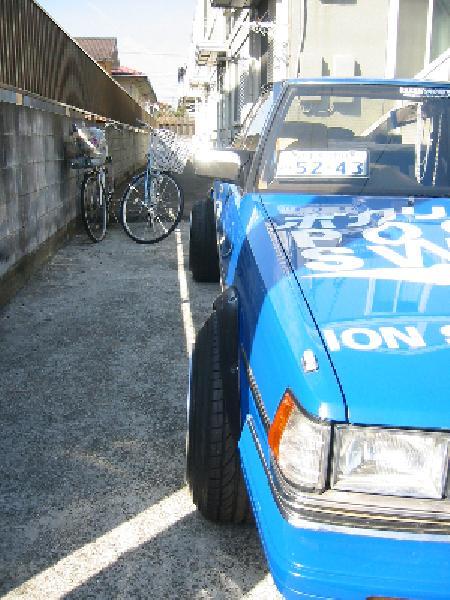 Need wider fenders?
This picture shows clearly that the owner of this zokusha is in need of wider fenders! His current fender flares are insufficient of doing their job properly. 😉
by banpei with