Back when I was still doing ramps with my skateboard I would have been incredibly anxious to do a Pop Shove-it on this wing! The only challenge would be to actually get on the ramp without hitting any of the other FRP bodyparts! 😛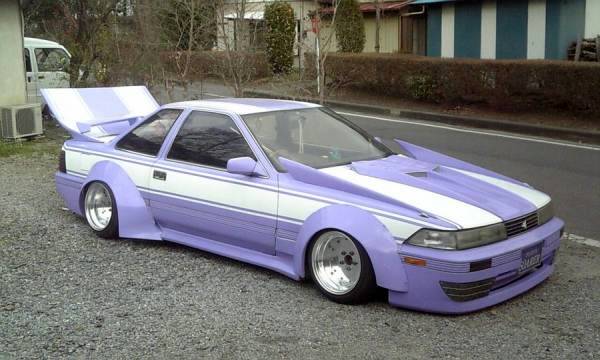 Hot or not: Exhibition wing
I must say the wing is a great addition to the Soarer! It kind of follows the lines of both the bodywork and the fender extenders.

Hot or not: Exhibition wing
The other wing is for sale on Auction Yahoo and fits on a Soarer MZ10, any GX71 and a 130Z. Somehow I can image the first two, but how could this fit the Nissan 280ZX??
Now what do you thing? Are those wings hot or not?
by banpei with