You may have two WTFs here:
1. beercan exhaust?
2. Skyline C210?
Yes it may be unbelievable, but this car has an exhaust made out of beercans and actually is a C210 Skyline and not a Mazda Cosmo AP: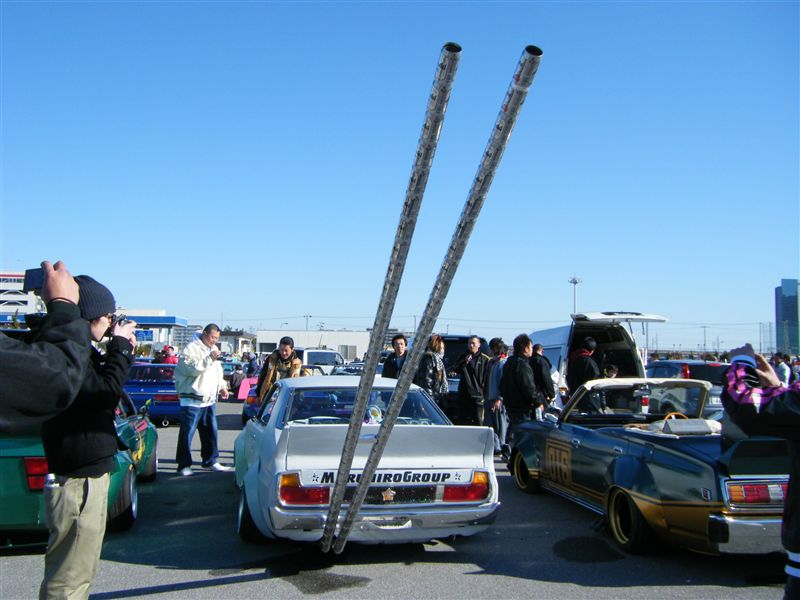 Nissan Skyline C210 beercan exhaust
At first I was fooled by the Cosmo AP taillights, but we all know zokushas love to have some different taillights than stock… Same applies to the exhausts of course. 😀
The beercans are all Asahi beercans, so someone must either have had a good party or a big hangover. (or both!) 😉
Found through Riverside and the other pictures of this car can be found here
by banpei with
It has been decided: the Bosozoku Style Skyline C210 made it into the quarter finals!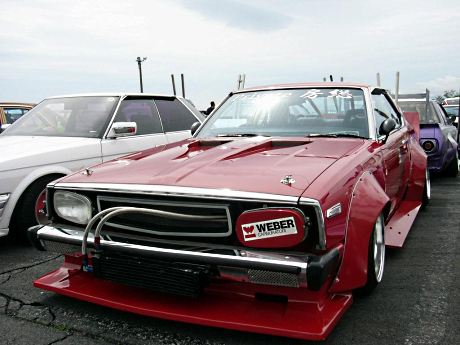 Bosozoku style Skyline C210
Winners of the second round so far is:
1. Bosozoku style Skyline C210
All winners will advance to the quarter finals! 🙂
This week we will have the sudden death between an exhaust champion and a popular bosozoku style feature: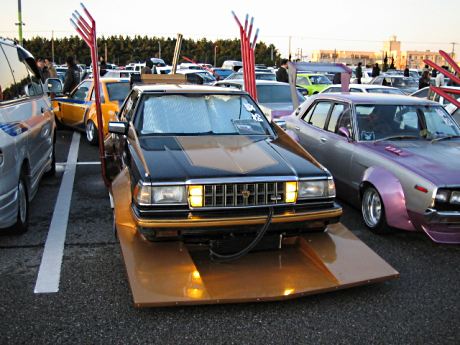 Toyota Crown S130 with spread winged exhaust
versus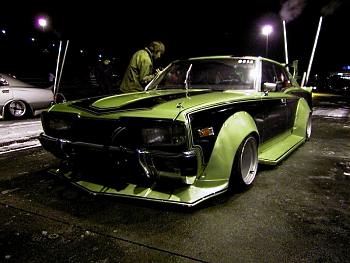 Nissan Gloria C330 Bosozoku style

by banpei with
Of course we can't leave out this amazing Exhaust champion: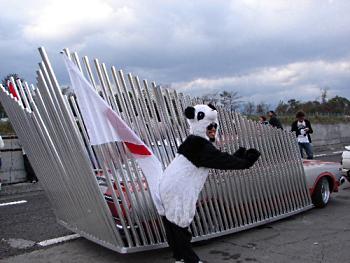 Bosozoku Exhaust champion of the world!
It may be hard to see, but the car is most probably a Toyota Cresta GX71 or JX71, which is on the same platform as the one below. In contrary to the car the driver has a panda paint scheme…
You can see the car in this movie as well:


The big question remains: how do they get in that car??
by banpei with