As far as I know there have been hardly any kaido racers diecasts made, so what do you do when you are bored out of your mind with your Nissan Cedric 430 diecast?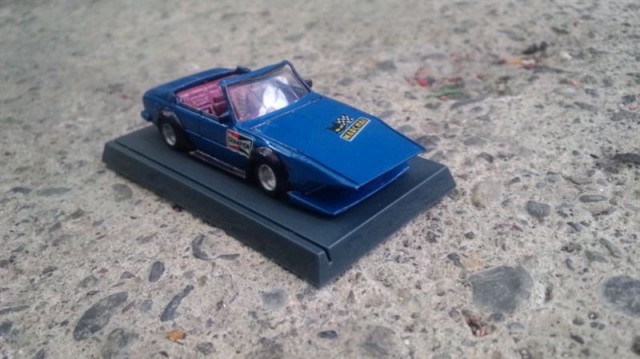 You cut the roof, extend the fenders, enlarge the hood with a sharknose and modify the front with a huge lip. Now if diecast manufacturers would be cool guys they certainly would have picked the trend in the late 80s, but unfortunately no such thing happened at all. 🙁
Found at Minkara
by banpei with
I had a good laugh when I watched this stop motion animation of two bosozoku style cars being chased by the Japanese police:

The video is called Tomica "Brothers race shop". The two brothers drive a Nissan Skyline KPGC10 and a Nissan Skyline KDR30 Super Silhouette (replica) and even manage to get the military involved… The video was made by CARBOY0604 and his son. Love the way the music shifts from scene to scene. 😉
[ This is a crosspost between two of my blogs ]
by banpei with

Now this picture really fooled me at first: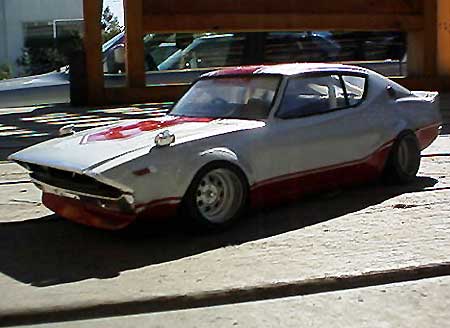 Almost real: sharknose C110 scale model
I thought it was the real deal: such a beautiful sharknose Skyline C110. It must have been the low res phonecam picture that hided the fact that it is a scale model. Too bad the big cars behind it gave it away.
From the real the car looks even better with the chromed bumper: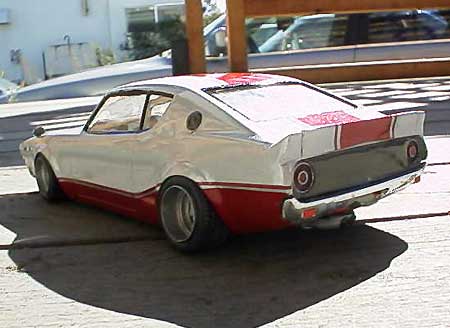 Almost real: sharknose C110 scale model
Also the single round taillight is very much in line with the rest of the car.
If you want to see some more of the amazing skills of this guy, go here:
Nissan Bluebird 910 + 2 Nissan Skyline C110s
And less fooling photographed:
Honda ???????
Nissan Bluebird 910 zokusha
by banpei with
I found this video about a bunch of bosozoku diecasts running away from the Japanese cops a lot of fun to watch:

The only thing it misses is music and sound effects! 🙂
The creator of the video (Ayrni4) made a lot of other videos like this, but most of them are not bosozoku related. Still, they are a lot of fun to watch! 😉
by banpei with