I have no idea what exactly this stretched tire dashboard ornament is, but I suspect it is the ashtray of a Suzuki Fronte SS40!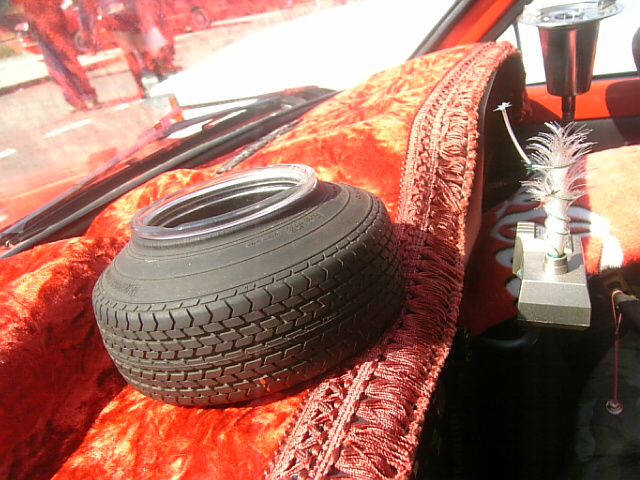 Stretched tire dashboard ornament
Nice carpet btw! 🙂
Found at Sunny Speed Style
by banpei with
How about an interior shot for a change? I love the huge truck shifter combined with the itsy-bitsy, teeny-weenie wooden steering wheel!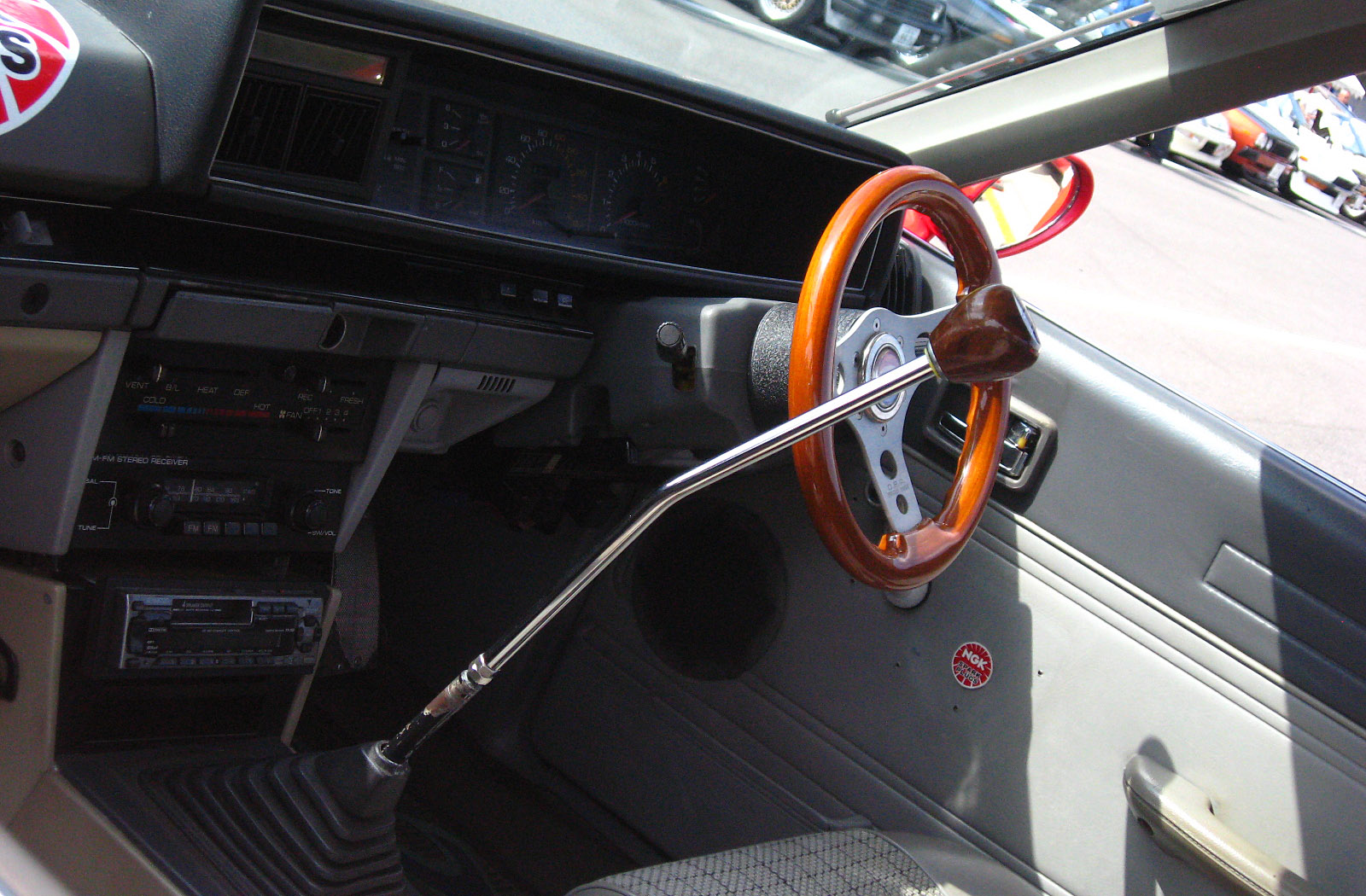 Bosozoku wallpaper: Zokusha dashboard
Right click here to set it as your wallpaper!
[Found on Grand Michinoku's photozou ]
by banpei with