Time for a meeting picture compilation by Ultra Heaven:

Team Ultra Heaven has an amazing lineup of cars: a pig-butt C130 Laurel, Yonmeri Skyline C110, MX41 Mark II and a whale Crown MS60!
by banpei with
This morning Mike Garret posted part one of his JCCS 2010 coverage and it featured this nice bosozoku styled Crown MS60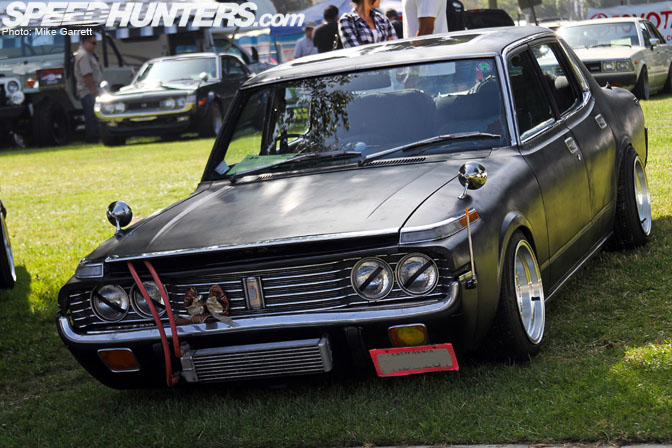 Bosozoku styled Crown MS60 on JCCS 2010
On the meeting there was also this bad looking Datsun 240Z on deep dish SSR Mk IIIs: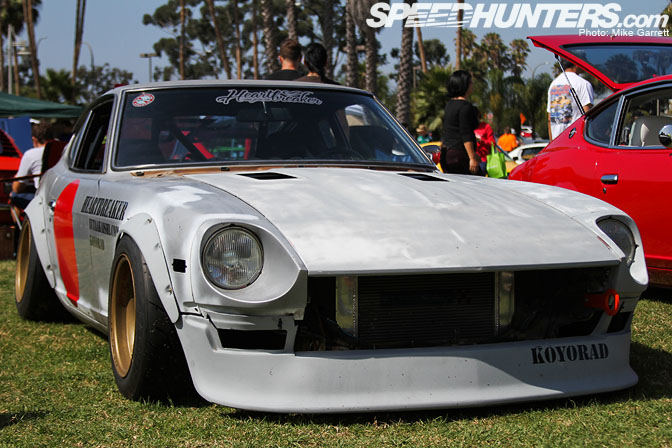 Bad looking 240Z on JCCS 2010
Hop over to Speedhunters for the rest of Mike's coverage.
Japanese Nostalgic Car Blog also posted their first part of their JCCS coverage, but no zokusha's seen in their pictures so far, so let's hope their second post will!
by banpei with

The Toyota Crown S60 is one of the most beautiful models you can create a zokusha from. Especially if you chop the roof and give it a wicked paint job: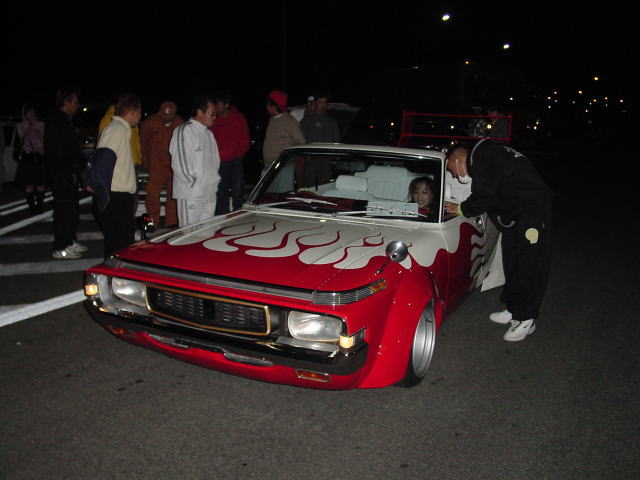 Read and white flamed Crown S60
I'm sure we've posted this red and white Crown before (in a video?) but I can't really find it anymore…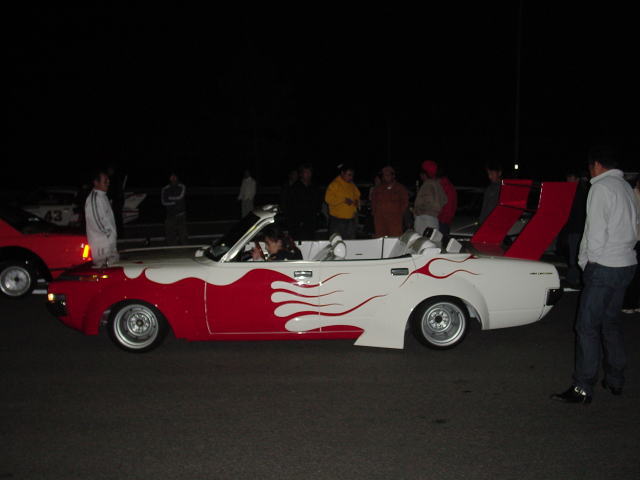 Read and white flamed Crown S60
Here you can see how beautifully made it is! White interior, deep dish steel rims, wide fenders and big wing finishing off its lines!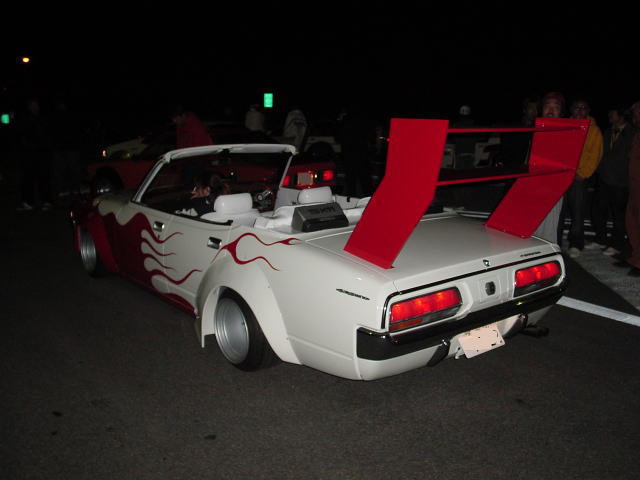 Read and white flamed Crown S60
Just look how deep those steel rims are! Just beautiful!
by banpei with