After last times Skyline Japan with Cherry X1-R tail lights I thought I had found the toughest job: find a Cherry (preferably an X1-R) with some swapped part on it. In the end it turned out to be a piece of cake: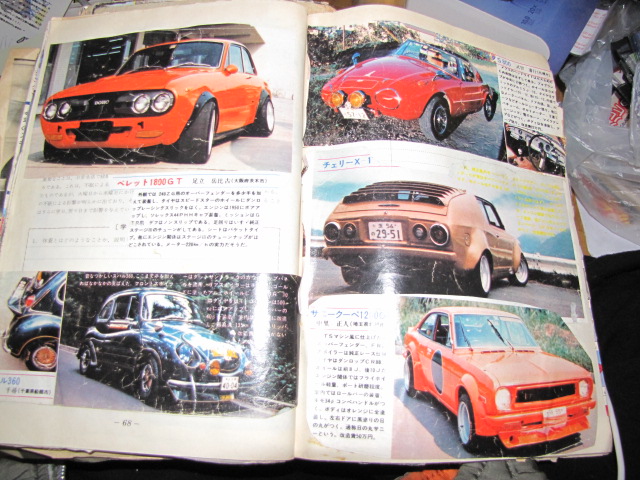 Indeed, the reverse of the common Cherry X1-R swap: a Cherry X1-R with Skyline C110 tail lights!
Looks like Ken and Mary made themselves a little baby. 😉
Cherry X1-R found at fukuyankinta
by banpei with
Last parts-swap I left you guys with a Skylined Cedric 330 so this time I have a Cherried Skyline for you: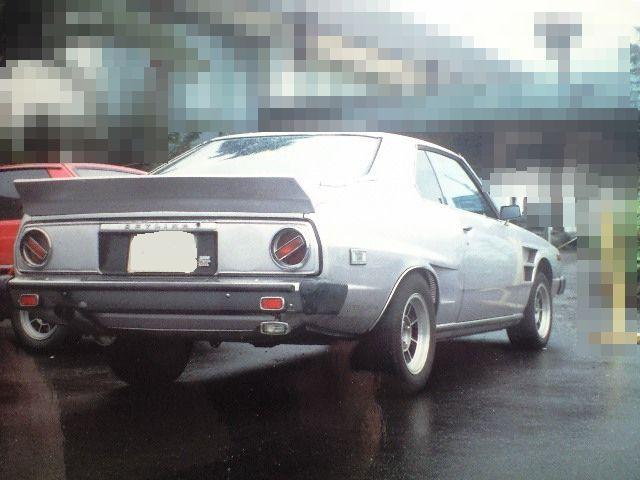 It also features a set of Hayashi Streets, HIRO tail spoiler and front fenders with cooling ducts.
Now finding the next one (Cherry X1-R related) will be one tough cookie…
Cherried Skyline found at Minimo_32
by banpei with
Last week we posted a 280ZX with C210 tail lights and this week it is almost reversed: a Skyline Japan C210 with the ordinary Cherry E10 Coupe (not the cherry x1-r) tail lights mounted in the C210 surroundings!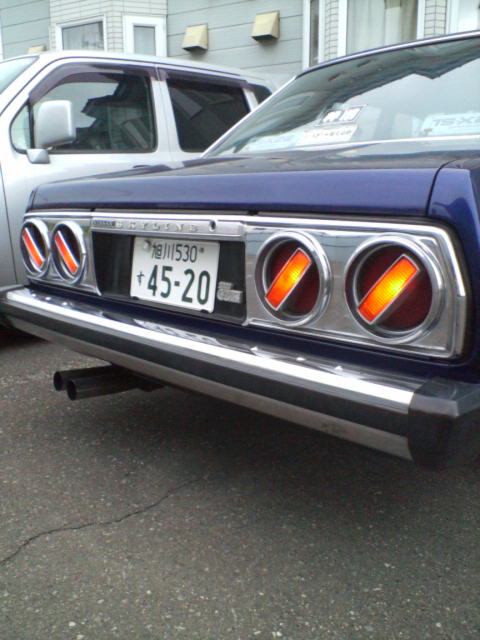 Part swaps: Cherry E10 coupe tail lighted Skyline Japan
So next week a Cherry E10 Coupe with Laurel C130 tail lights??
Found at [Japandaisuki]
by banpei with
Since the tail lights of the Cherry X-1 are (slightly) less rare than the ones from the Cherry X-1R this mod must have been less expensive: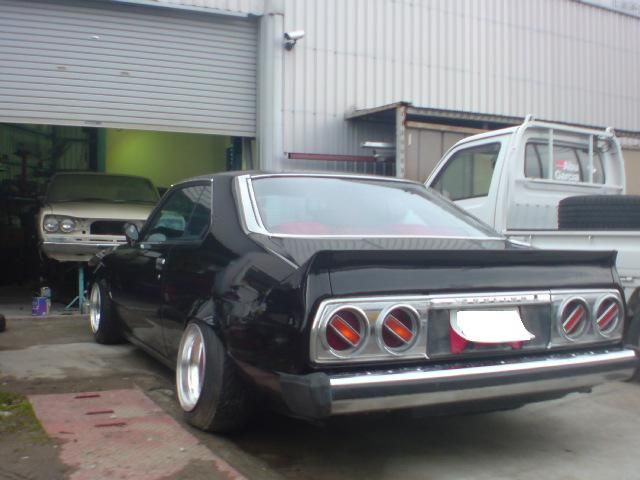 Skyline GC211 with double Cherry X-1 tail lights
I must say it is a nice touch to this sharknosed GC211!
Found at [No rest for the wicked @ Minkara]
by banpei with
Apart from being groundscrapingly low this shakotan Yonmeri Skyline has it all: Techno Shadow rims, Cherry X1-R tail lights, 70s racing mirrors and, of course, a sharknose!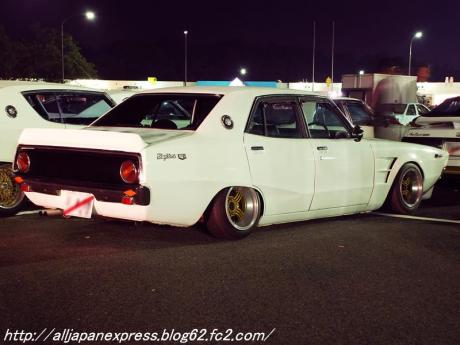 Shakotan Yonmeri Skyline
Found at [AllJapanExpress]
by banpei with