Last week we posted a 280ZX with C210 tail lights and this week it is almost reversed: a Skyline Japan C210 with the ordinary Cherry E10 Coupe (not the cherry x1-r) tail lights mounted in the C210 surroundings!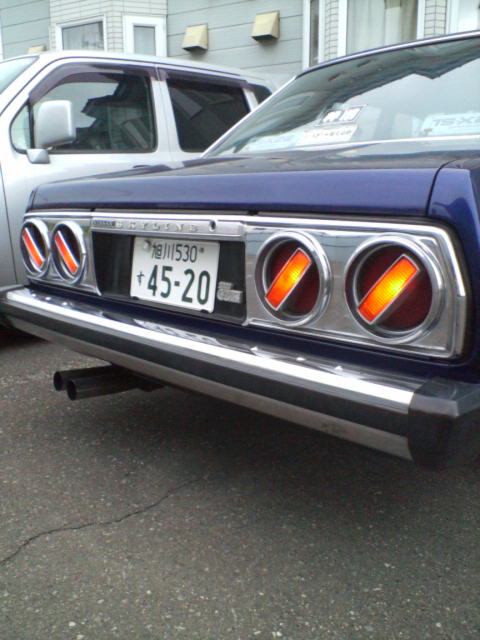 Part swaps: Cherry E10 coupe tail lighted Skyline Japan
So next week a Cherry E10 Coupe with Laurel C130 tail lights??
Found at [Japandaisuki]
by banpei with