The Nissan Silvia S13 in the foreground shows that early 90s cars can be used as kaido racers as well!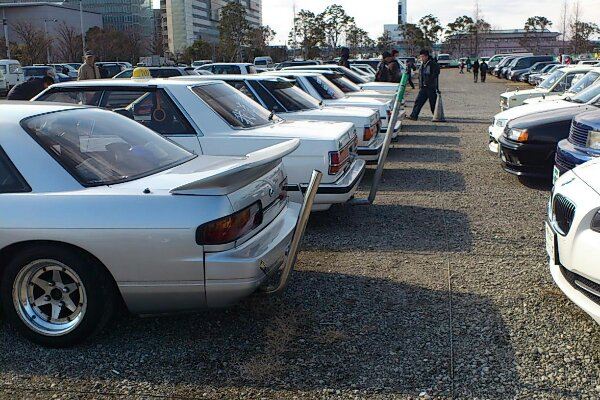 Maybe even better than the Chaser GX71 next to it! 😉
Found at Minkara
by banpei with
This GX71 meeting held in Hakone has only two minor flaws: a Silvia S13 and Honda Civic sedan joined in…

Apart from that: awesome meeting. 🙂
by banpei with
These guys from Sakura Racing really know how to hold meetings!

Music is Here comes the Rocka Rolla by The Mack Show
by banpei with
It is a bit difficult to see, but the star shaped exhaust on this Chaser GX71 is definitely the largest star I've seen so far!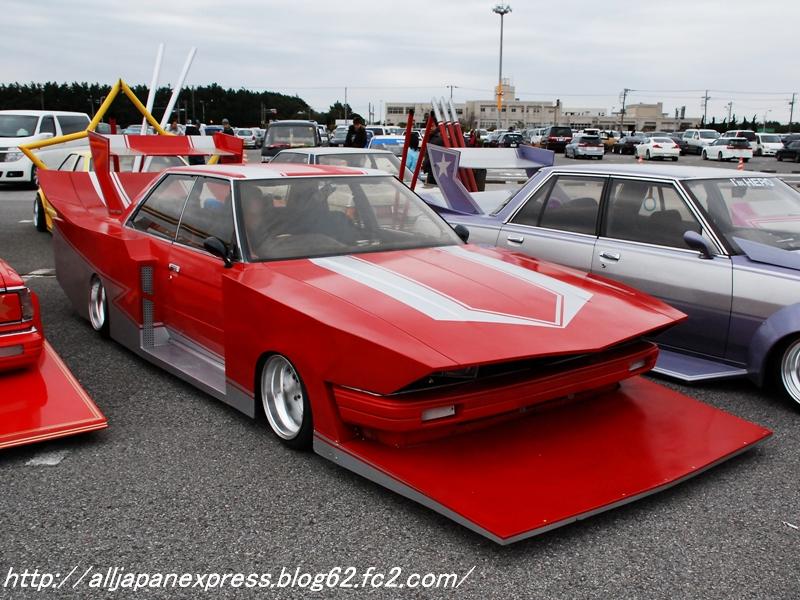 Toyota Chaser GX71 star shaped exhaust
Found at [AllJapanExpress]
by banpei with

This week a GX71 meeting at the Ichinomiya lake in Aichi:

Just look at that big lineup of Crestas, Chasers and Mark IIs!
And there were also a few short highway videos available:

Just listen to the echoes of the godfather horn:
object width="425″ height="344″>
All videos by skfactory44spl
by banpei with