One of the things I really like about the style are the pimped up interiors. Especially the pluche type like applied to this Nissan Bluebird 910: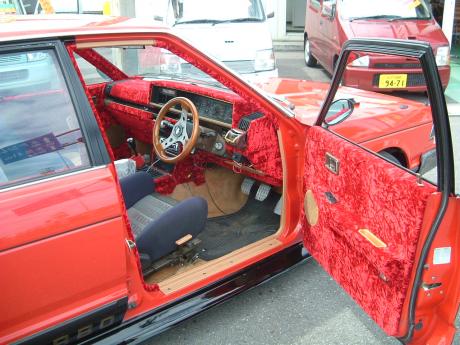 Nissan Bluebird 910 with pimp interior
People who paid attention may have noticed this car already featured before in the Wallpaper Wednesday.
Click here to download or set it as your wallpaper!
by banpei with