Now this is hardcore bosozoku style! When you are too young to drive a zokusha or motorcycle you can always style your bicycle: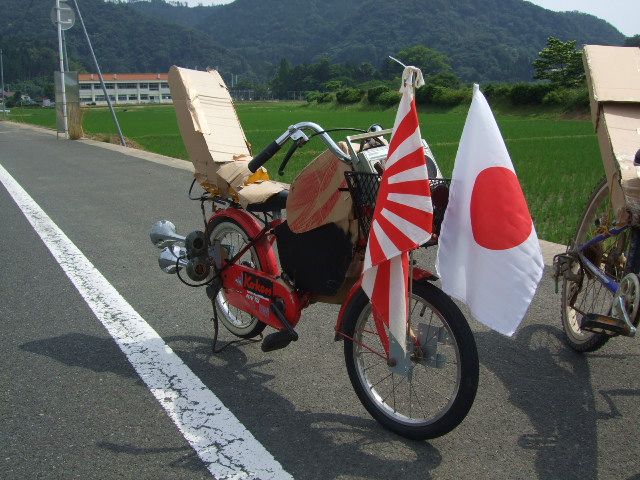 Zokuchari (bosozoku styled bicycle)
Some may already have guessed: chari is slang for bicycle. So merging zoku and chari together like zoku and sha creates the word zokuchari. 😉
What I really like about this bike is the godfather like horn mounted on the back of the bike!
btw: the official word for bicycle is jitensha
by banpei with