First of all: sorry for the lack of updates. I'm currently enjoying my holiday a bit too much. So hang in there for a few more days! 😉
Second of all, the latest edition of the Czech Auto7 magazine arrived with the morning post and guess what's their feature this month?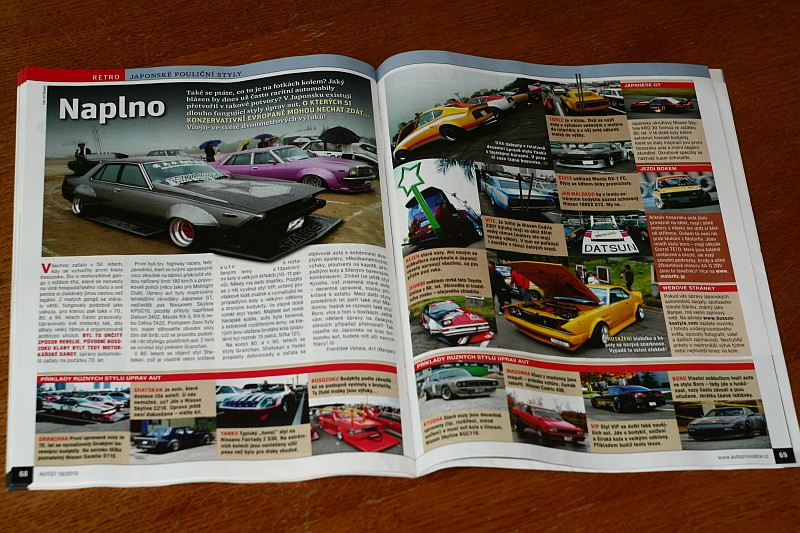 Bosozoku style in Auto7
Yup! Bosozoku style!
Editor František Vahala asked me if I could help him with this feature (to educate the Czech on the Bosozoku style!) and I cooperated with him and provided him a big pile of photos and info and he made a very beautiful two page article out of it! 🙂
This is the magazine in question and got published a few days ago, so if you are located near the Czech republic: grab one while you can!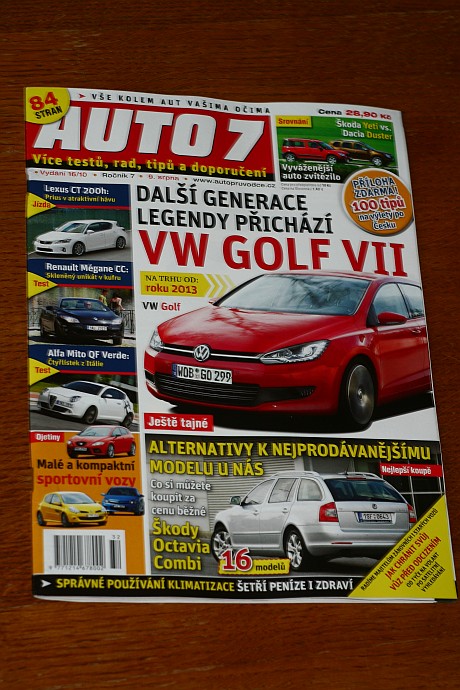 Bosozoku style in Auto7
And even all the styles are discussed in the article!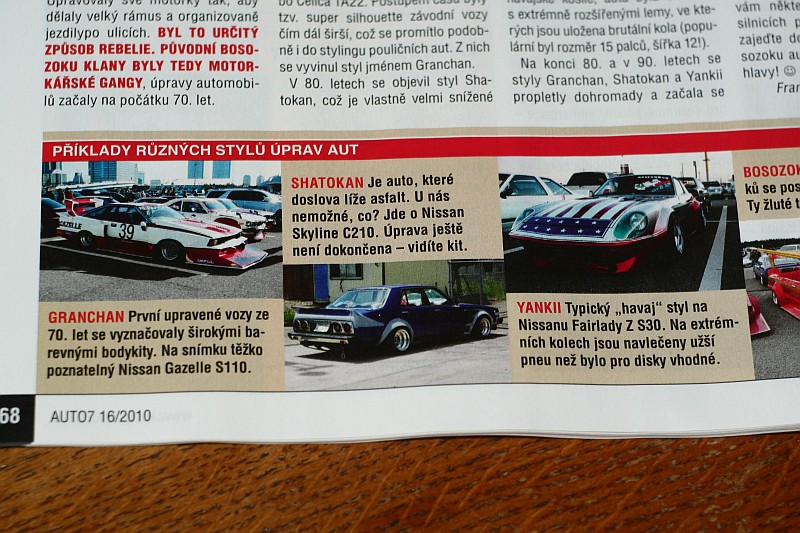 Bosozoku style in Auto7
František, sorry for almost being late at the tight deadline, but you did a great job!
by banpei with