Let's hope it is a good one!

In case you are wondering what the heck that car is, it is the Buttigiri Special that popped up earlier this year on a ice drifting track in Norway: (more…)
by banpei with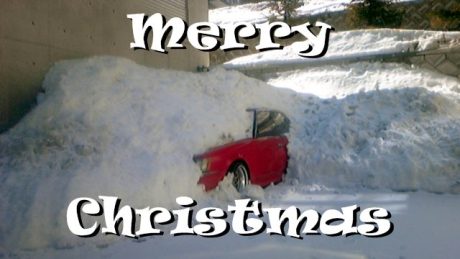 Let's hope Santa will ride his zokusha and bring you those long awaited presents from Japan!
Merry Christmas, everyone!
by banpei with