As promised, our Soarer Z10 Valentine's day special to show our love for the style: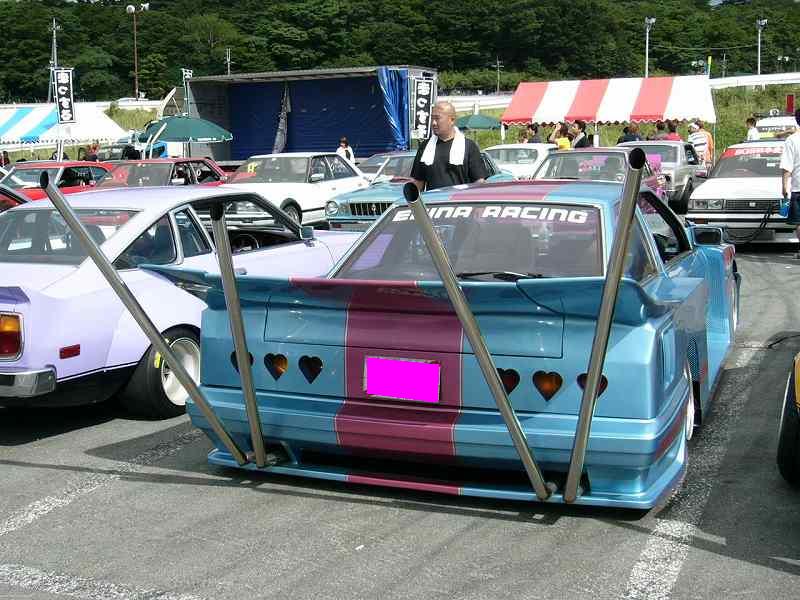 Soarer Z10 with hearts and Valentine's pipes
The victory pipes will be Valentine's pipes today and I don't think I'll have to explain the heart shaped tail lights. 😉
by banpei with
Earlier we posted the ending scene of the Shakotan Boogie movie and now I also found the opening scene on Youtube! So enjoy the first five minutes of this iconic 80s movie:

Note the big height difference between the Soarer and the Mercedes! The roof of the Soarer is sitting almost on the same height as the dashboard of the Mercedes! 😉
by banpei with
Right next to the Team Madonna Gloria Y30 this sharknosed Toyota Soarer Z20 by Team BYD has been parked.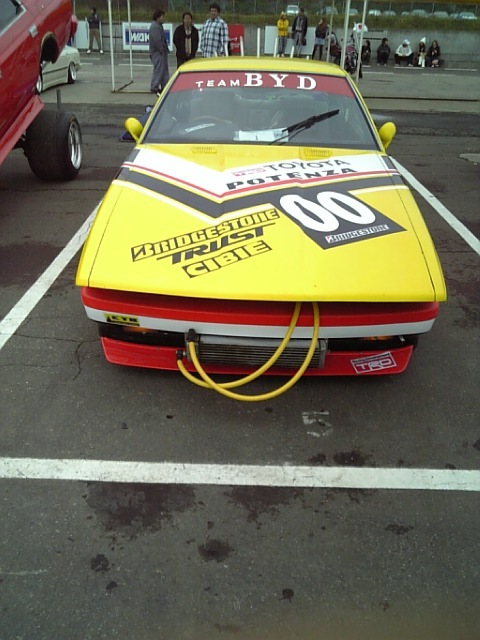 Hot or not: Team BYD Soarer
Now the big question is, is this Soarer also your dreamcar? Hot or not?
by banpei with

Back when I was still doing ramps with my skateboard I would have been incredibly anxious to do a Pop Shove-it on this wing! The only challenge would be to actually get on the ramp without hitting any of the other FRP bodyparts! 😛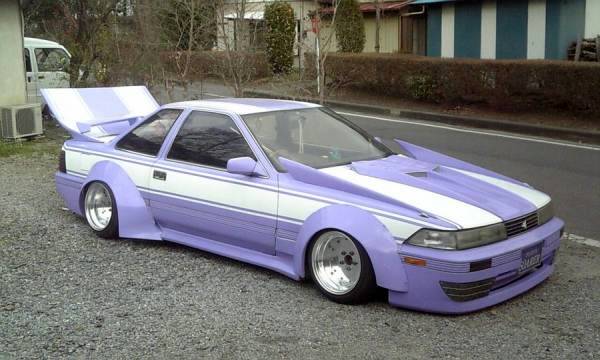 Hot or not: Exhibition wing
I must say the wing is a great addition to the Soarer! It kind of follows the lines of both the bodywork and the fender extenders.

Hot or not: Exhibition wing
The other wing is for sale on Auction Yahoo and fits on a Soarer MZ10, any GX71 and a 130Z. Somehow I can image the first two, but how could this fit the Nissan 280ZX??
Now what do you thing? Are those wings hot or not?
by banpei with
Maybe not the most radical one to see, but this Olio Fiat branded Soarer GZ10 certainly has some great cues: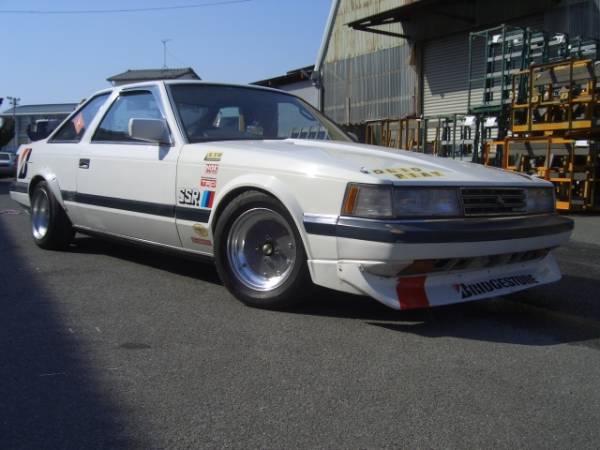 Olio Fiat Soarer GZ10
Nice lip, SSR Mk. Is, lots of stickers…
…and on the trunk a wing, tsurikawa and some aerodynamics: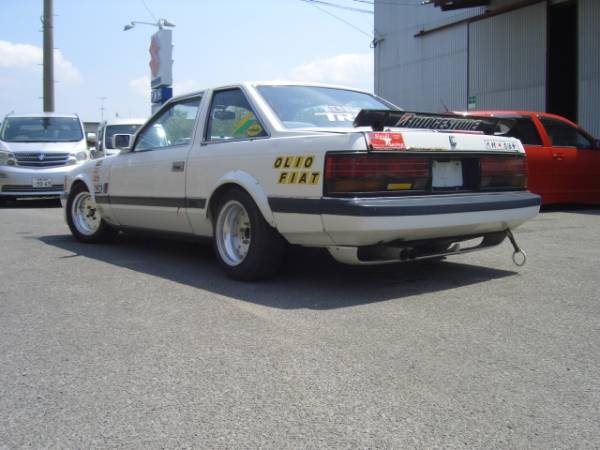 Olio Fiat Soarer GZ10
Now is that HOT or NOT?
by banpei with