A small change to the deep dish and stretched concepts: how low is your ride? In other words: a regular that features shakotan cars.
In this kick-off a Toyota Crown MS80 lowered so much that these two guys go down on their knees to check it out: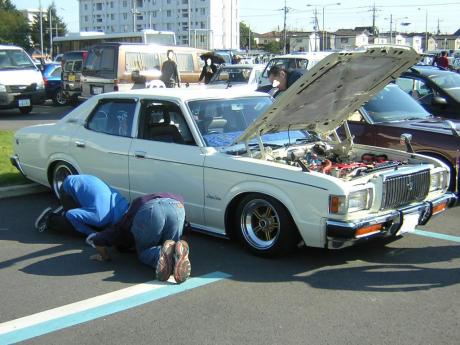 How low is your ride?
Note that the Crown is sitting on a pair of five-spoke Techno Shadows. Uber rare!
Found at [RCCT TE27]
by banpei with
You might have seen it already in Yesterdays video, but here it is again: the I'm Hero Crown MS125!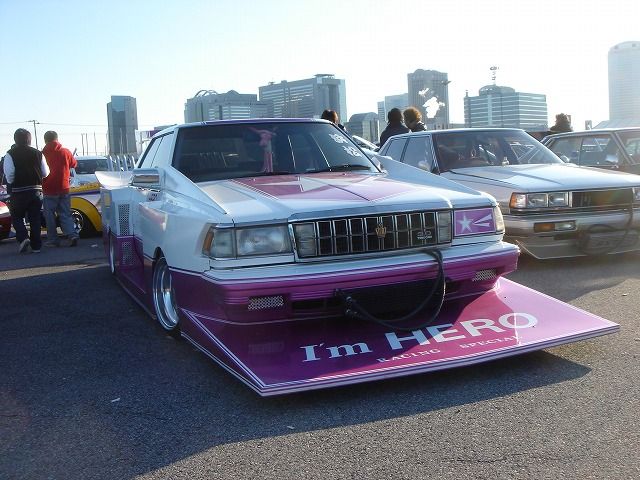 I'm Hero Crown
by banpei with

The Toyota Crown S60 is one of the most beautiful models you can create a zokusha from. Especially if you chop the roof and give it a wicked paint job: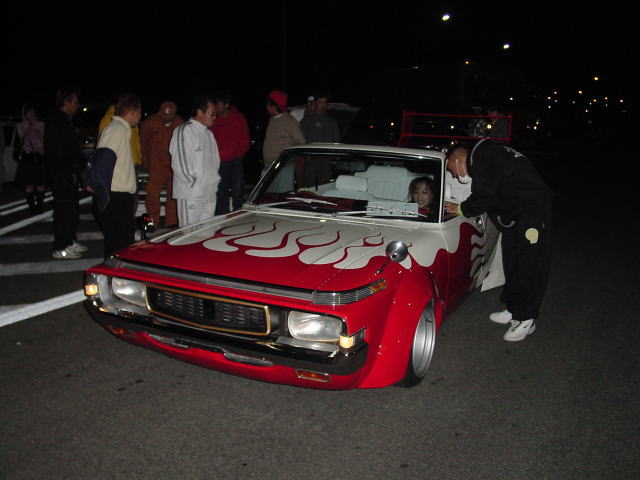 Read and white flamed Crown S60
I'm sure we've posted this red and white Crown before (in a video?) but I can't really find it anymore…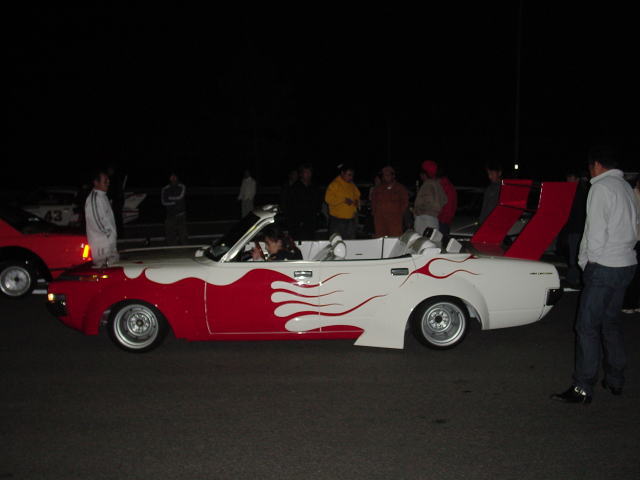 Read and white flamed Crown S60
Here you can see how beautifully made it is! White interior, deep dish steel rims, wide fenders and big wing finishing off its lines!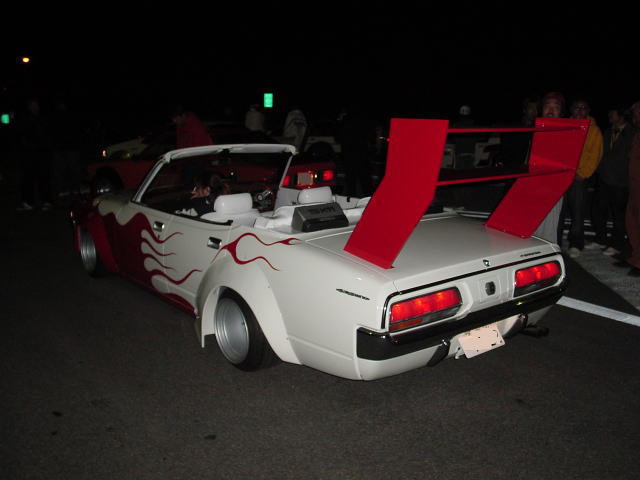 Read and white flamed Crown S60
Just look how deep those steel rims are! Just beautiful!
by banpei with
This time we feature the Toyota Crown and Nissan Cedric by Team Madonna: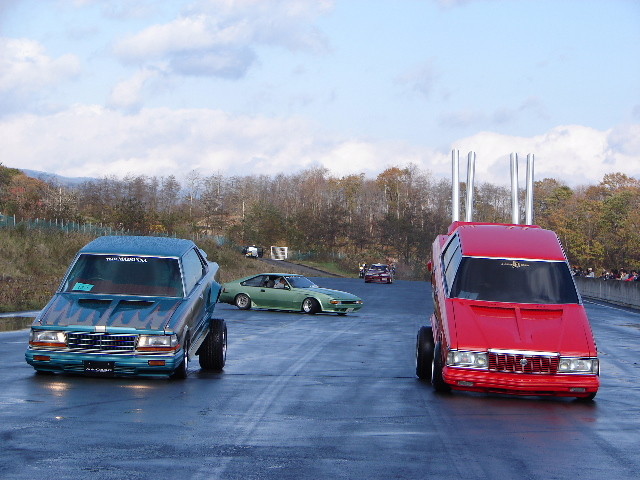 Bosozoku car feature: Team Madonna Crown and Cedric
Team Madonna features five or six cars, but their most amazing cars are the Toyota Crown and Nissan Cedric. Both have been set amazingly high at the rear wheels while the front wheels have been modified with caster to keep the car drivable.
In this picture you can really compare the two cars very well. The Crown is obviously higher on its wheels and has four skyhigh tailpipes! The Cedric is a bit lower but has a more beautiful paintjob and headlight swap.
The Nissan Cedric had an extensive build history before it was in this state. In another car feature we will go into detail on this great car!
by banpei with

This week we have a real oddity: a Toyota Crown MS65 sedan carbio: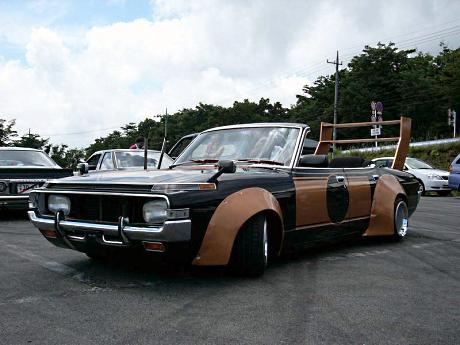 Rare bosozoku car: Toyota Crown MS65 sedan cabrio
I only saw one picture of a bosozoku styled Toyota Crown before, but that was the same car before it became a cabrio: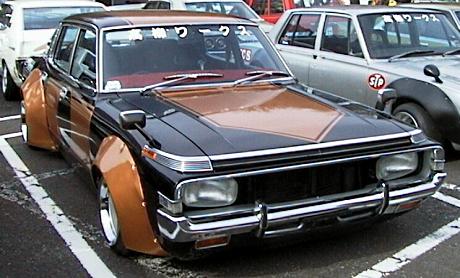 Rare bosozoku car: Toyota Crown MS65 sedan
This is just the same as with the Galant Lambda: the car looks bonkers, as the Brits would call it, and it really makes a beautiful Bosozoku styled car. Als the MS75 hardtop is a good counterpart for the superfluous Ken-Meri Skylines we see too often… However it just doesn't make it as a typical Bosozokus styled car because the car is lacking something: it wasn't really meant for sports and racing!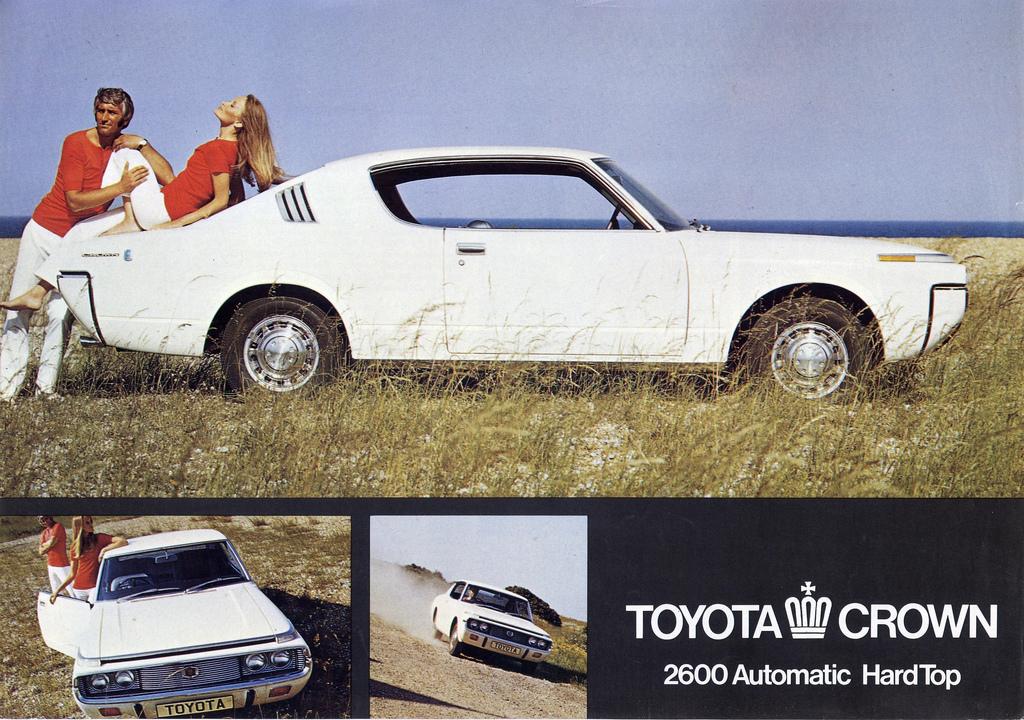 Factory stock Toyota Crown hardtop coupe MS75
The Crown S6/S7 was the fourth generation of the Toyota Crown, however it was the first Crown to be marketed as Crown in Japan: previous generations were called Toyopet.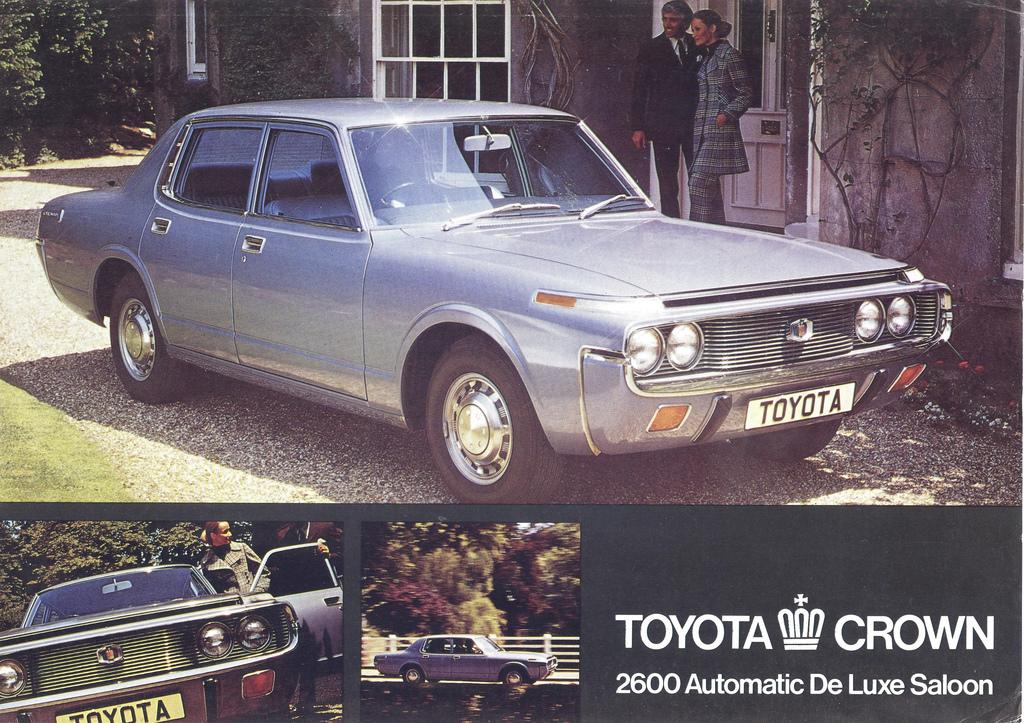 Factory stock Toyota Crown sedan MS65
This new crown featured the new 4M 2600 engine, which was the 2.6 liter version of the M engine. The older 2 liter 1M was also still available.
The Crown was meant as a luxury car and the Hardtop coupe was meant as a "personal luxury car" before that term became a hyped thing in the late 70s.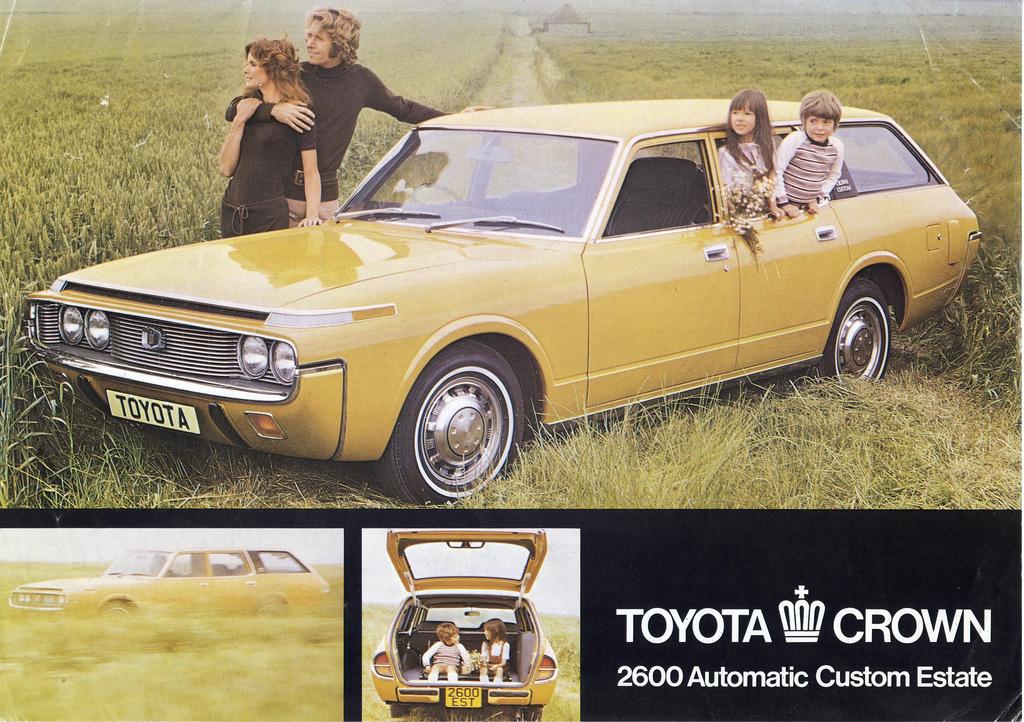 Factory stock Toyota Crown Estate (van) MS63
The Mark II (and later on the Chaser) were meant as the sporty cars between the Corona and the Crown. The Mark II did feature the 4M engines later on so it is understandable why the Crown hardtop coupe never really became a sporty car.
by banpei with