Not only does this zokusha have an inside-out exhaust, it also is a victory exhaust! Twice the fun!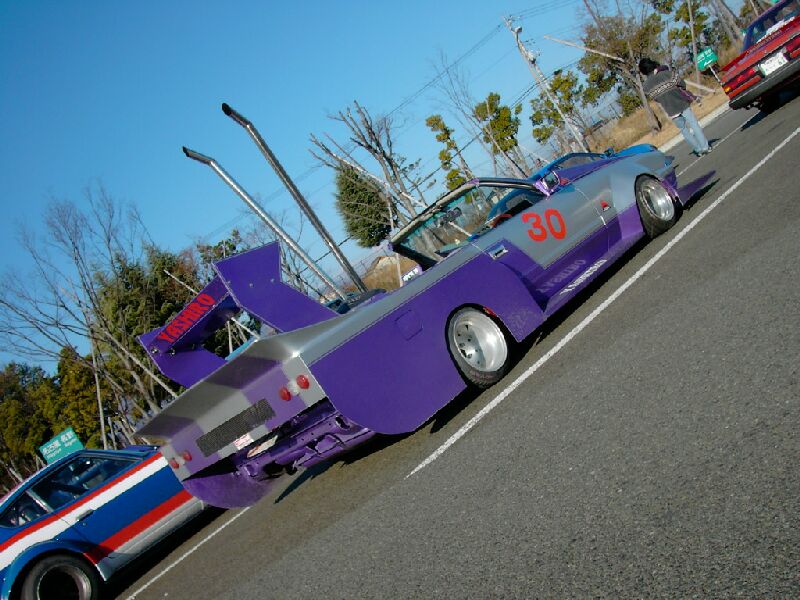 Inside out victory exhaust
It is a bit hard to guess, but seen from the doorhandles it is most probably a Mark II.
by banpei with

Someone testfitted some RS Watanabe 8 spokes for his keitora truck: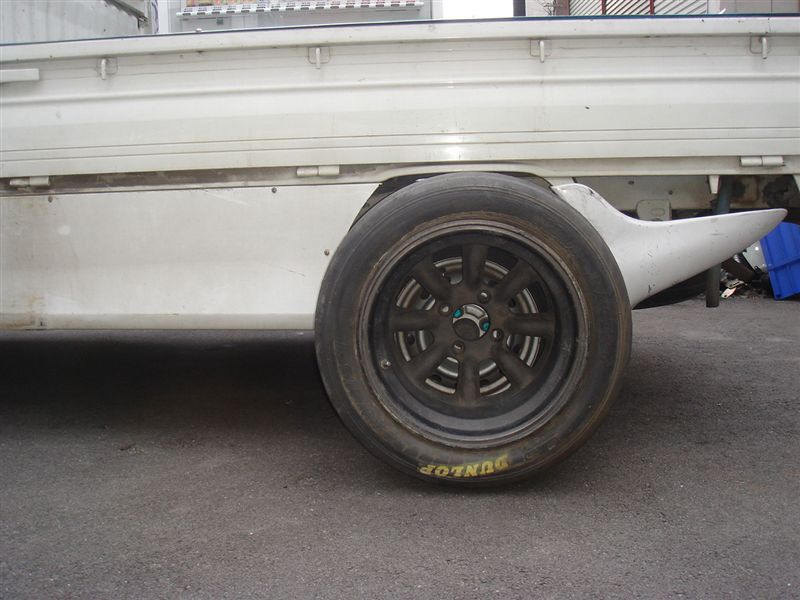 Deep dish 15 inch 11J RS Watanabe 8 spoke
I guess the 15 inch is a bit too large for the truck…
And maybe a bit too wide as well: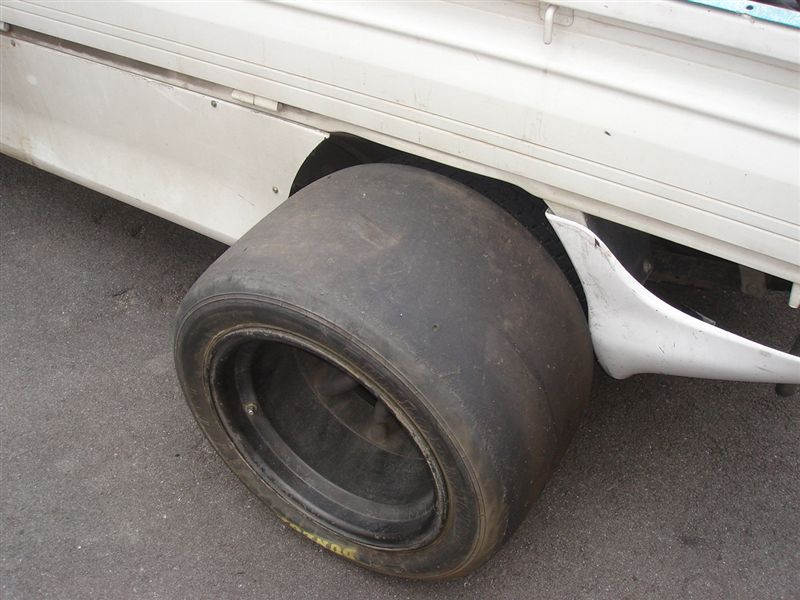 Deep dish 15 inch 11J RS Watanabe 8 spoke
So, those OEM fenders definitely need to be swapped with some wide over fenders! 😉
by banpei with
To keep in the same spirits as the artwork posted yesterday, a butaketsu Nissan Laurel C130:


Bosozoku Style Wallpaper: Pigsbutt Laurel C130
Right-click here to download or set it as your wallpaper!
by banpei with
This picture show the anatomy of what a good zokusha should look like: big lip, racing mirrors, big spoiler at the tail and deep dish 14 inch SSR Mk II rims!



Zokusha anatomy
Can't be more right than this!
by banpei with
Time for a meeting picture compilation by Ultra Heaven:

Team Ultra Heaven has an amazing lineup of cars: a pig-butt C130 Laurel, Yonmeri Skyline C110, MX41 Mark II and a whale Crown MS60!
by banpei with