This is a great video, another meeting prior to another meeting: the Daikoku Futo meeting before going to the Tokyo Auto Salon 2010 meeting! After they meet up at Daikoku Futo they head off to the TAS 2010 parkinglot in the middle of the night.

I love the sunrise part with all the high exhaustpipes pointing in the sky!
by banpei with
The Gloria 330 won with only a small margin difference!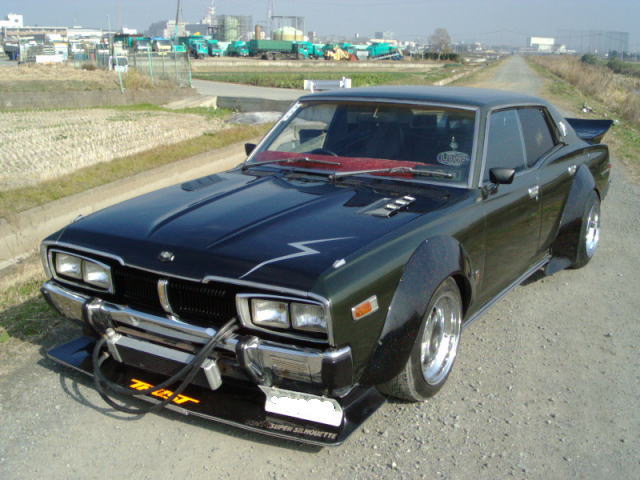 Nissan Gloria C330 #1
Is it really that bad? 😛
The winners of the second round are:
1.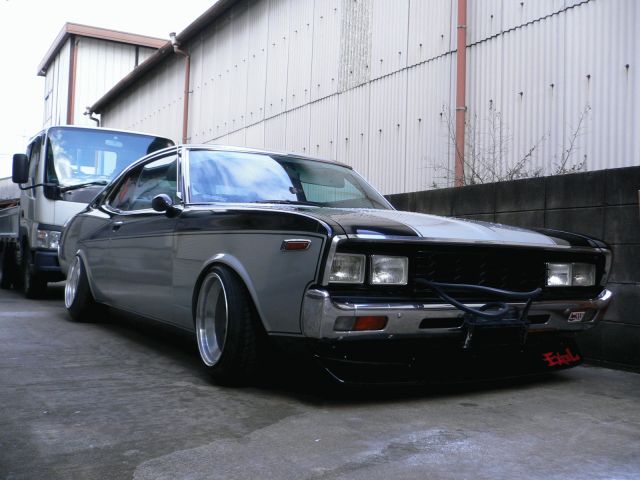 Nissan Laurel C130 #1


2.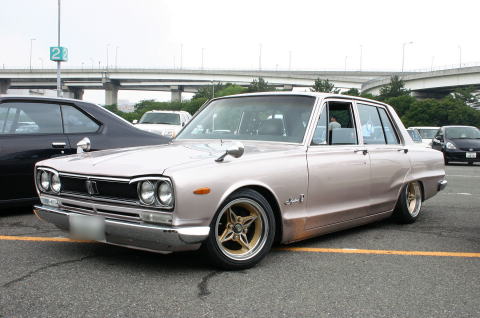 Nissan Skyline C10 #1


3.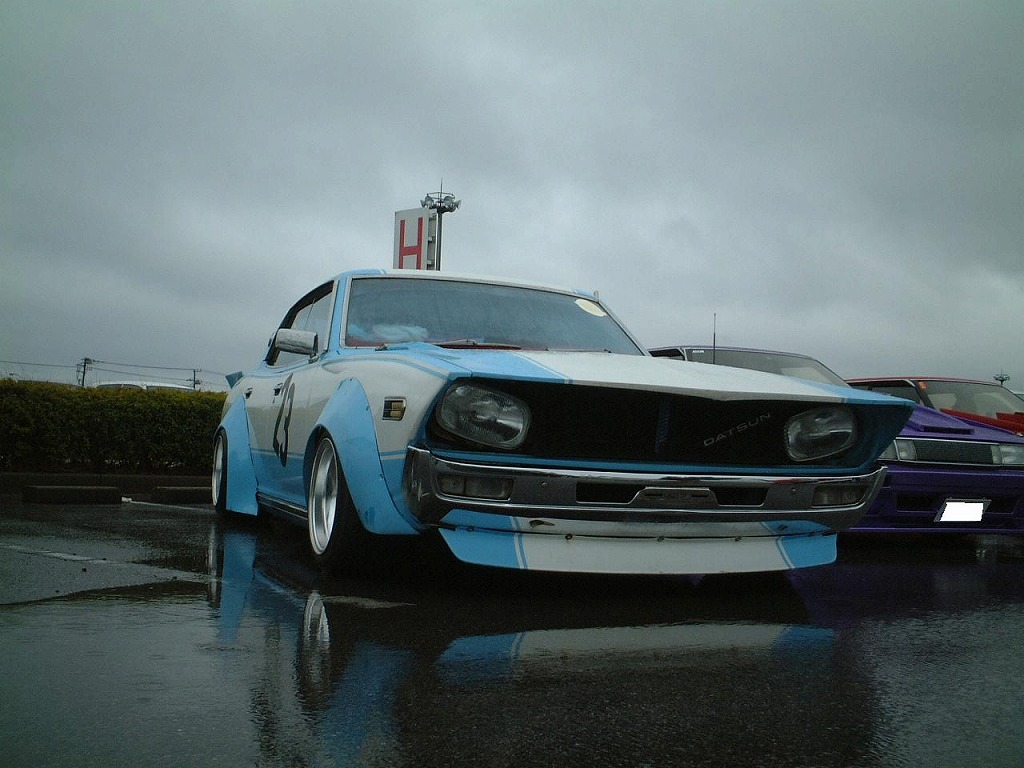 Nissan Cedric K230 #1


4.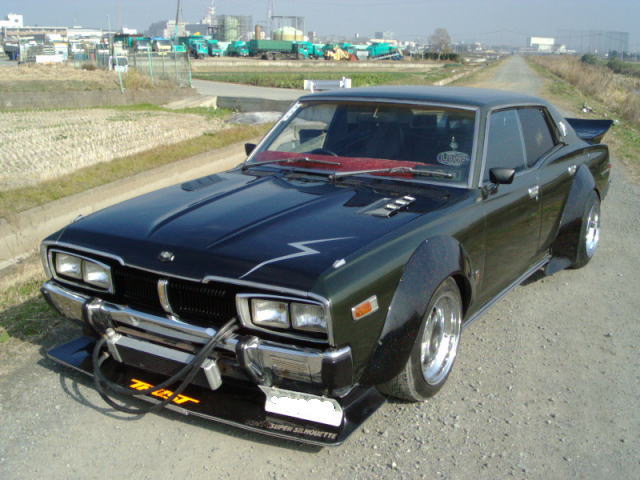 Nissan Gloria C330 #1


This is the end of the second round, so let's move on to the third round!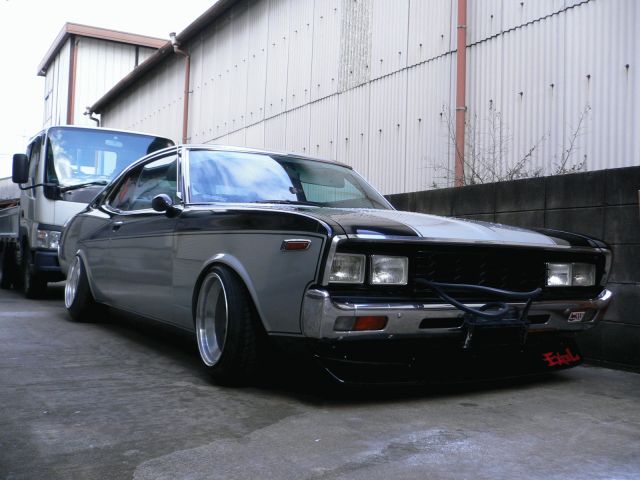 Nissan Laurel C130 #1




Versus
by banpei with
What exhaust is better than a star shaped exhaust?
Two star shaped exhausts of course!!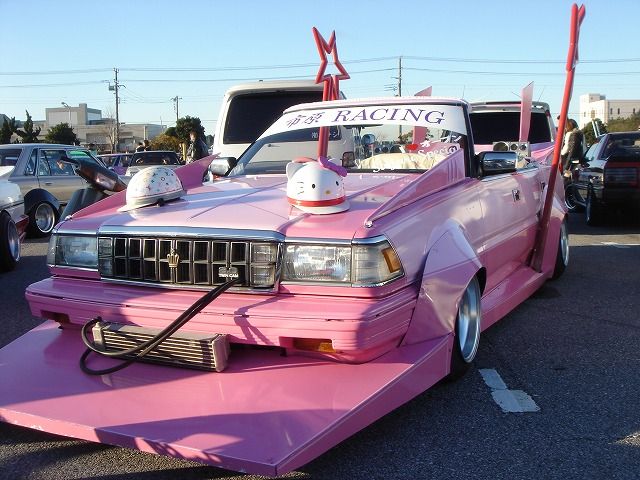 Hello Kitty starring Toyota Crown GS130!
Especially if they are featured on a pink Hello Kitty zokusha!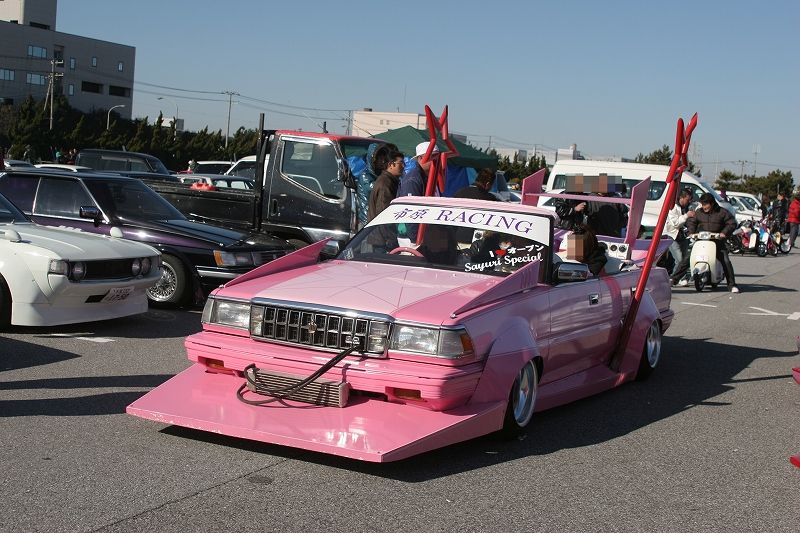 Toyota Crown GS130 with two stars!
Now, this is definitely a zokusha the missus would like!
by banpei with
86ers.org found this fantastic last 10 minute part of the Shakotan Boogie movie:

Amazing the amount of zokushas the movie is featuring!! I see lots of Skylines, Cedrics, Glorias, Bluebirds, Mark IIs, Chasers, Hondas and of course the Toyota Soarer MZ10! Especially the last Mark II MX30 is a beauty!
Spoilers: a shakotan car is not a great car for doing offroad. They also do another way of going sideways with the Soarer. And J-tin preservationists would certainly roll over in their grave when they see what happens to the KPGC10 GT-R! 😀
by banpei with
Something not TAS 2010 related this time, but surely a lot of fun to watch: three times a Nissan Gloria/Cedric Y30 modified in the Team Madonna way!

The first two are known to be made by Team Madonna, but the origin on the third one is unknown.
by banpei with