Bosozoku at New Year Meeting 2009
I came across some Bosozoku style rides at pictures of the New Year Meeting 2009: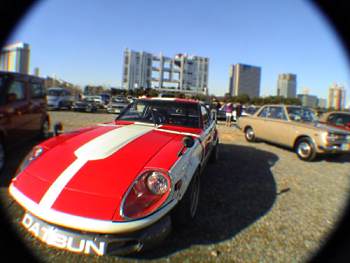 A Nissan (Datsun) 240Z racer
I love these fisheye pictures! They really give a nice touch to the Bosozoku style. Unfortunately this lens is making it all a bit blurred.
Read on for more pics…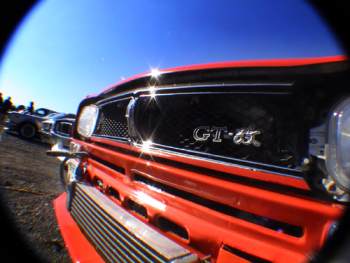 Nissan Skyline C10 GT-something
WTF? On the spot where there should be a R in the GT-R logo we find some Japanese letter. Maybe it says GT-Boso? ;D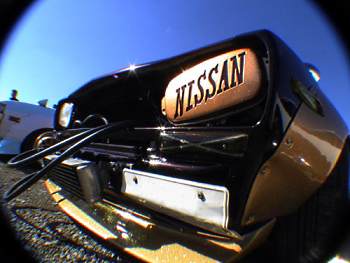 Nice Nissan Skyline C110 Kenmeri
This Skyline Kenmeri features some KPGC10 headlightcovers. Talk about weirdness!
This entry was posted in bosozoku style and tagged bosozoku style, New Year Meeting 2009 by bosozoku with