This exhaust of the week is another fine piece of art: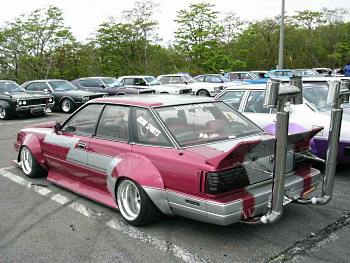 This car probably smokes like a chimney
I have no clue what car this exactly is, but I suspect it is a Nissan Stanza T12. It is a bit hard to tell but the front wheel drive Nissan Bluebird (badged Stanza in Japan) has the same gills at the rear end. Anyone can confirm this?
Already found out:
It is a Nissan Leopard F30 sedan.

by bosozoku with