The exhaust of the week this week features an exhaust before the front bumper!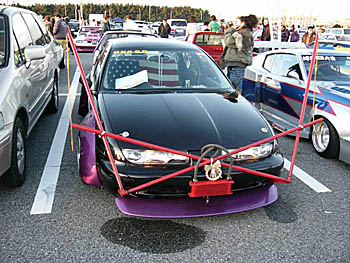 Exhaust of the week: Saturn SL with crossed exhaust pipes
The American car is already an irregular Bosozoku car, so the Saturn must be something from outer space! Remember that Saturn was meant as a GM brand to compete with Japanese vehicles, so apparently it competed very well!
This car has its exhaust before the front bumper! You can see the two pipes coming from under the bumper, splitting up and crossing each other! That's mad!

by bosozoku with