Banpei already told me that the Cressida GX71 was not a Cressida but rather a Cresta. I don't see the difference anyway.
I thought it would be nice to show some more pictures and info about this car since it is my first blog posting.
The Cresta GX71: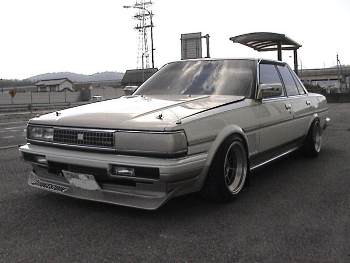 Front view of the Cresta GX71
As you can see it's got a nice lip, some bonnet security and one blacked out headlight. I wonder how this blacked out headlight can be road-legal?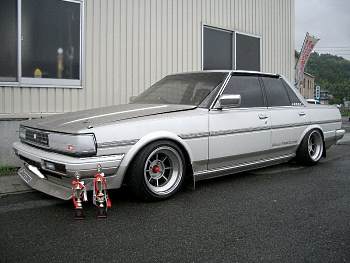 Side view of the Cresta GX71
Apparently it won some prizes, but the site of the owner does not tell me anything about what he won.
Read on for more info…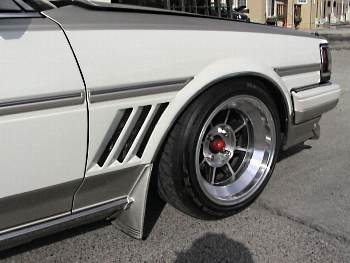 Gills for better breathing?
It's got gills for better breathing, or would it all be show?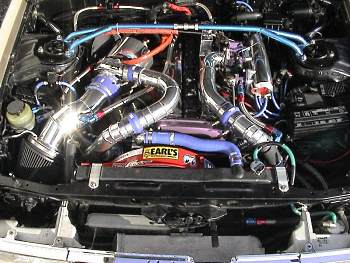 1G-GTE engine inside the GX71
The 1G-GTE engine has been modified. At first I identified the engine as a 1JZ because of the intakes. However the rest of the engine looks very 1G-GTE and the owner claims it is still a 1G-GTE.
More info at the owners website:
gx71world
by bosozoku with