What happens if you combine two iconic cars (Toyota Celica TA22 and the Nissan Fairlady Z) from the seventies? A Celestial Frog!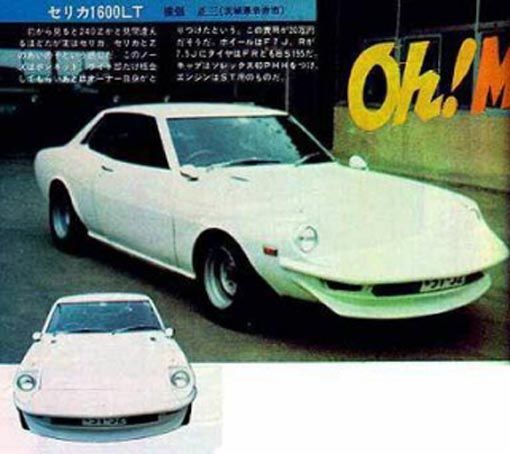 Celica with G-Nose: celestial frog
Personally I do like headlight swaps and/or front swaps from time to time, but this one has clearly gone horribly wrong…
Found at Mattari's blog
by banpei with
Subaru's are hardly used as zokusha's, but this US Impreza surely likes to make an exception: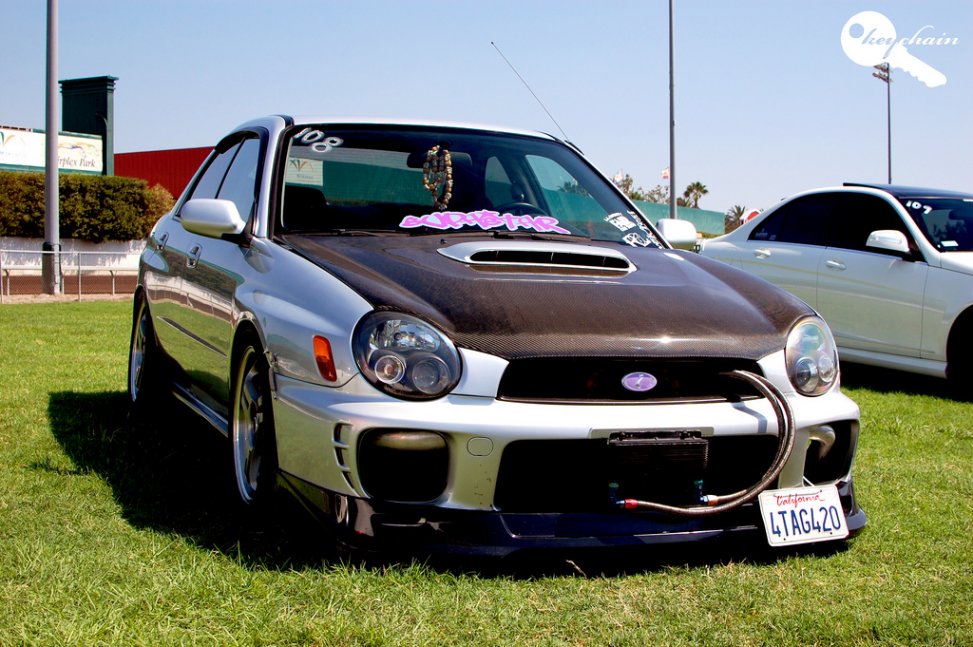 Subaru Impreza with bosozoku style oil cooler
Picture was found at Ekhatch's blog.
by banpei with
Another picture of that great Toyota Chaser MX41 we posted some time ago: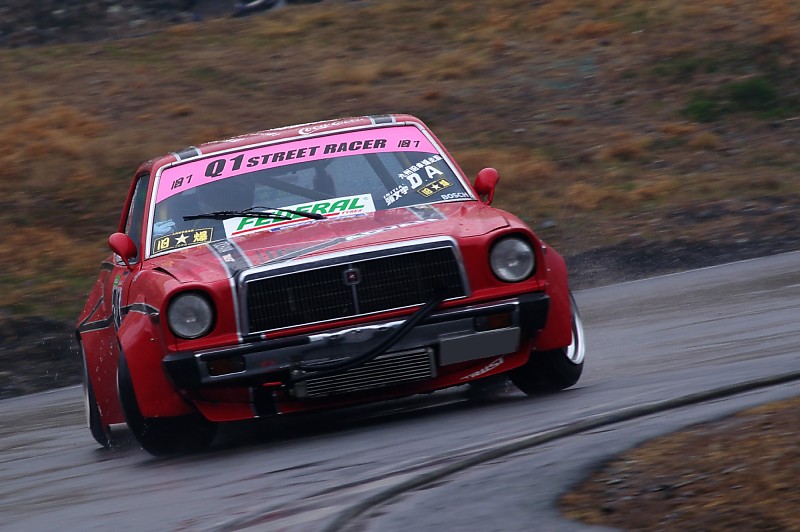 Toyota Chaser MX41 Q1 Street racer
This picture is most probably taken at the in86 drift session we posted before.
Picture through Riverside
by banpei with
I've seen a lot of creativity on zokushas, but this is one of the most creative solutions I've seen so far:


Soarer with wooden chin spoiler?
by banpei with
This weekend Speedhunter Jeroen Willemsen featured an Australian bosozoku styled first generation Toyota Celica:


Bosozoku styled Celica featured on Speedhunters
This Celica is already quite known and I was still thinking about doing a feature of it someday. But why do a feature of this Celica if Speedhunters already did an excellent job on that?
Go check it out at Speedhunters!
by banpei with