This weeks meeting is only a small meeting of two cars: two Nissan Skyline R31s go head to head on a drift course! One of them is sharknosed and the other one is drift style!

by banpei with

It was inevitable: the picture of the week had to be taken on the Tokyo Auto Salon 2011… Actually they are pictures of the week because there were two real sharknoses and both of them were GX61s: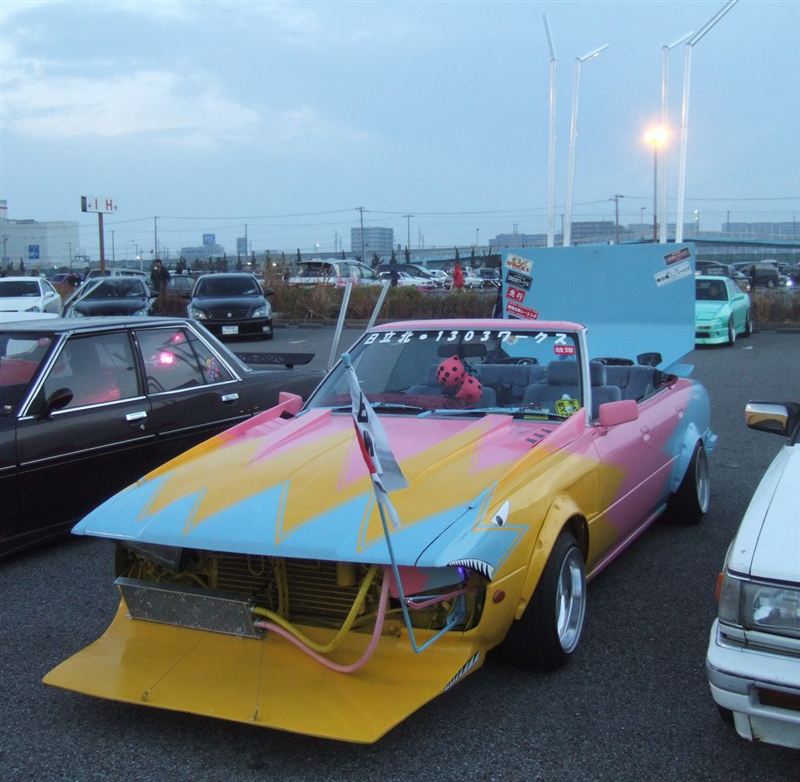 A real sharknose GX61
I must say this first one is quite subtle. 🙂
As long as you can call its rear subtle too: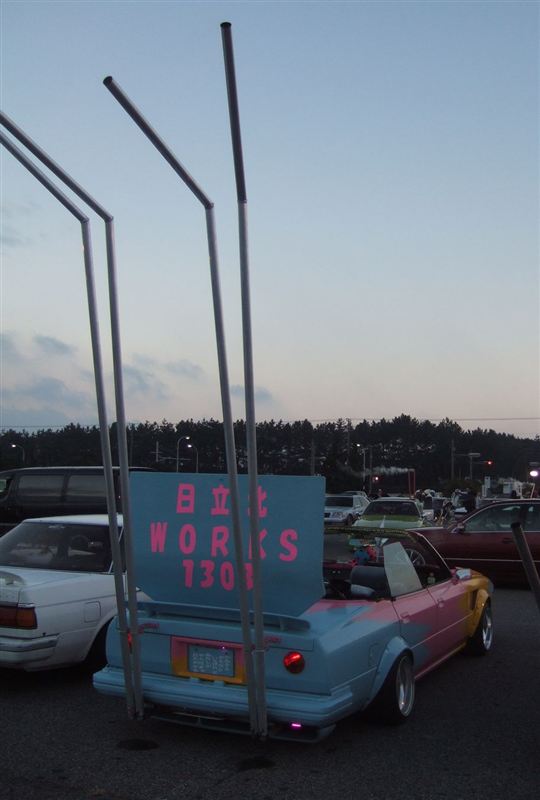 A real sharknose GX61
And the second one may look like a sharknose:


A real sharknose GX61
But its bonnet and fenders were not modified for this, so is it half a real sharknose?
BTW: I've created a Tokyo Auto Salon 2011 gallery where I'll upload most interesting pictures of the meeting.
Found at [??]
by banpei with
Apart from being groundscrapingly low this shakotan Yonmeri Skyline has it all: Techno Shadow rims, Cherry X1-R tail lights, 70s racing mirrors and, of course, a sharknose!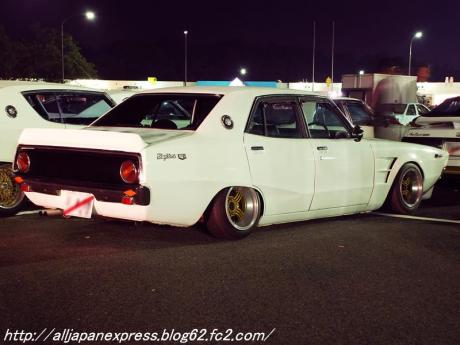 Shakotan Yonmeri Skyline
Found at [AllJapanExpress]
by banpei with

QareeMz sent me some pictures of his sharknosed Toyota Corolla AE70 a few weeks ago. This week he sent me the updated pictures, including a Victory Exhaust!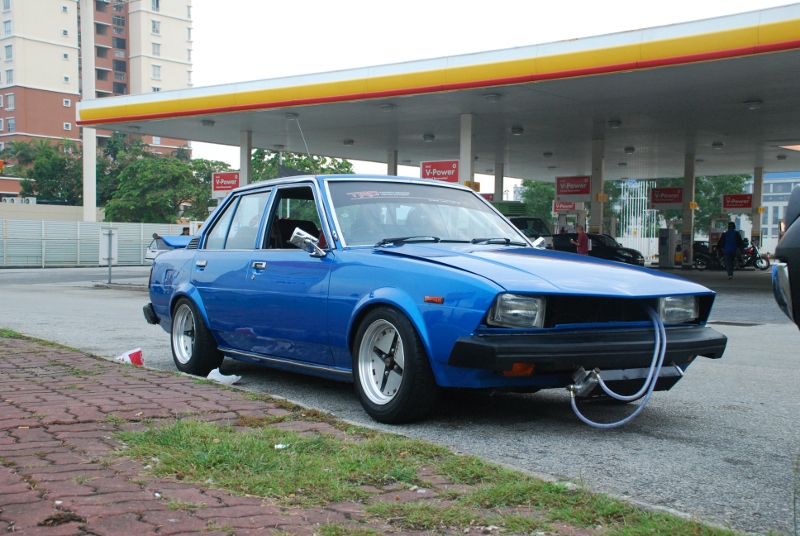 QareeMz sharknose Rolla AE70
In Japan the zokushas are either very large vehicles (Cedrics, Crowns, etc) or very small kei cars. It is great to see a car between those two classes!
The oil-cooler and sharknose give the car a great face: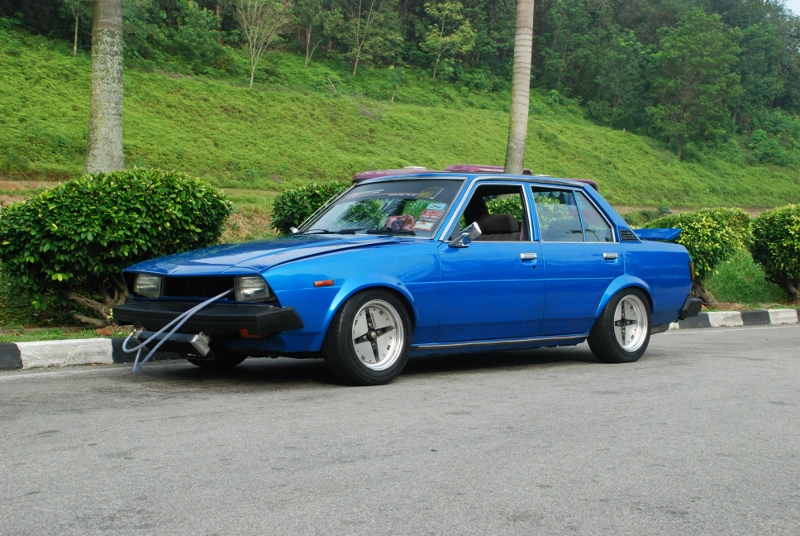 QareeMz sharknose Rolla AE70
And the Hoshino Impuls complement the side!
And the victory exhaust finishes off the rear!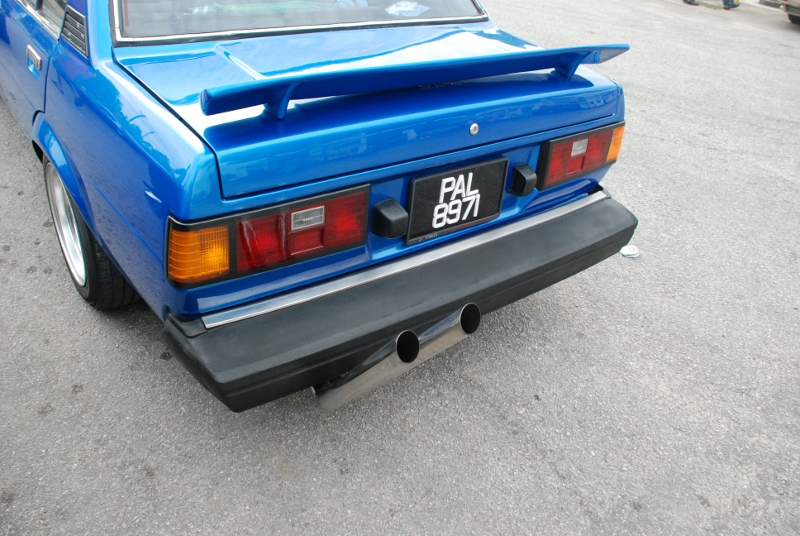 QareeMz sharknose Rolla AE70
QareeMz also wrote he is starting a Malaysian Bosozoku club himself. How cool is that!
by banpei with
This is something you don't spot very often: a sharknosed Nissan Skyline C110 coupe!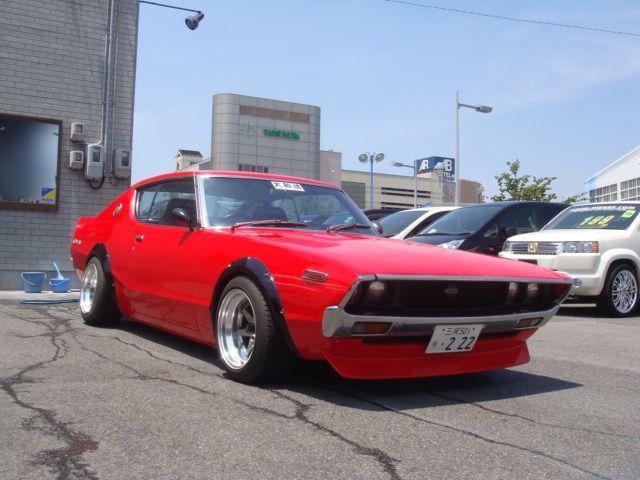 Sharknose Skyline C110
And it is even on a set of deep dished SSR Longchamps!
by banpei with