I do see more and more of these X-1R tail light swaps nowadays so could that mean someone in Japan found a buried treasure chest with unused stock of Cherry X-1R tail lights?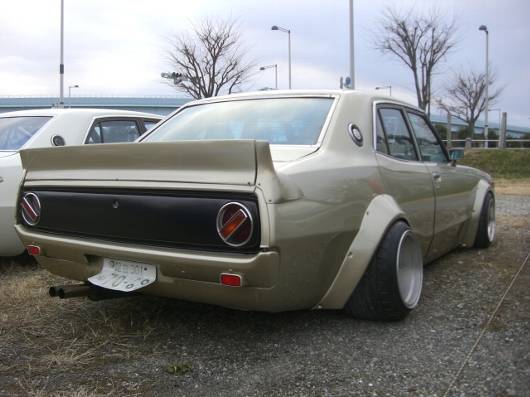 Or could it be that someone is reproducing them?
Also note that the rear door handles have been removed on this Yonmeri Skyline!
by banpei with
Another video by Shakotanbugi taken at the Old Car New Year 2012 meeting in Awaji Island.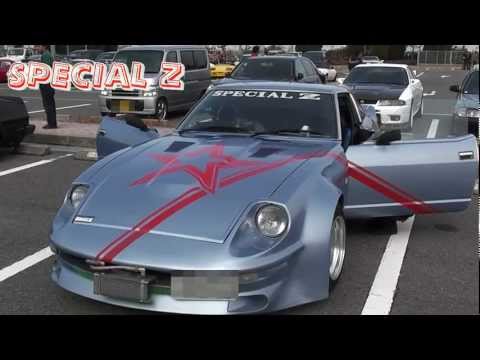 This time he featured a Fairlady Z with extended bubble flares, quad pipe twin exhaust system and a pair of Skyline C210 tail lights. Perfect for the part swaps! (more…)
by banpei with
Sorry for the crappy and small picture, but I wanted to include something more special than the obvious Skyline C110 with a bunch of Cherry X1-R tail lights. I know: it is a beautiful combination, however I would end up in an infinite loop this way. 😉
So here it is: a Yonmeri Skyline C110 with blister fenders, takeyari side-exhaust and, of course, the Gloria (or Cedric) 430 headlights!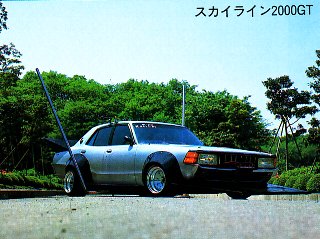 If done a bit more professional I think it would actually work out well. 😉
So next time it will be a Gloria/Cedric 430 with some sort of part swap.
Found at midget_tmk
by banpei with
After last times Skyline Japan with Cherry X1-R tail lights I thought I had found the toughest job: find a Cherry (preferably an X1-R) with some swapped part on it. In the end it turned out to be a piece of cake: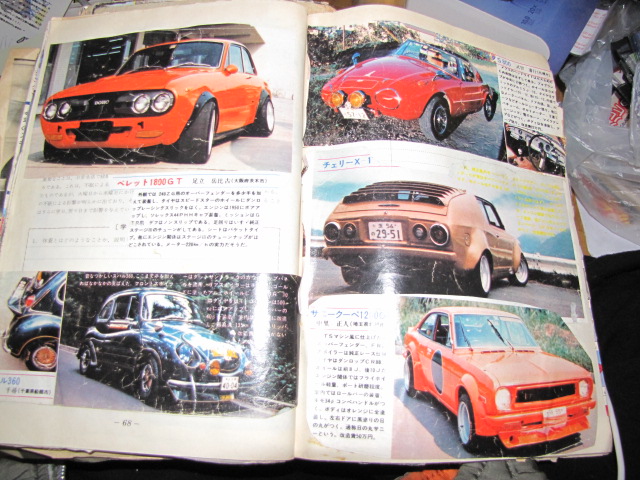 Indeed, the reverse of the common Cherry X1-R swap: a Cherry X1-R with Skyline C110 tail lights!
Looks like Ken and Mary made themselves a little baby. 😉
Cherry X1-R found at fukuyankinta
by banpei with
I finally found a Cedric 330 with some swapped parts! This 330 has a set of Yonmeri Skyline C110 (or C111) tail lights mounted within a nicely fitting (almost C210 like) silver-grey panel.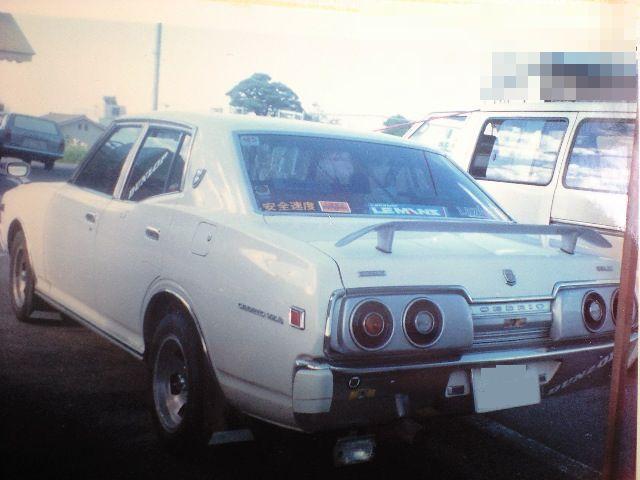 The typically 80s spoiler is also a very nice touch!
Up front more work has been done, a pigsbutt Laurel C130 grille and some Celica A40 headlights have been swapped: (more…)
by banpei with