Enjoy this video of the Okinawa kaido racers!

The Skyline C110 hooning with a burnout is the cherry on top of the cake!
by banpei with
These two videos were taken at the Old Car Festival in Yokote and they show a good deal of kaido racers.
Part one:

and part two: (more…)
by banpei with
Back in 1990 when the big black VHS tape was still the distribution channel for (car) video magazines it was Daijiro Inanda who created Video Option and Iwahashi Kenitirou Kamikaze Road. Of course most of these tapes were later on either overwritten with some soap series or thrown away in the garbage.
Lucky for us there are some people who actually take the effort and digitize these old tapes and put them on Youtube. Enjoy 13 minutes of 1990 kaido racer madness!

Funny to see that Team Madonna was making similar insane creations back then as they are currently still doing!
My personal favorite was the Mercedes cabrio replica (done with a Mark II Super Lucent GX61). Which one is yours?
by banpei with
The photo for this weeks wallpaper was taken almost twenty years ago but the timeless setting reveals it could have been yesterday as well.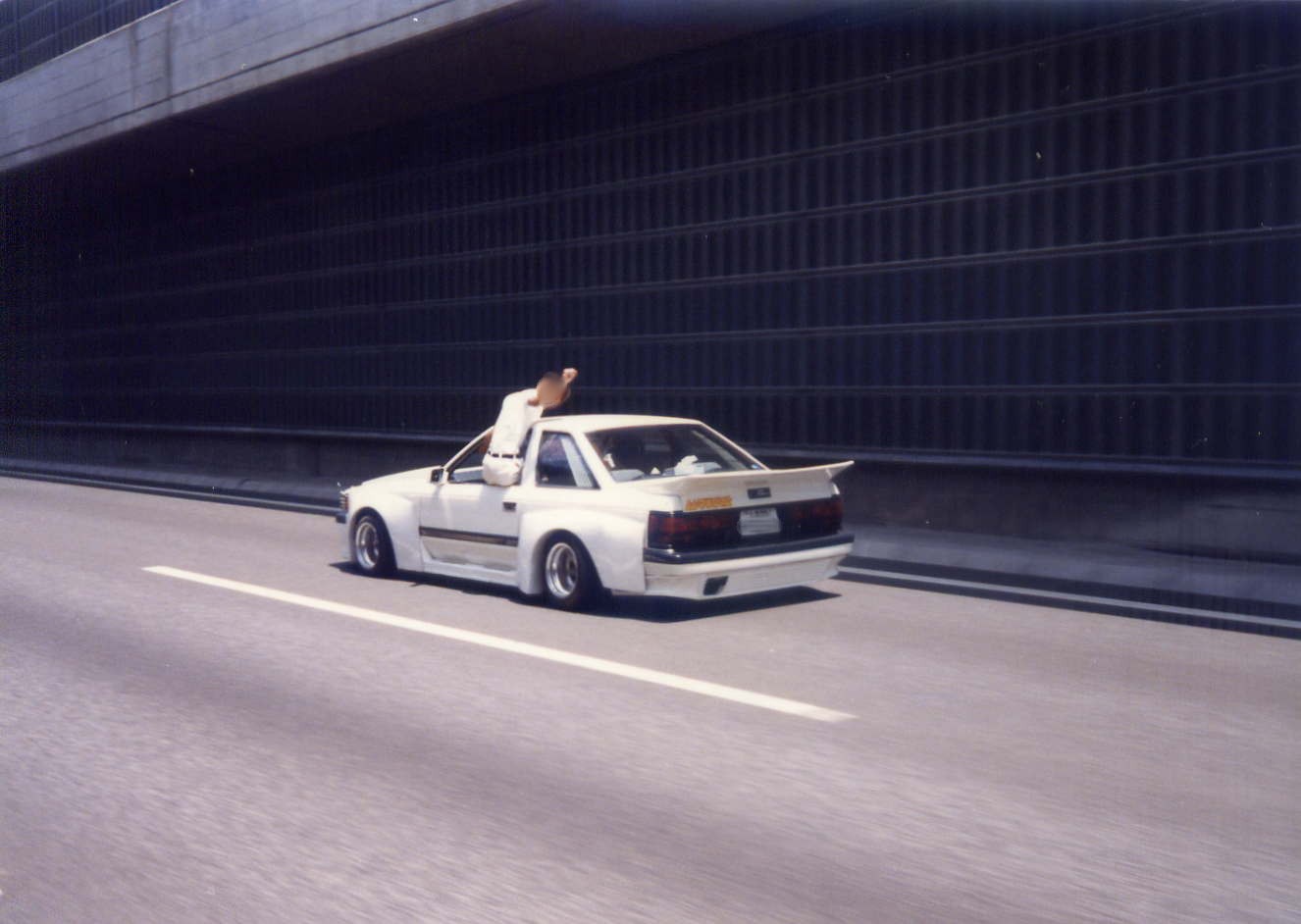 Highway racing Soarer
Right-click here to download or set it as your wallpaper!
Found at y_0*8**8
by banpei with

Not only drawings and paintings count as artwork: how about this paper craft Levin kaido racer?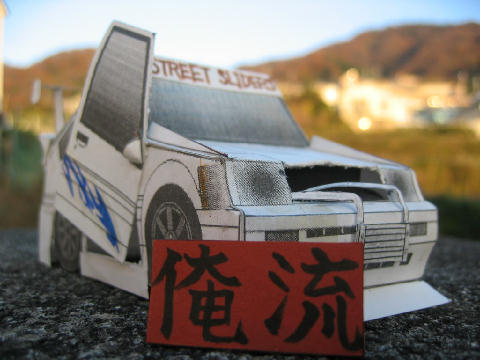 Paper craft Levin kaido racer
Complete with paper oil cooler and oil lines!
And at the rear a set of bamboo spears (takeyari):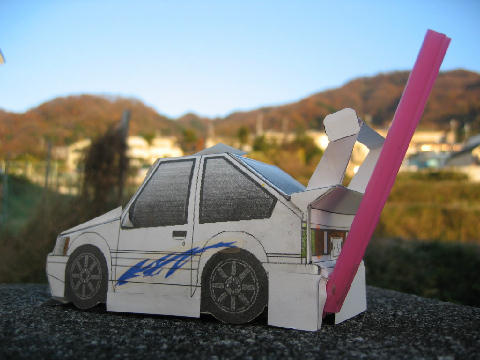 Paper craft Levin kaido racer
I'm really impressed what you can do with a simple piece of paper, scissors and some glue.
Found at [shinchan7_ss]
by banpei with