Take4Mickey treated us with an old meeting video from 1993 in Nabeta. Now only which Nabeta did he refer to?

I've fallen for the tail-light-less Skyline C10: somehow it looks so right! I only wonder how legal it would actually be…
And also note the hoodfins on the Soarer around 2:30: they are so big they look like they came from the batmobile! And after that it gets more crazy then you would expect!
Direct link to the video: ??'??
by banpei with
Last Thursday I was reading one of the RC car features on Speedhunters. This feature was about a roofchopped Toyota Soarer by Tijs Lochbaum crafted with the most tiny details. It reminded me of another RC car that was sent in by one of my readers: a roofchopped Mark II GX71 with the same level of details as the Soarer. Could it be???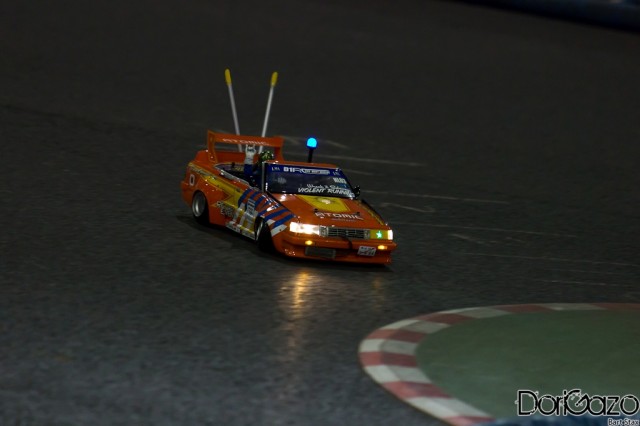 Yes indeed: almost two months ago the very same Tijs approached me with the picture above and just look at all those tiny details!
At a glance you immediately spot the oil cooler, blistered fenders, hood fins, victory exhaust pipes, JDM license plate, headlight covers and the bosozoku driver inside!
The Mark II was built for the WK RC drifing match held at the end of August and it became second in the best of show competition. (more…)
by banpei with
Just like the beheaded C110 this C210 is nowadays a quite rare car and people are willing to spend mad money on it…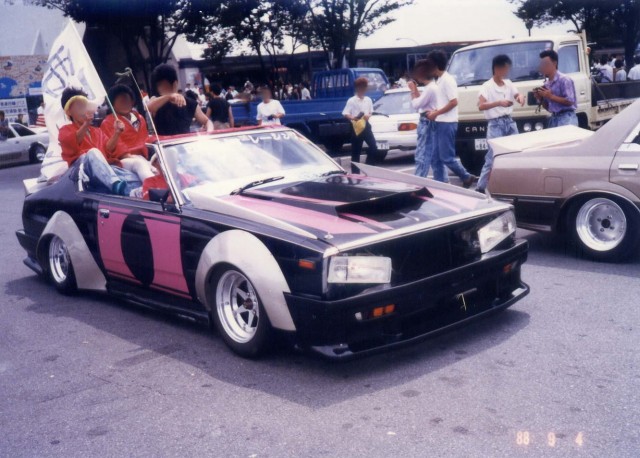 Back in 1989 it was just as common as your average Mazda 6 nowadays. At least they look like they are having fun and that's all that matters I guess. 😉
Found at y_0*8**8
by banpei with
I guess this week it will be a tough one!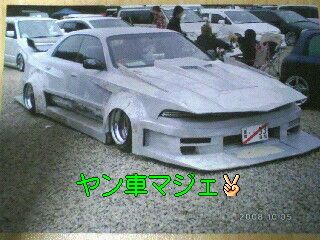 Guess the Kaido Racer entry #5


So an additional picture of its rear end: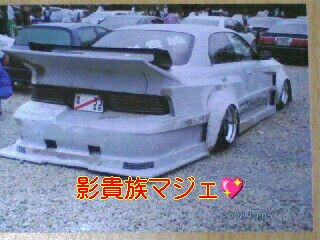 Guess the Kaido Racer entry #5


So what is hiding under all those fender flares, hood fins and (ducktail)spoilers?
*** Solution! Jin guessed it right: it is indeed a Crown Majesta UZS140!
by banpei with

About four years ago my whole bosozoku craze started with this Soarer GZ20: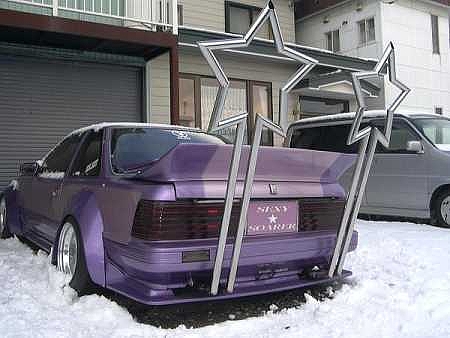 Soarer GZ20 with double star shaped exhausts
I found it on Auctions Yahoo and thought it was the maddest thing I've ever seen!
Unfortunately the auction expired and I didn't save the picture nor description and I didn't think much of it later on. Until I found a copy of the pictures on an Yahoo Auction watch!
The great thing is that the Auction Watch kept the conversation records with the owner. Apparently the auction was repeatedly reported as "violation with the terms" because the car was considered illegal by law.
Also at the front this Soarer looks just as great: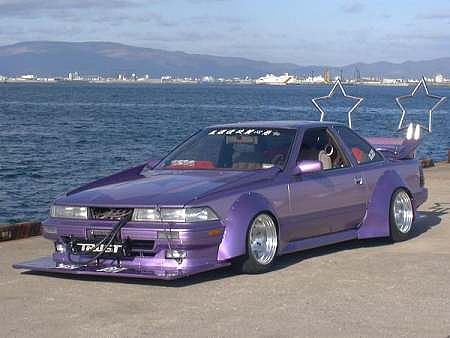 Soarer GZ20 with double star shaped exhausts
Oil cooler: check, long lip: check, extended fenders: check, hood fins: check, deep dish SSR Mk 1: check!
The interior is a bit weird though: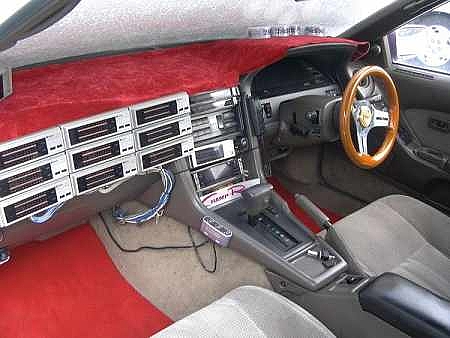 Soarer GZ20 with double star shaped exhausts
WTF are all those things on the dash?
Found at [Yahoo Auction Watch]
by banpei with