Time for some relaxation with the HeroesGS band:

HeroesGS is a band from the Kansai area and they are well reknowned for their hits Johnny be goody, Highschool Rock 'n Roll and Yokosuka Baby
How about some newer song called Rock 'n Roll Chopsticks?

Is that small boy the son of the singer?
And their big hit High School Rock 'n Roll:

You can find all their performances at their Youtube channel or Myspace page: [HeroesGS @ Youtube] / [HeroesGS @ Myspace]
by banpei with
Some time ago I received a message from Tim that Sliproad Junkies (his site) now sells bosozoku styled shirts with the Jokers logo. This is how great they look: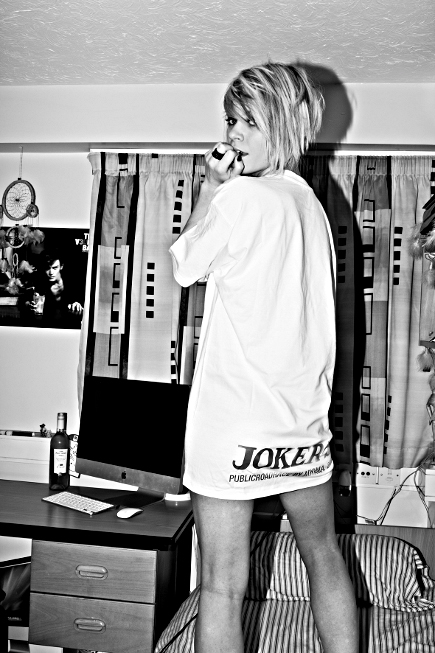 Bosozoku Jokers shirt at Sliproad Junkies
So if you are still in need of a last minute Christmas present, head over to Sliproad Junkies!
You can, of course, also buy them for yourselves… 😉
by banpei with
These members of the LawBreak Family are posing somewhere in the 80s with their roofchopped Nissan Skyline Japan C210: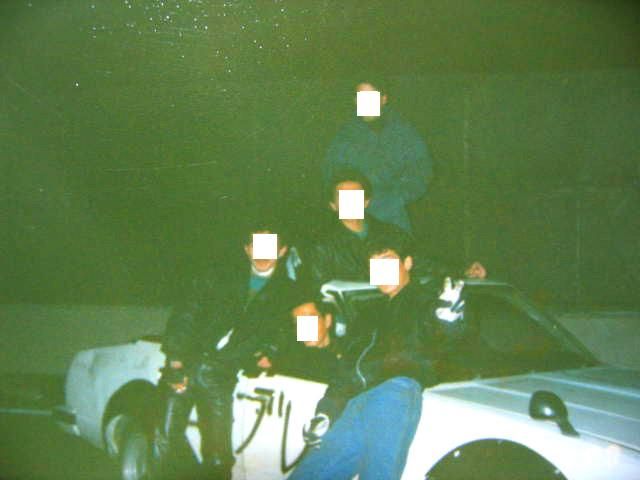 Pose with your roofchopped Skyline Japan
Some people may think it is a shame to do such a thing to a Skyline Japan, but this is way back in the 80s when these cars were considered as outdated and still flogging the streets like R34s do nowadays…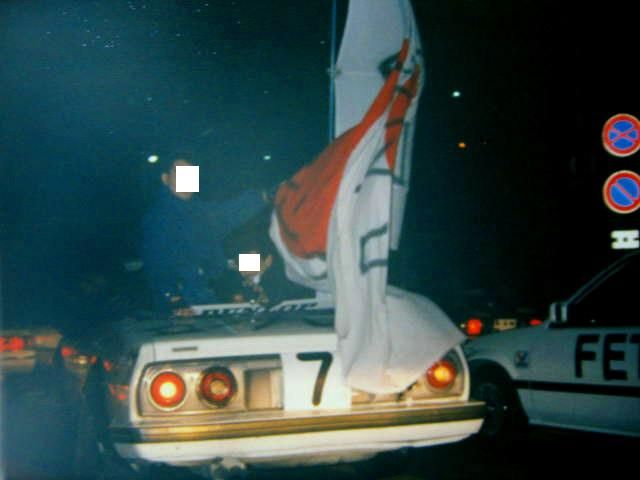 Pose with your roofchopped Skyline Japan
Found at LawBreak Family
by banpei with

Now this picture really fooled me at first: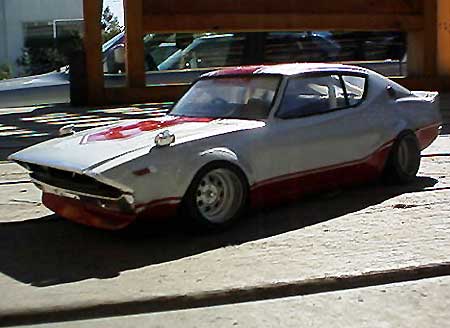 Almost real: sharknose C110 scale model
I thought it was the real deal: such a beautiful sharknose Skyline C110. It must have been the low res phonecam picture that hided the fact that it is a scale model. Too bad the big cars behind it gave it away.
From the real the car looks even better with the chromed bumper: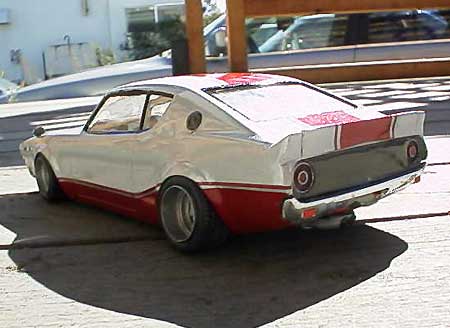 Almost real: sharknose C110 scale model
Also the single round taillight is very much in line with the rest of the car.
If you want to see some more of the amazing skills of this guy, go here:
Nissan Bluebird 910 + 2 Nissan Skyline C110s
And less fooling photographed:
Honda ???????
Nissan Bluebird 910 zokusha
by banpei with
Found an auction with fourteen (!) back issues of Champ Road for only 300 yen on Auctions Yahoo: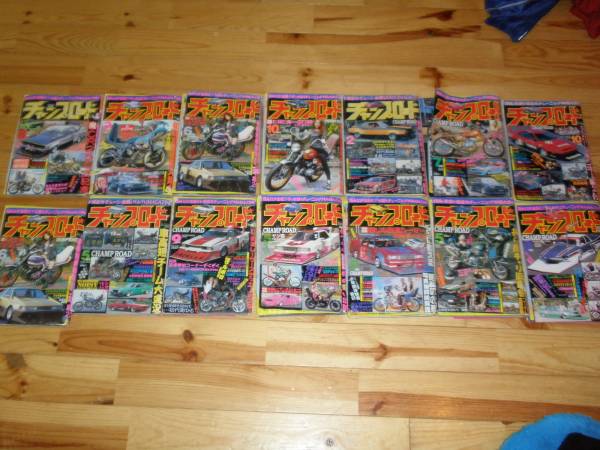 Fourteen issues of Champ Road magazine
For me that's definitely more than half a year worth of reading! 😉
You can find the auction here:
Fourteen issues of Champ Road magazine
by banpei with