This Tekamen (???), aka Ironmask, by Gifu Works is a really beautiful example of a Grachan zokusha: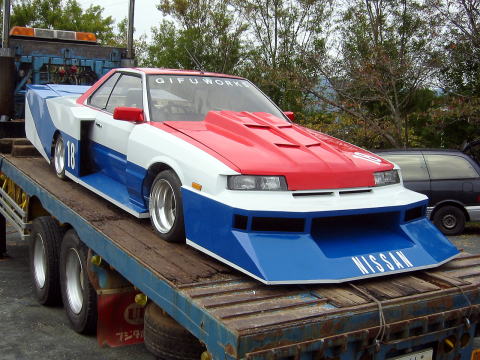 Gifu Works Tekamen Skyline R30
Truely a work of art! 🙂
by banpei with

I saw these amazing 14 inch 12J steel rims on Auctions Yahoo: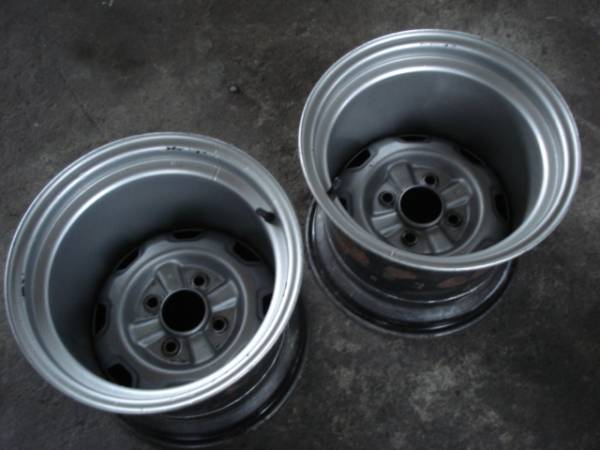 Deep dish 14 inch 12J steel rims
Just look at how deep that is! What would the offset of these rims? ET 100?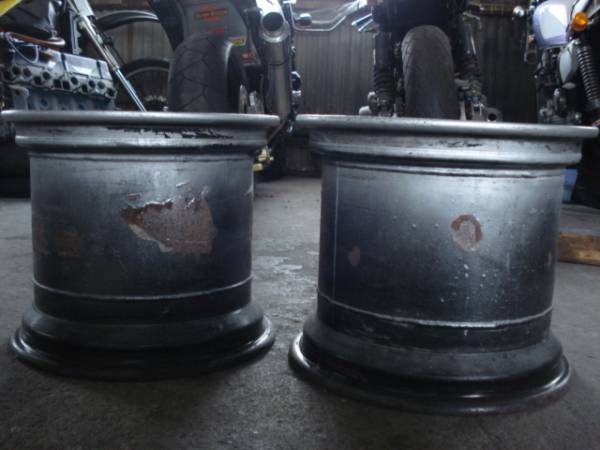 Deep dish 14 inch 12J steel rims
As you can see they used something like 5J wide steelies as a basis and widened it by adding another steel band in between.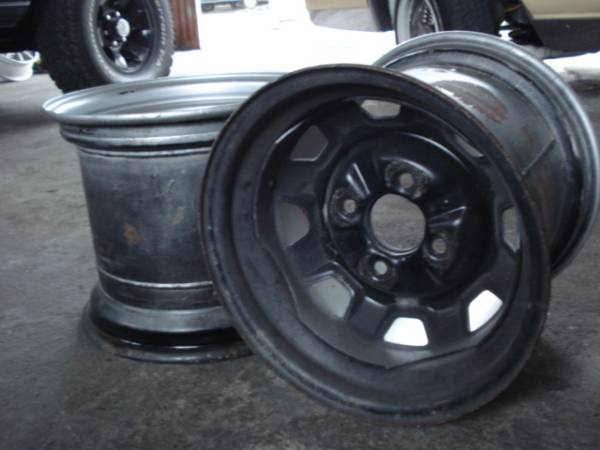 Deep dish 14 inch 12J steel rims
Even if it looks wicked it is not exactly the safest way to have wide steel rims: the center of the original wheel may not be strong enough to carry the load of the extreme wide lip. Making the lip wider makes it a big lever of 7 or 8 inch. Imagine the stress this will create on your wheelnuts! 😀
You can find the auction here:
14 inch 12J Steel rims @ Auctions Yahoo.
by banpei with

Dear Algernon was a single by Kyosuke Himuro in the late 80s featuring a clip of him driving around in a Porsche 718 race car and showing his love for this machine. I can understand why BOUKENYAROO chose this song for the video of his (old) Mark II Grande GX61. 😉
by banpei with
This video illustrates how much footage is available of meetings:

If you are a regular and saw this TAS 2010 video by Hattoriworks three weeks ago, you would notice the same highway run (to TAS 2010) and notice the shift in lanes:

Yes indeed: the first video was taken from the red Cosmo AP! 😉
by banpei with
The Cedric didn't even stand a chance against that C10! So this is it: the final between the Laurel and the Skyline!
versus
by banpei with