Random: bosozoku styled Toyota Cressida MX73
Mike Garrett of Speedhunters posted this picture of a bosozoku styled Cressida last monday: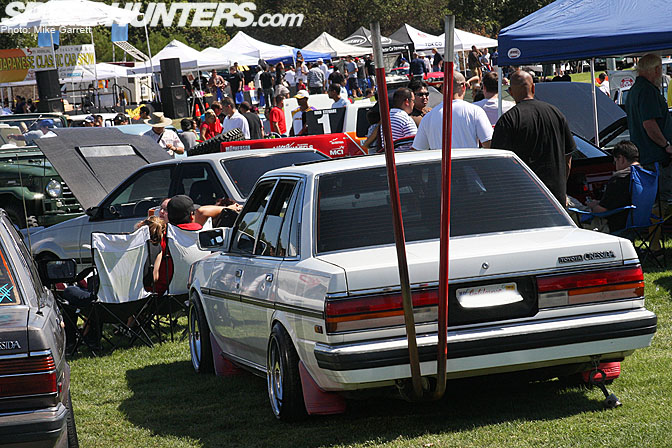 USDM bosozoku styled Toyota Cressida MX73
The Cressida was at the Japanese Classic Car Show '09 held at Hidden Valley Park in Irvine. What Mike liked about the Cressida wasn't the huge exhaust (takeyari) but the folded licenseplate which is completely right according to the bosozoku style!
What Mike missed were some other key elements: the piston tsurikawa scraping over the ground (hanging from the towhook), the deep dish rims and the two other zokusha Cressidas next to this one! Lucky enough Japanese Nostalgic Car blog had a picture of the three cars together: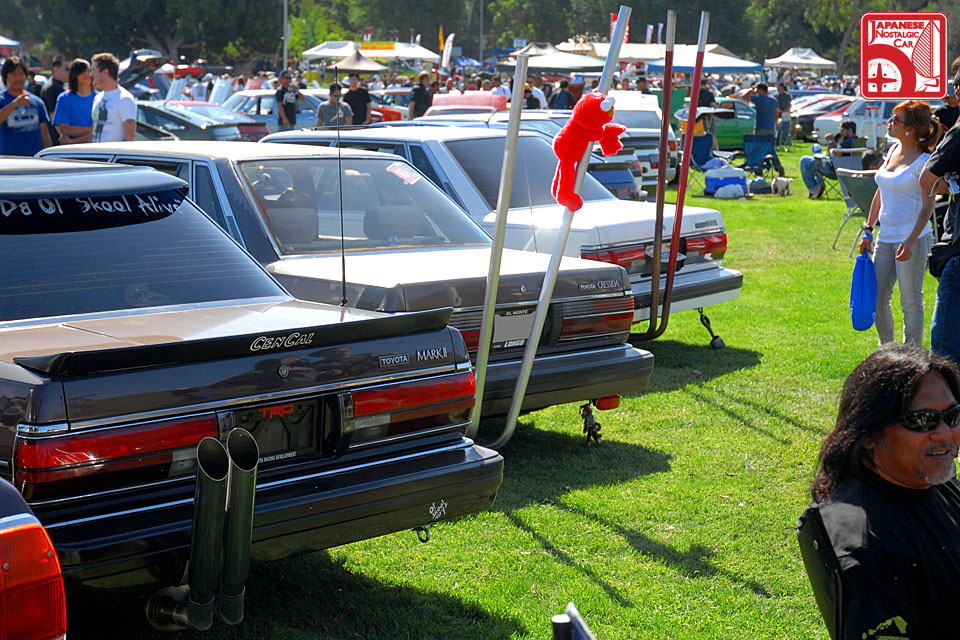 Three bosozoku styled Toyota Cressidas
JNC blog has some more pictures of the three Cressidas here.
Too bad there isn't a picture of the front of the cars to see if they also has got an oilcooler mounted below the bumpers! 😉

This entry was posted in random picture and tagged cressida mx73, random picture, takeyari, toyota cressida, Tsurikawa by banpei with