Or should that rather be ringu starru?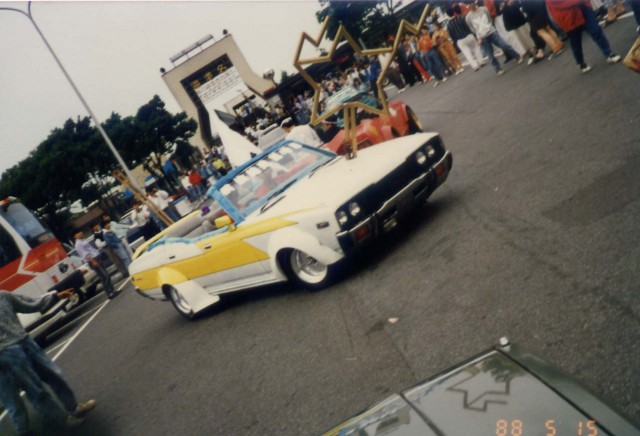 Apart from that this Nissan Gloria 330 has nicely flared fenders, SSR Mk Is, velours window frame and even a double piped takeyari at the rear!
Found at y_0*8**8
by banpei with
What more can you wish for than a beautiful two tone Cresta Super Lucent GX71?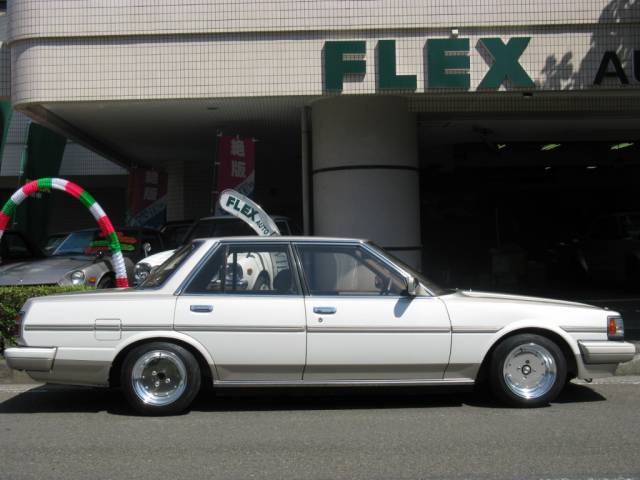 A set of deep dished SSR Mk1s to fit with it of course!
Judging from this angle I'd say they are 15 inch and 9J wide: (more…)
by banpei with
Sometimes I wonder how people can part from their pride and joy after they put so much effort in it. This 1979 Carina RA45 kaido racer with Red Bull liverage is no exception to that: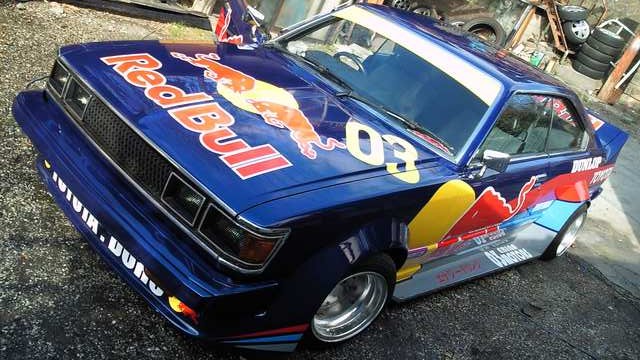 If you thought you may have seen it before: you did!
It has the rare five speed manual (four was still common back then!) Even the engine is in shipshape condition: only 16400 kilometers after it had been rebuilt!
Just look at the work put in those blister fenders: (more…)
by banpei with
It is always nice to see a couple of kaido racers being utilized in something different than donuts and revving at meetings: Zeppann13J posted videos of a few kaido racers doing fast runs at the Sendai Highland drag-strip!
First of all a Yanky Mate! Fairlady Z against a Yonmeri Skyline:

A pigsbutt Laurel on 10J wide Techno Shadow rims: (more…)
by banpei with