This Bluebird 910 shows you how a few simple adjustments make a perfect shakotan car: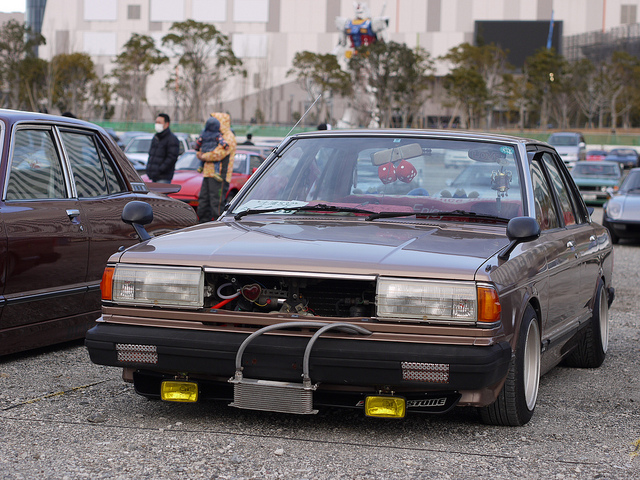 Deep dished rims, cut springs to get it as low as possible, attach a (small) oil cooler to the bumper, air horn and a heart shaped neon light where the grille used to be.
Picture by Ka Ry at the NYM 2012. (Definitely worth checking out!)
by banpei with
After almost two years I finally had the chance of meeting the owner of this Suzuki Alto SS40 in person!


Apart from its styling it is already quite a rare one: it is one of the first SS40s in the Netherlands and therefore it also has the metal bumpers instead of the later plastic ones.
A new addition is this takeyari tail pipe: (more…)
by banpei with
Only a picture of the nose of the car?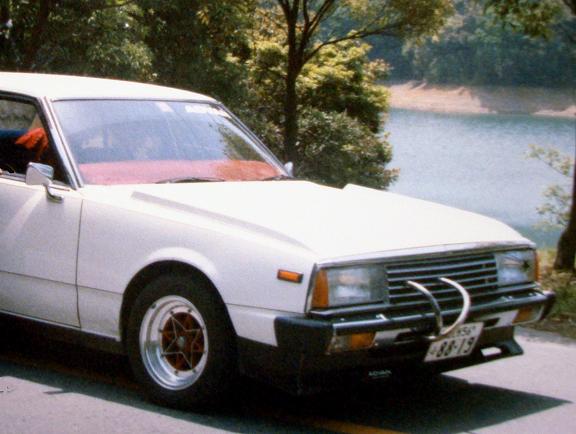 Well, do you need more than that? There is so much win in only the nose of this Skyline C211 Japan:
1. Oil cooler lines sticking out of the grille and going back into the bumper!
2. Super Silhouette-like hood fins
3. Star Sharks
4. Typical early-Eighties Advan front air dam
At the rear it is a bit less exciting: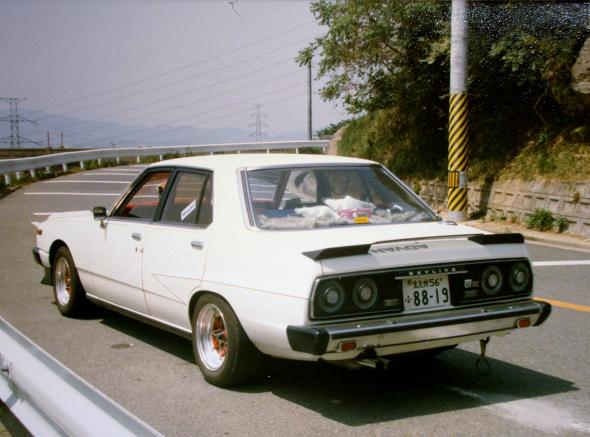 Only an Advan boot spoiler and a tsurikawa.

Found at http://hibiki
by banpei with
Most Leopards transformed into kaido racers involve the older F30, so seeing this odd colored Leopard F31 with an set of fender flares and an oil cooler attached to it made me very curious on how it looked from a different angle.


Unfortunately I haven't found another one so far, but nevertheless wanted to share…
Picture found at in Ka Ry's photostream at Flickr. (Definitely worth browsing through his streams!)
by banpei with
Photoshops always make your dreams come true: I always wondered what a modified Civic Type-R would look like… And this is it: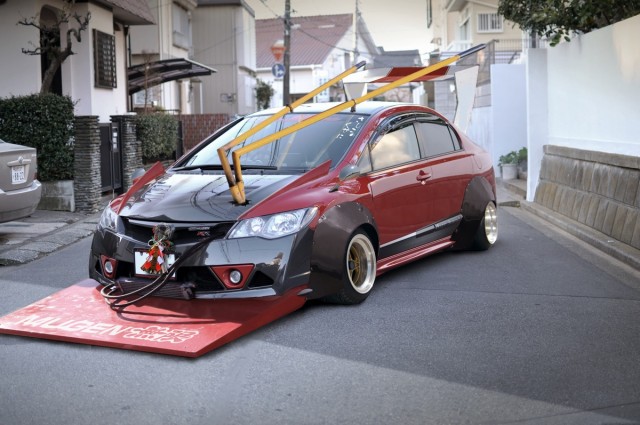 Okay the end result is not 100% realistic, but at least the hoodfins, oil cooler and blistered fender flares should be realistic enough?

Found at: Minkara
by banpei with