This Kyusha Kai Toyota Mark II Grande has been lowered a bit: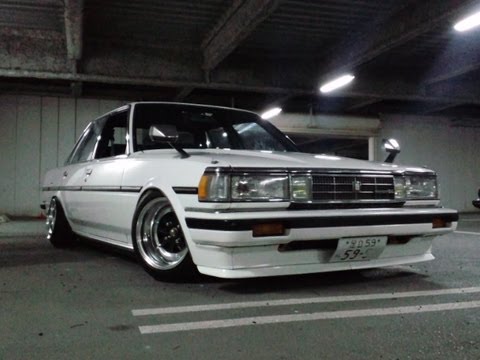 The, probably, 13 inch SSR Mk III rims with stretched tires makes it possible to go even lower than with its original 15 inch wheels.
Just fast forward this video to 1:19 and see how much a Mark II Grande can be lowered! (more…)
by banpei with
Ky Ra also posted up a video of the JCCA NYM 2012 on Flickr with lots of old kyusha kai, shakotan and kaido racer goodness! Enjoy 1:21 of JDM classic traffic jam! (Video on the next page!) (more…)
by banpei with
In this case the Suzuki Every Wagon Joypop is modified with a set of black fender extenders and SSR Mk II rims to meet up with the kyusha kai style.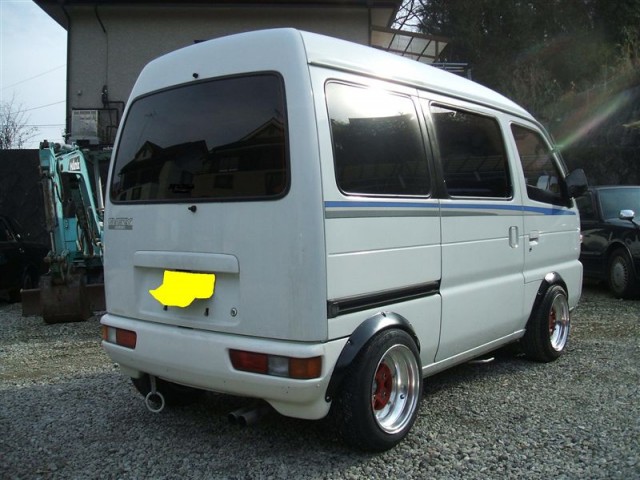 I wonder what mastermind came up with the name Joypop: it sounds a bit wrong in my ears.

Found at Chapman Taro @ Minkara
by banpei with
This week another great wallpaper by Factory King: a absolutely fabulous Kyusha Kai Mark II GX61!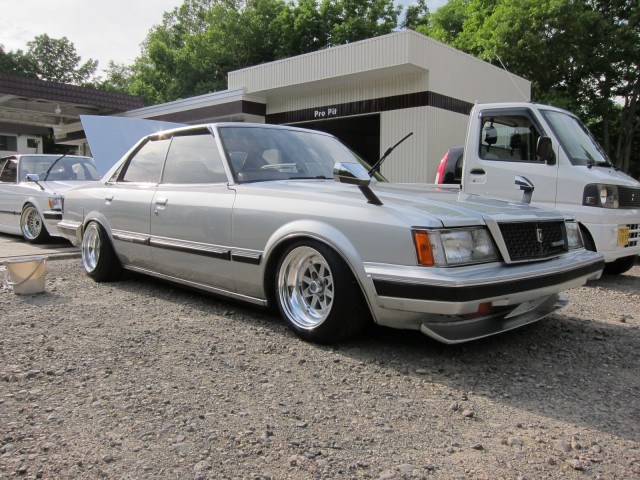 Right-click here to download or set it as your wallpaper!
Found at factoryking
by banpei with

Just spotted this Skyline GT-EX in an auction on Factory King. What amazes me is that such a car actually ends up on auctions at all. Perhaps the market for ex zokushas is getting stronger and this example is not a wildly tuned one…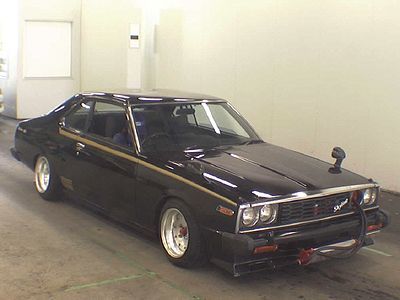 Skyline GT-EX HGC211
As you can see its got an oil cooler up front…
From the rear everything looks normal, except for the rear wheels: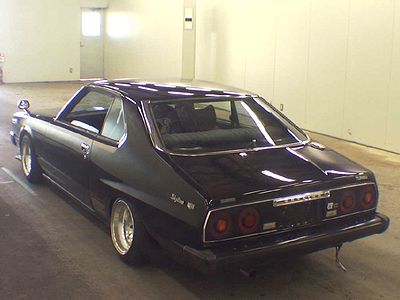 Skyline GT-EX HGC211
Nicely lowered kyusha style and the SSR Mk I rims tucked away under those rear fenders.
Interior looks bone stock as well: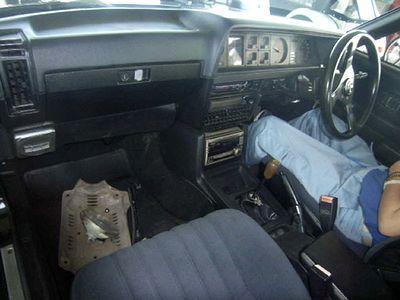 Skyline GT-EX HGC211
According to the auction page the oil cooler up front is a dummy. So perhaps the auctioneers reckoned that such an ordinary car could very well pass for a normal example?
Found at [Skyline Auctions]
by banpei with