Or should that rather be ringu starru?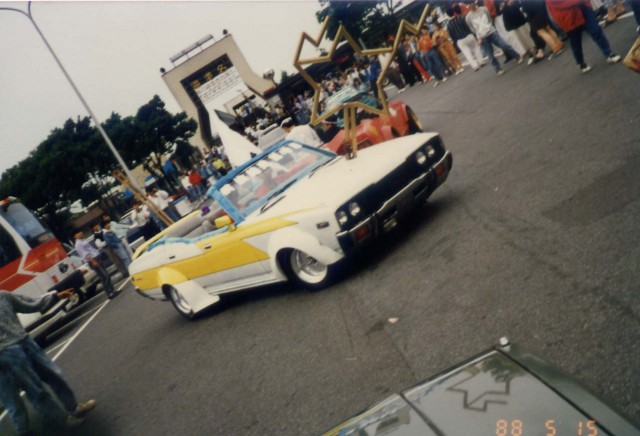 Apart from that this Nissan Gloria 330 has nicely flared fenders, SSR Mk Is, velours window frame and even a double piped takeyari at the rear!
Found at y_0*8**8
by banpei with
Lightning rod exhausts (or zigzag) are a very nice feature on the kaido racers, especially if they are mounted on the side of the car as done on this Mark II GX71: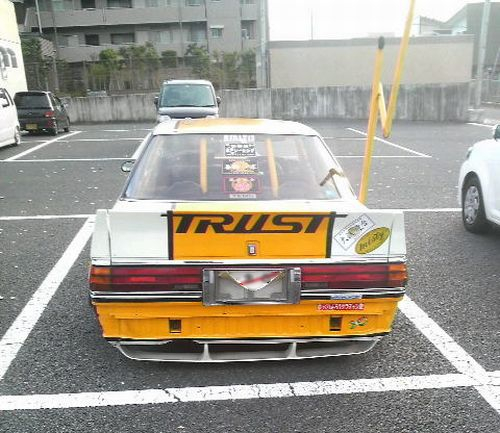 Another nice detail on this Mark II is the lightning rod vinyl striping over the side of the car: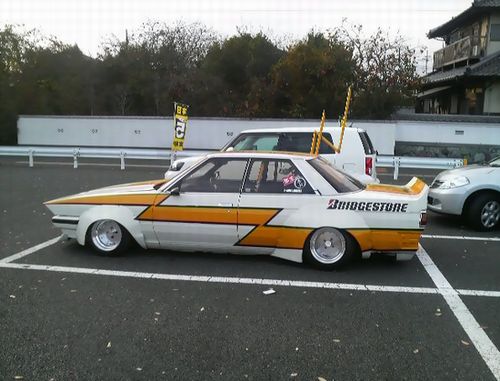 Found at Yang
by banpei with
A small teaser for what's coming tomorrow:

by banpei with
I have no clue what this car is. I did once but forgot to put it in my notes so I can't use it for the Guess the Kaido Racer anymore…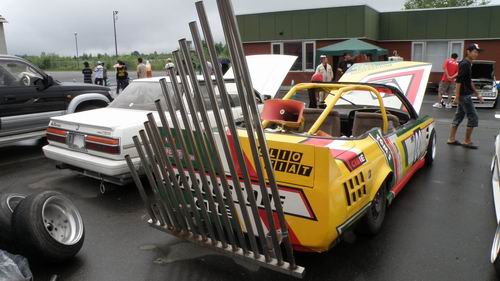 My best guess would be either a Soarer or a Leopard that is hiding behind that bukkake takeyari.

by banpei with
Not one, not two, not quad but hexa side exhaust features on this GX81!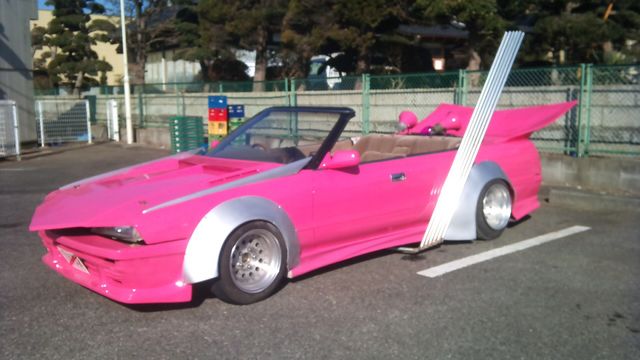 It makes sense since this Mark II GX81 is powered by the inline six 1G engine.

by banpei with