Guess the kaido racer
Anyone who can identify this nice creation?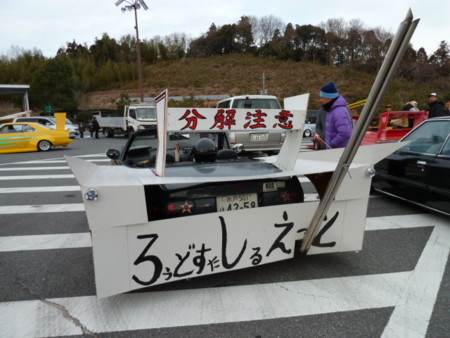 If you have watched some of the videos posted here in the past it would be pretty easy to identify. Also some shapes are still there and you can pretty easily make out what it used to be.
And of course I'd like to hear the full Japanese name of the car and not any foreign equivalent.

This entry was posted in guess the kaido racer and tagged guess the kaido racer by banpei with